Rhubarb and ginger jam born in lockdown must be the best of rhubarb and ginger jams, or maybe even jams — period. One has the time and the patience to test and test some more without hurry and frustrations. But that's not all there is to it. Lockdown might bring opportunities that would not come by in a lifetime otherwise. For example, a celebrated chef creating a custom recipe just for you, based on the ingredients you have in your fridge right now. Because that's what happened to me and this jam.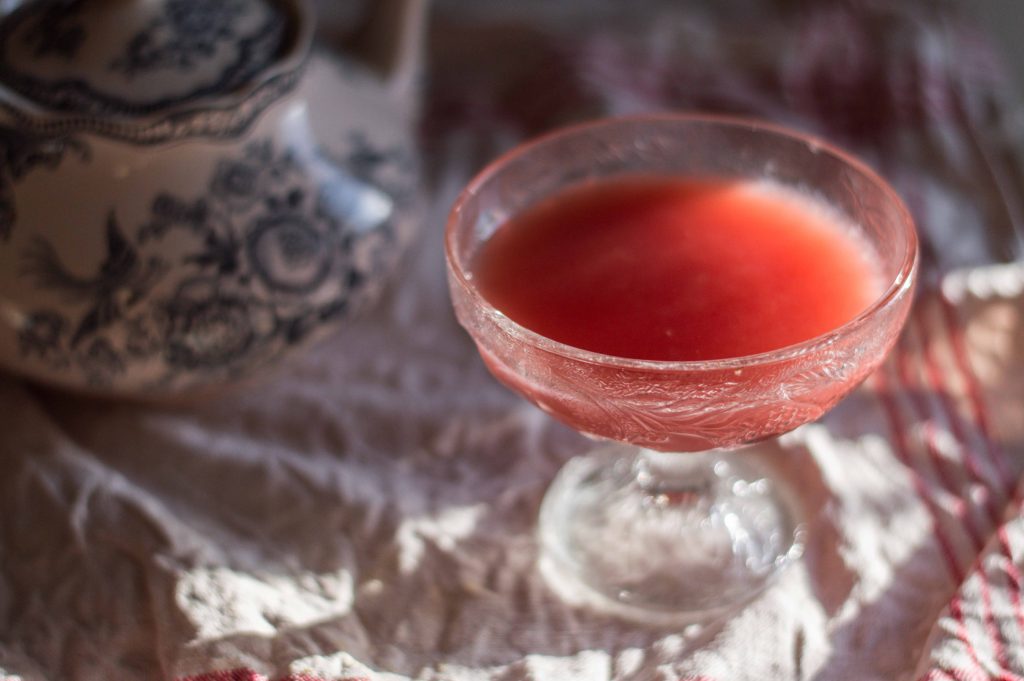 Last May, when the world was right in the middle of the first lockdown, the celebrated chef in question (and by coincidence, my good friend) Sasha Zherebcov announced on his Instagram page that he'll create a personalized recipe for anyone, who'll send him a picture of the insides of their fridge. Free of charge. Just because we live in the strangest times, when professional chefs are out of jobs, and home cooks are maniacally chopping and stirring in the kitchen.
I didn't have much in my fridge, but that makes for an even better challenge. There was rhubarb and strawberries, of course, because it's May in Germany we are talking about. Some cream cheese, half a lemon, a ginger root. I was expecting a cake. I got a recipe for the lightest mousse with rhubarb ginger jam and macerated strawberries on top. It made for a kind of dessert you'd order in a restaurant, which, of course, is not too surprising, coming from a chef.
Rhubarb and Ginger Jam Recipe
While recreating the mousse would be too time-consuming, the jam was easy enough to become a staple in my house. My recipe differs from the original quite a bit: I omitted the red wine, lemon juice, and any extra water.
And, since simmered rhubarb doesn't look particularly appetizing, I take the recipe a few steps further: push the jam through a mesh sieve to achieve smooth texture and beautiful pink color, then simmer some more to thicken it. The original idea of combining rhubarb with ginger, however, belongs to Sasha.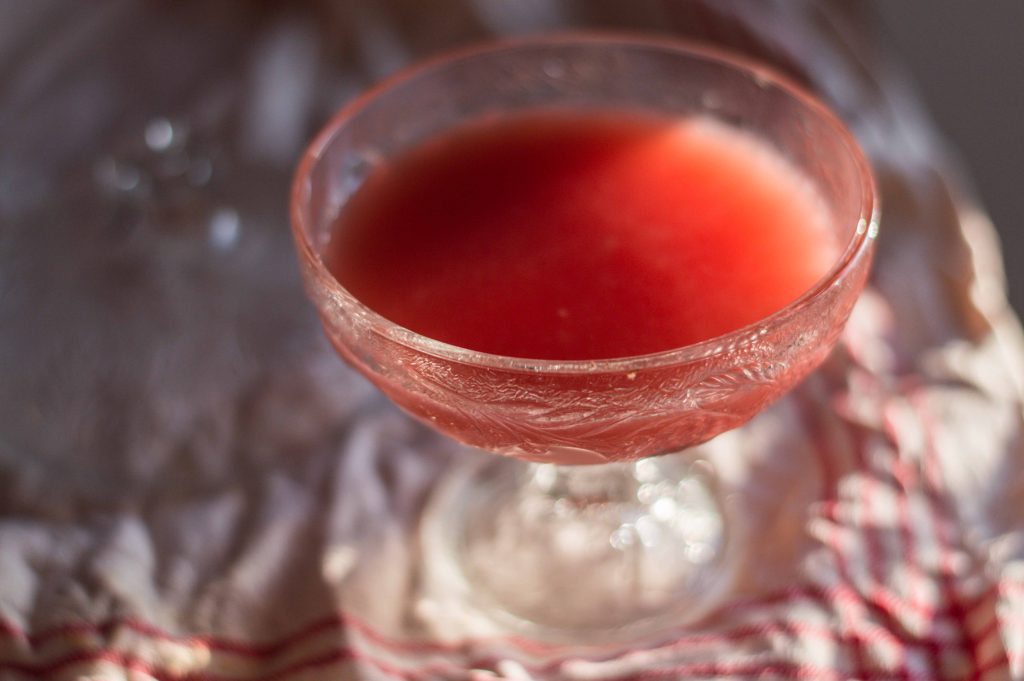 Although I give precise measurements in grams and pounds, don't let this stop you if you have more or less of rhubarb. I've done this recipe with as little as 300 grams, and as much as 1.5 kilos. The general principle is such: remove the leaves and trim the ends of rhubarb, weigh the clean stalks and add half of that weight in sugar.
For example, if, after trimming, the stalks weigh 900 grams (2 pounds), add 450 grams (1 pound) of sugar. Then proceed with the other steps in the recipe. The less rhubarb you use, the less time it will take to cook, as the pan won't be crowded.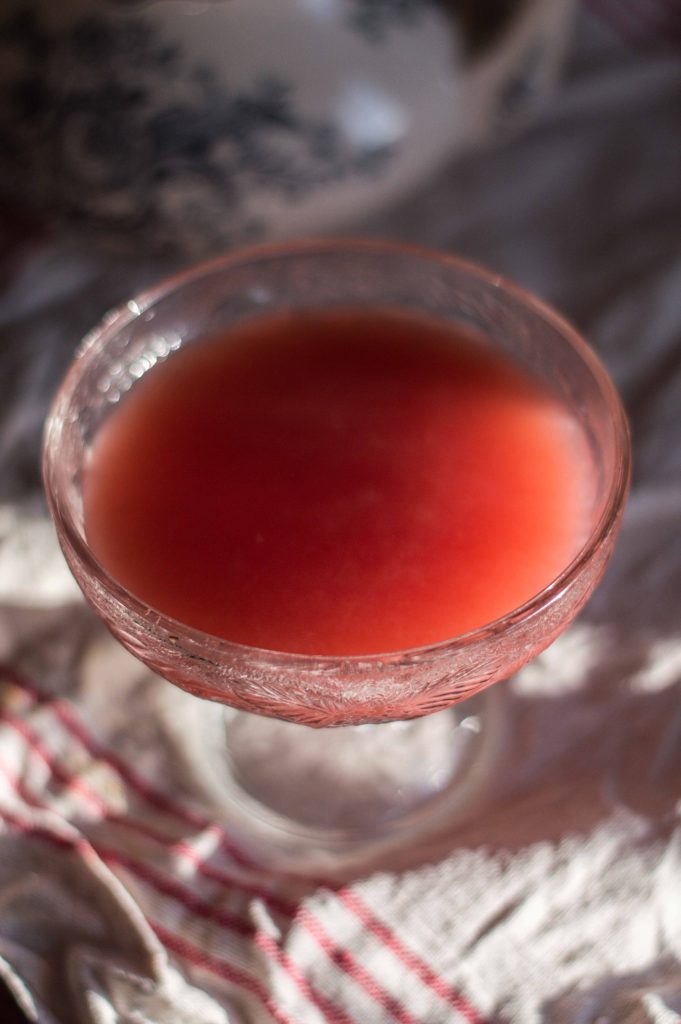 The jam turns out smooth and runny, ideal for pouring over morning oats, blini (Russian crepes), or on toast. But my favorite has to be Rhabarberschorle. It's a German word, but don't get scared just yet. Rhabarberschorle is simply rhubarb spritzer, one of the most popular non-alcoholic drinks in summer in Germany. Dilute a few tablespoons of the jam in sparkling water (let your tastebuds decide, how sweet it should be) and you got the most refreshing summer drink of all. And if you have some time on your hands or a special occasion, why not make this 26-layers crepe cake with rhubarb ginger cream?
Yield: 900 grams (32 ounces)
Spicy Rhubarb and Ginger Jam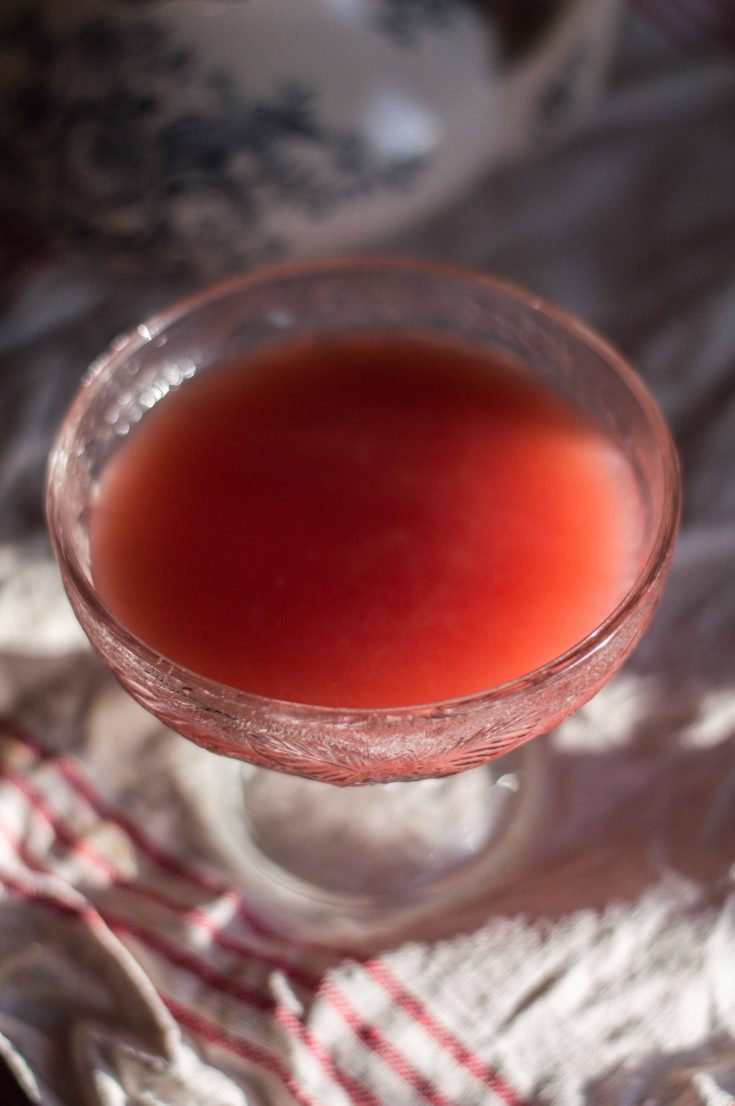 Sweet and spicy jam of the most gorgeous pink color. It's smooth and runny, perfect to pour over oats or pancakes, to make spritz, or simply on toast with butter.
Additional Time
15 minutes
Total Time
1 hour
10 minutes
Ingredients
1150 grams/2.5 pounds rhubarb, trimmed and cut into 1.5 cm (1/2 inch) slices
450 grams/1 pound (2 cups + 1/4 cup) sugar 
160 grams/5.5 ounces ginger, peeled and cut into 2.5 cm (1 inch) thick slices
Instructions
Place rhubarb and ginger in a heavy-base pan, add sugar and a splash of water. Put the pan over medium heat and let the sugar dissolve, mixing every so often to help it. Reduce the heat to low and let the jam simmer, until rhubarb is completely disintegrated (for about 30 minutes).
Take the pan off the heat, remove ginger slices and push the jam through a mesh sieve with the back of a tablespoon to achieve smooth silky consistency. This may take 10-15 minutes and some muscle power.
Put the strained jam back on the stove and simmer on low heat for 15 minutes to thicken it. Pour the jam into clean glass jars and refrigerate. It will keep for several weeks in the fridge.
Pin for later