Local market is a must on my list of attractions in any new city. Where else will you catch the spirit of local cuisine better, blend with locals in search of the best deals, and sample so many foods that you'll have to skip dinner? Choosing between the multitude of things to do in Montreal was a real torture, but I knew from the start that shopping at Jean-Talon Market was a must.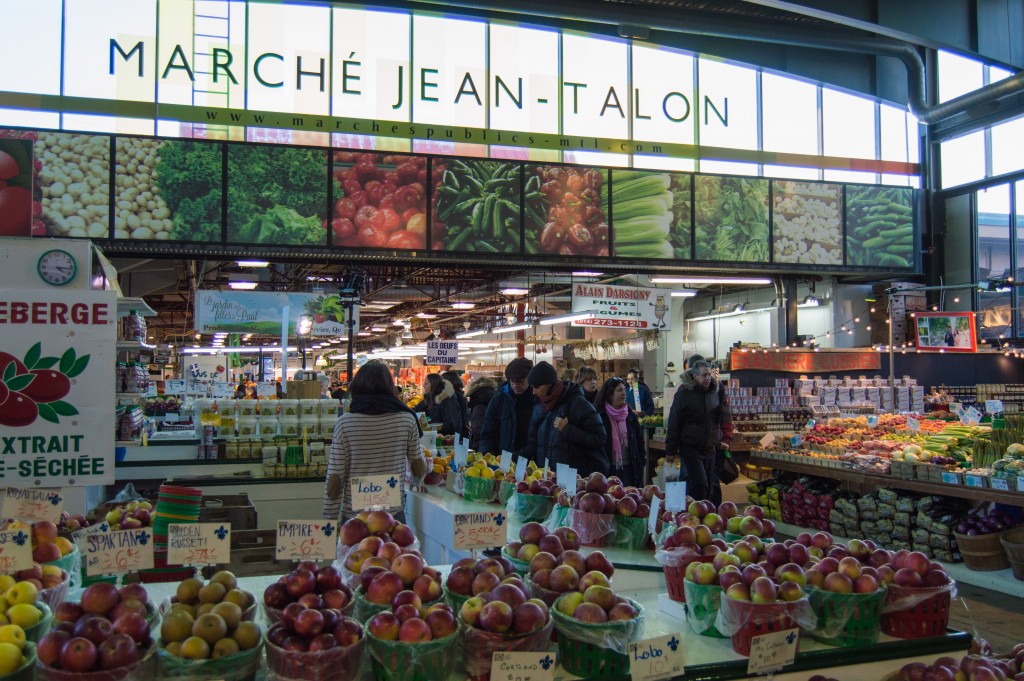 Knowing my love for all things local and my inhuman desire to buy as much as I can possibly carry in two hands, I made a smart move by having lunch at Shcwartz's Deli before heading to Jean-Talon market. Important rule: never go shopping hungry. After stuffing my belly with a mountain of smoked meat I took a 40 minute walk to Jean-Talon. It's located in the heart of Montreal's Little Italy and offers a great range of local and imported produce.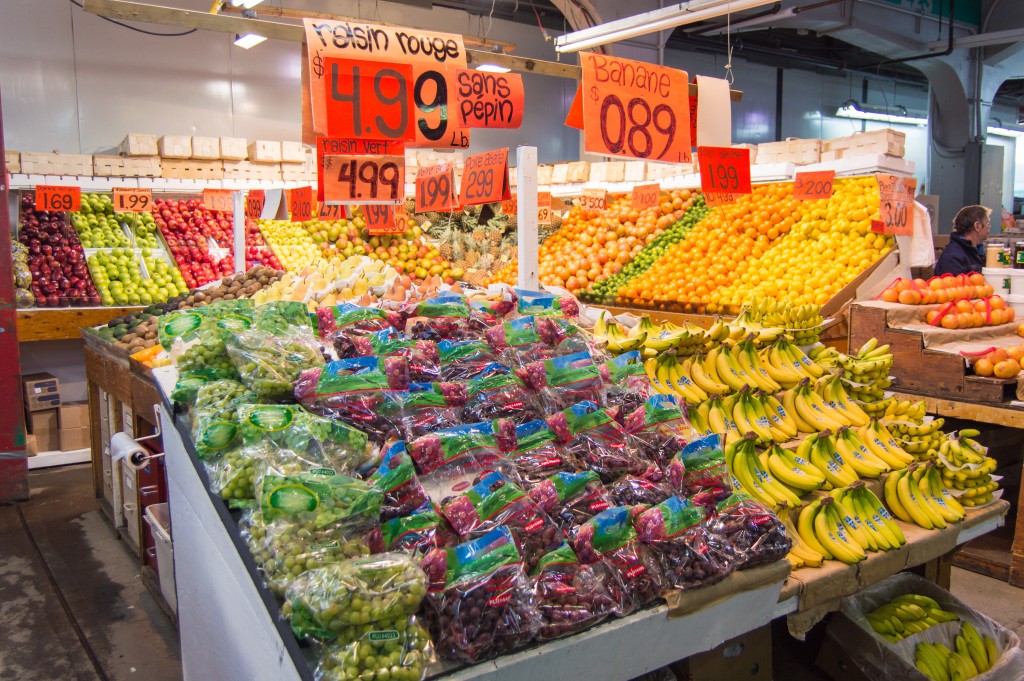 In the middle of winter you can find perfectly ripe delicious mangoes, pineapples, oranges and kiwis here.
Apples are crispy and juicy. Do get a bottle of apple cider; it's all natural with nothing but apples on ingredient list. You might even get a free apple with your purchase of cider if you smile at the vendor and flutter your eyelashes.
Then head down to a little stall in the back of the market that sells sheep cheese from Fromagerie La Moutonnière – a factory located in Quebec region where cheese is made and packaged by hand.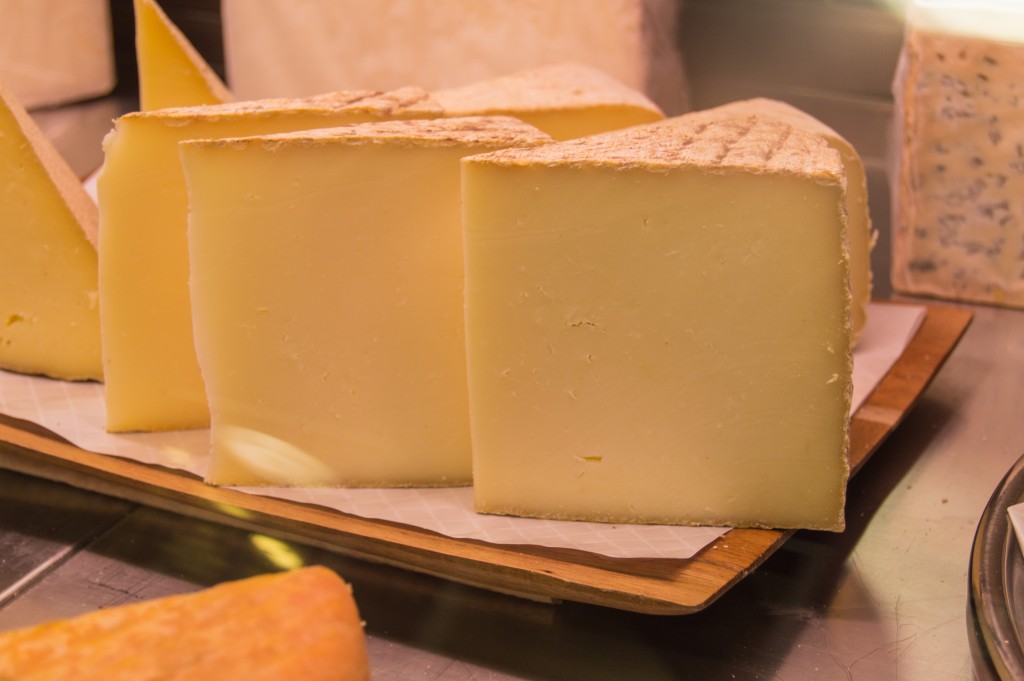 I have tried 5 or 6 different types before settling on Bercail, a semi-firm cheese, and Cabanon Frais – something I wouldn't even try to pronounce, let's just say soft cheese. Cabanon has heavenly creamy texture and is perfect on a slice of rye bread in the morning.
Bercail has a stronger more distinct flavor. I am not sure what it is best for; I personally enjoyed dipping it in honey and having as appetizer.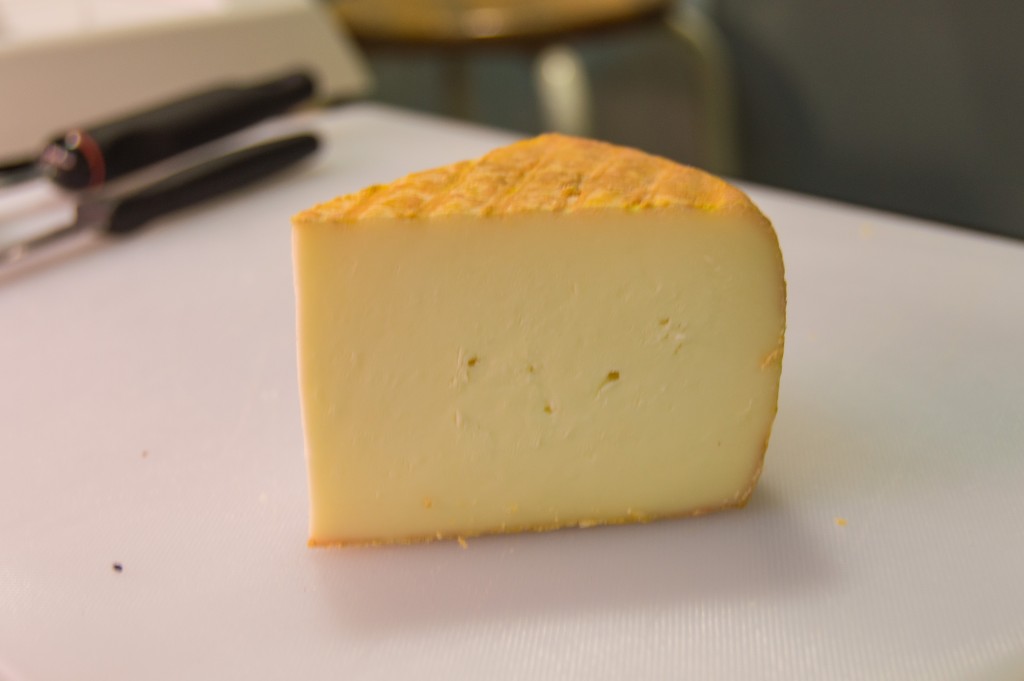 One of the most unusual cheeses Foin d'Odeur got its name from a herb called Sweetgrass that sheep eat on pastures. Thus, cheese gets a sweet aftertaste.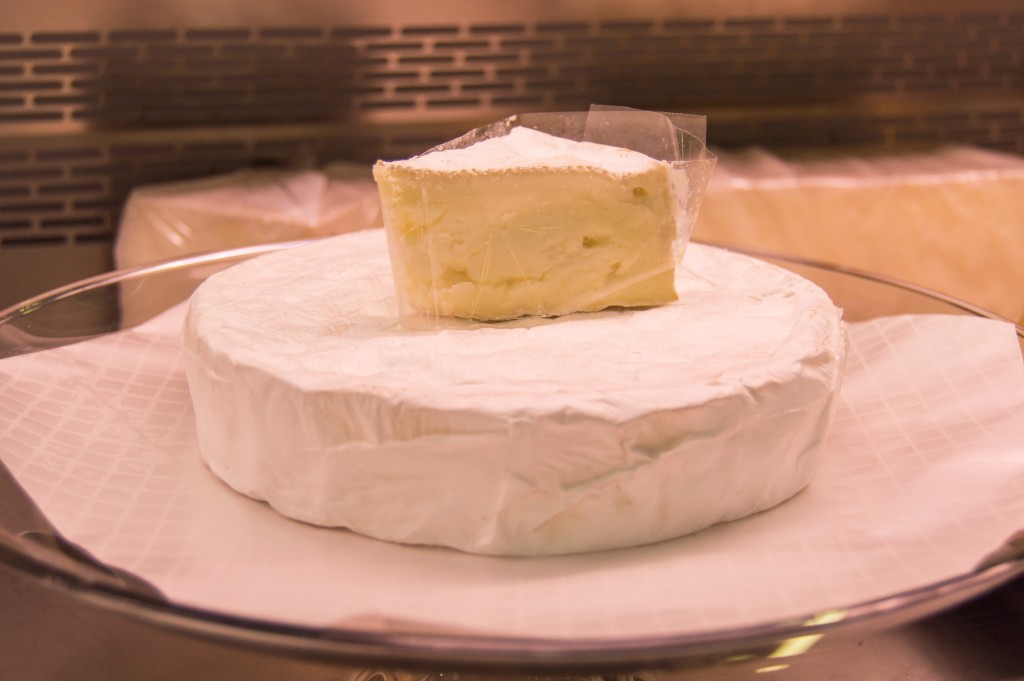 The girls selling cheese were so earnest in their attempt to explain the details of production process that they even took me to a nearby shop to show what sweetgrass is.
My first thought was that this is some kind of hair decoration but it turned out to be a burning incense made of sweetgrass. As to other sheep-related things you can find socks made of sheep wool…
Or sheep-shaped soap along with other natural locally produced cosmetics…
You can even find lavender bouquets for a really high price, though…
or a cactus…
But the main attraction at the market for a non-Canadian visitor is maple shops, of course. I have expressed my love for maple in the previous post about my favorite Canadian desserts. But I have much more to show! We start with your regular maple syrup.
Only there are so many varieties – it's confusing.
There are different grades of maple syrup and different flavor profiles: some are lighter in color with delicate taste, some are darker with rich robust flavor.
Then there's maple spread, maple jelly and maple sugar. Maple spread is what I had on my Beaver Tail in Montreal. It's so addictive it took me a while to convince myself that eating a whole jar in one go won't do me any good so better not buy it.
Maple candy that is best with a cup of unsweetened tea – it beautifully melts in your mouth.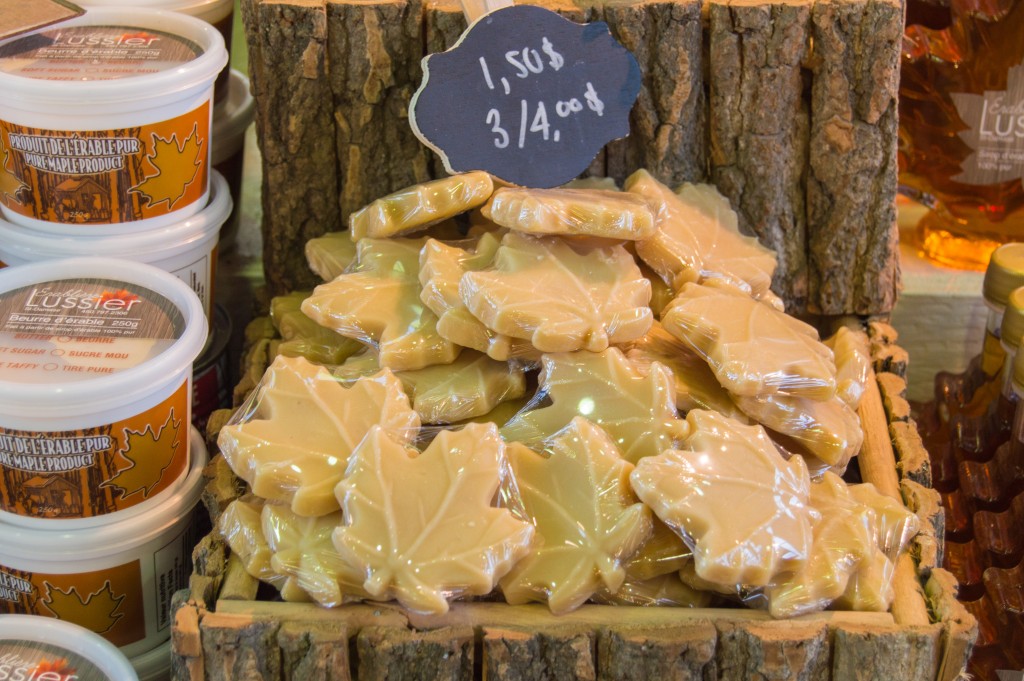 Maple lollipops…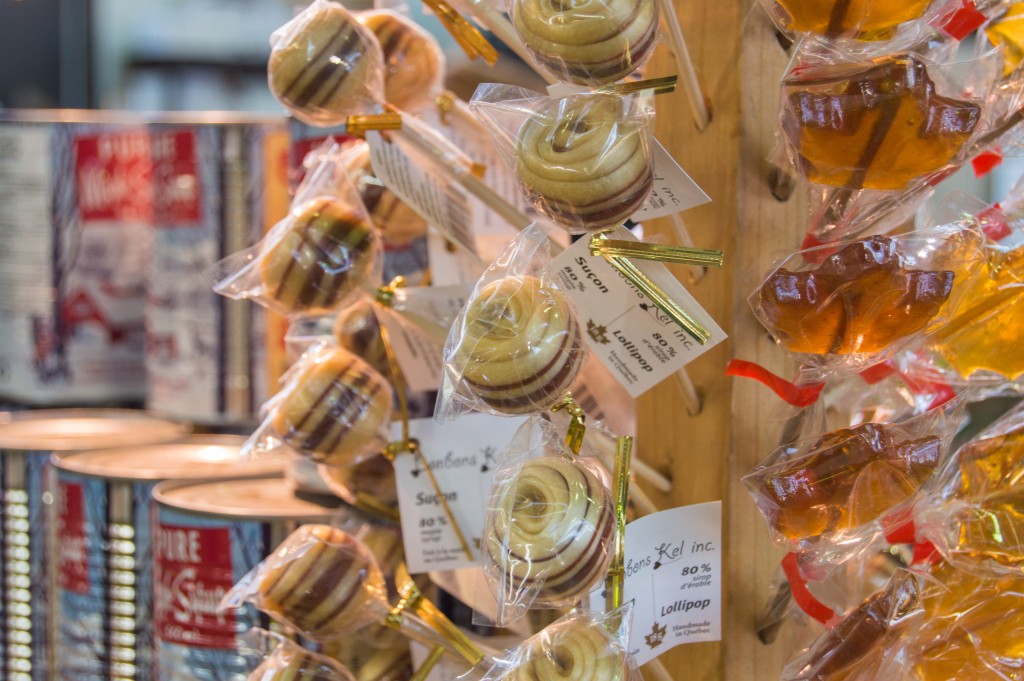 Maple popcorn – believe it or not.
Maple cones filled with maple sugar, maple syrup or both. I got the one with maple sugar on top and maple syrup on the bottom.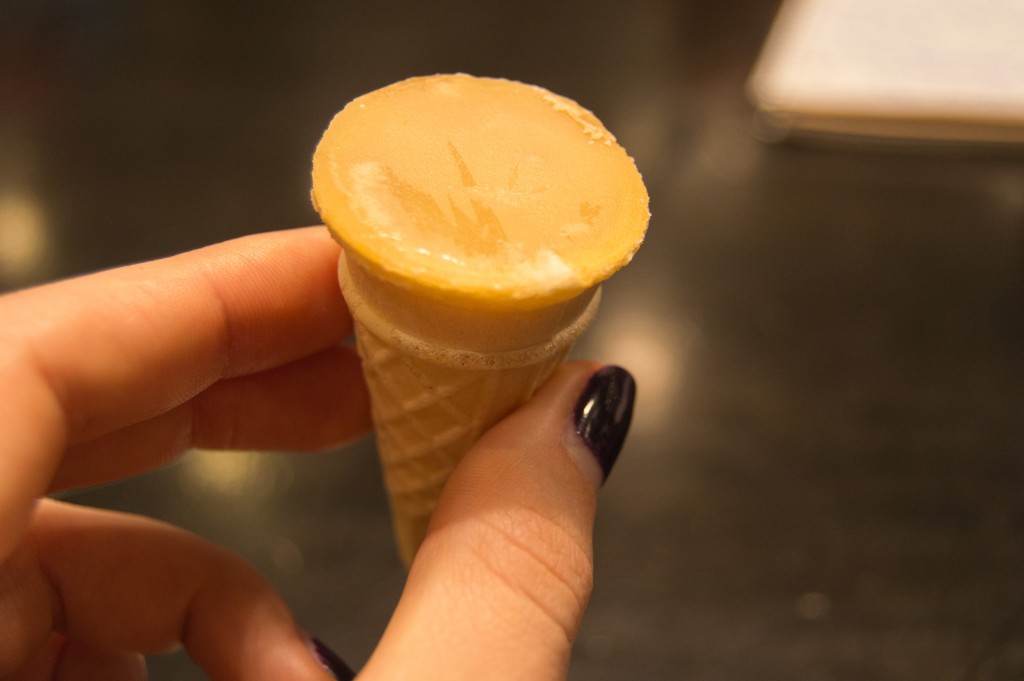 If you are tired of maple you can always grab a jar of local honey, too.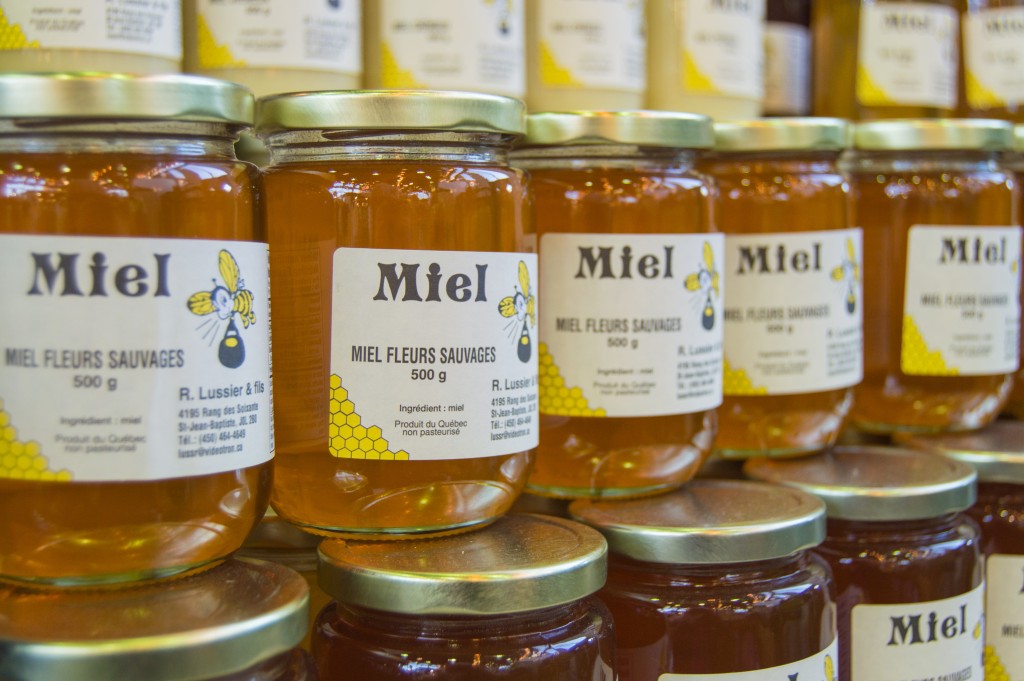 I left the market after 2 hours of wondering about with a liter of maple syrup, a box of maple candies, maple-mustard sausages, sheep cheese, a bottle of cider, a free apple, two tropical mangoes and local yogurt. Whatever it is you are after Jean-Talon Market has it all.
Jean-Talon Market – 7070 Avenue Henri-Julien, Montréal, QC H2S 3S3, Canada
Pin for later: