Italy, Italy, Italy, Italy, Itaaaaaaaalyyyyyy! These were my emotions upon stepping foot in Venice, the first Italian city I visited in my life. That was literally it. No words, just a huge smile on my face and a feeling of excitement inside my body. 3 days in Venice were an incredible, albeit short introduction to what is now one of my favorite countries in the world.
I've heard so much about Italy's beauty, nature, and delicious food, that I was sure it would never meet my ridiculously high expectations. Venice convinced me otherwise from the first minutes.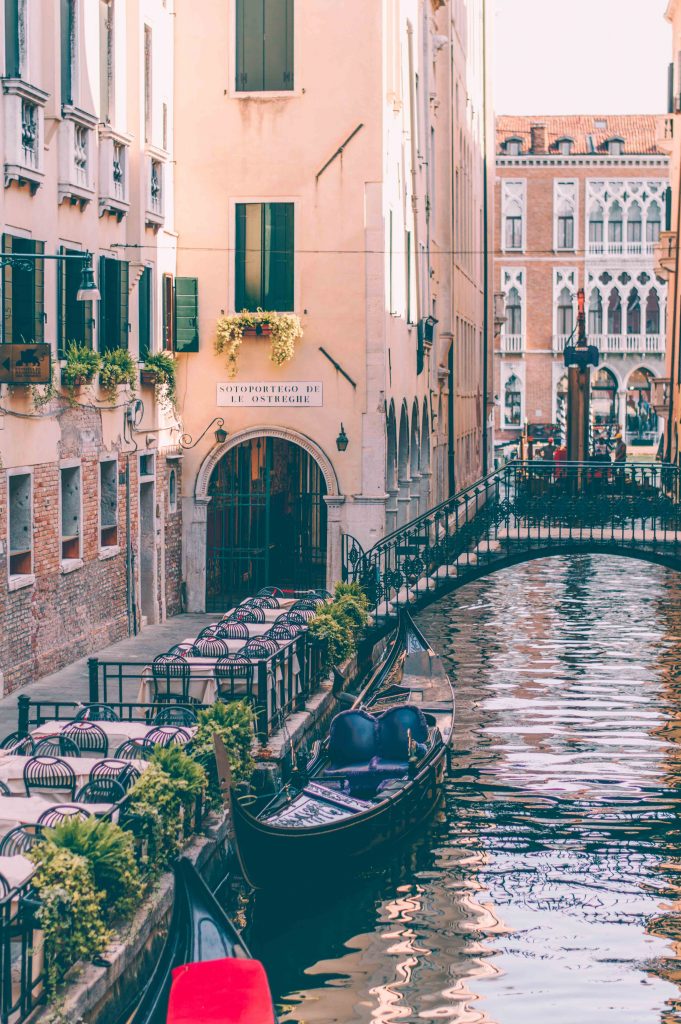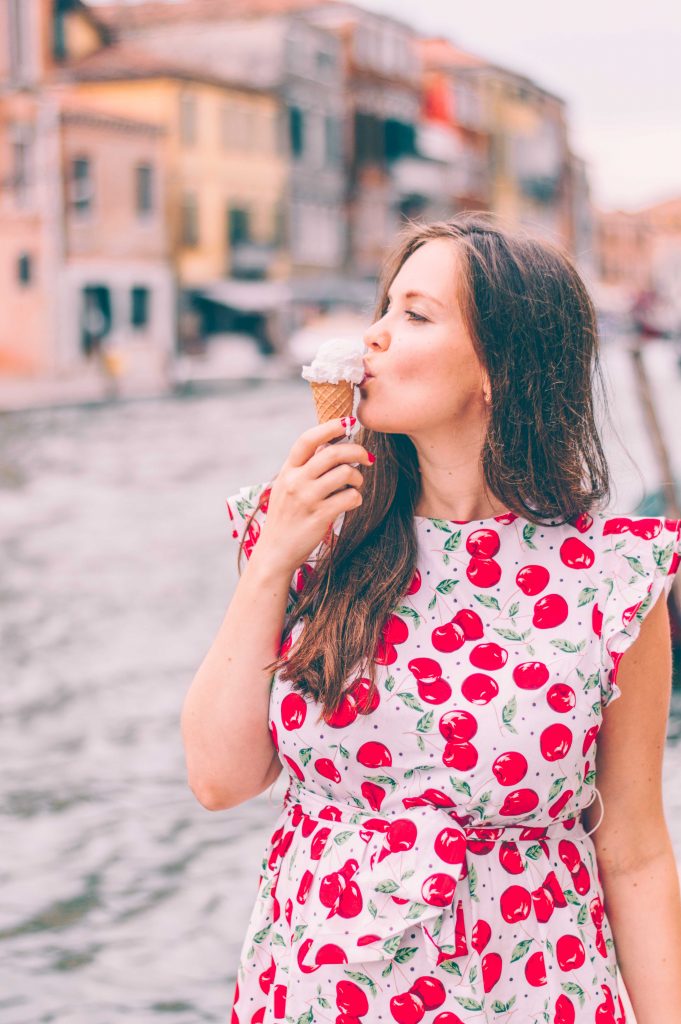 Annually, twenty million people visit Venice, so you won't be lonely in your explorations, to say the least. Some complain about the crowds, the queues to the main attractions, and the average (at best) quality of food. None of this spoiled my impression of Venice, because I am a planning wizard and spent hours creating the following itinerary! 
Before we get into details of what to do in 3 days in Venice (and where to eat, more importantly!), here are a few helpful tips.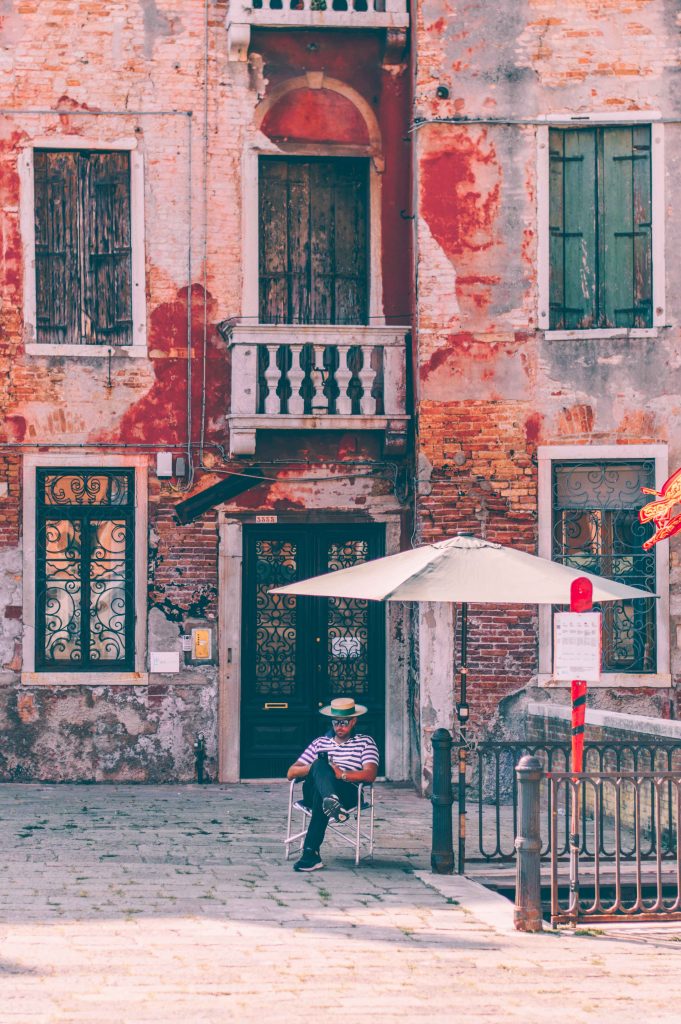 Tips for Spending 3 Days in Venice
Venice is crowded, accept it. There's no point in complaining how long the queues are. No point in trying to rush. Go with the flow!
You can, however, do a few things to make your experience more pleasant. Explore Venice early in the morning or stay up late at night. During the day, cruise ships arrive to Venice so the amount of tourists increases significantly.
To my (touristy) mind, there are three attractions that you absolutely, no matter what, should see in Venice: San Marco Basilica, Doge's Palace, and Rialto Bridge. There are loads and loads more, but what will make your time in Venice enjoyable is simply walking around in no particular direction and soaking in the uniqueness and beauty of this city.
You can avoid the lines to the main attractions by booking your tickets online or going on guided tours (I'll give more details below).
San Marco square is not all there is to Venice. If you leave the most popular neighborhood, you'll find significantly less people in neighborhoods like Cannaregio, Castello, San Polo, and Dorsoduro.
If the quality of food is important to you, don't leave any meal to chance. I included my favorite spots in this itinerary for 3 days in Venice. You can also check this post with Venice restaurants I absolutely loved!
It's best for your wallet to eat like Italians do in Venice: coffee with a sweet pastry for breakfast, a sandwich or cicchetti for lunch, and a proper sit-down dinner. For comparison, a buffet breakfast at the hotel cost me and my husband 30 euro for two, while two cappuccinos and two croissants at a local bakery cost us only 5 euro. If you decide to sit down and have a proper lunch, you can easily spend 50 euro. On the other hand, cicchetti are only 2-2.5 euro a piece (10-12 is enough for two to share).

 

In this itinerary, I mention approximate time for every activity. It is not set in stone, I just want you to have a sense of time and how long everything will take. I also give my recommendations for every meal, as well as alternatives. A lot of places close right after lunch at 2 or 2.30 pm and open again for dinner. Some restaurants do not work on Sundays, others — on Mondays. Always check the hours on Google before heading for a meal.
Bring a reusable water bottle on your trip. There are water stations all over the city where you can refill your bottle.
Wearing comfortable travel shoes is important, what with all the cobblestones and foot bridges!
Disclosure: this post contains some affiliate links which means if you buy something by clicking the link I will earn a small commission at absolutely no extra cost to you.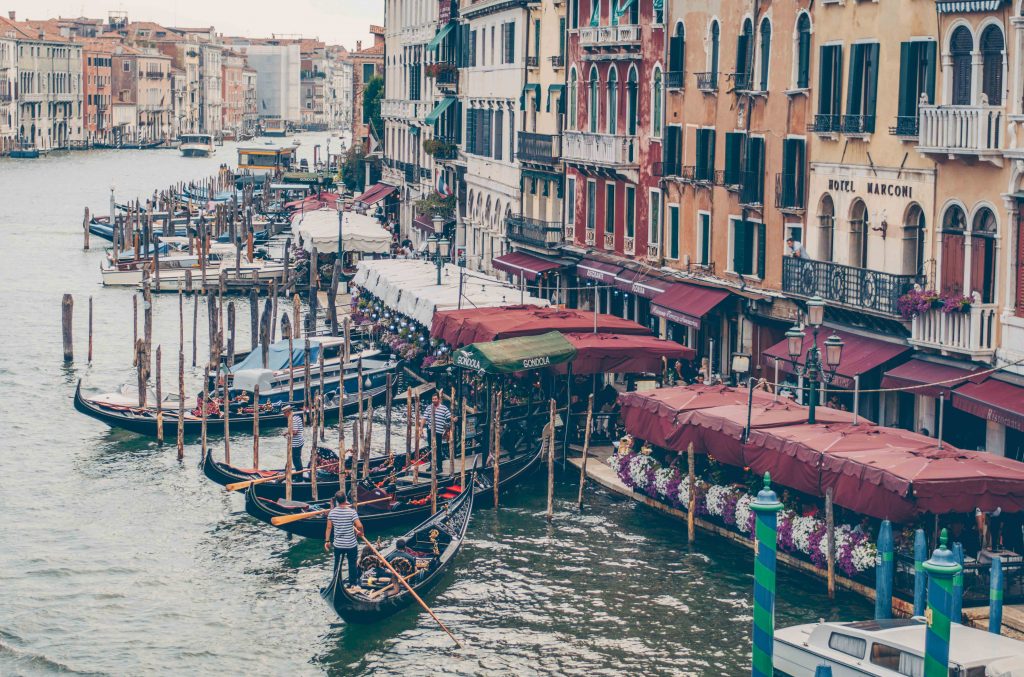 3 Days in Venice Itinerary
Day 1
Neighborhoods: San Marco, Castello, Cannaregio
Distance: 4 km (2.5 miles)
8 am — Breakfast at Rosa Salva
Start your day early with breakfast the Italian way! Unless you are having breakfast at your B&B, leave all hope to find eggs and cereal in the morning. Usually, Italians have a cup of coffee with a sweet dessert, and I suggest you give it a try.
A fan of eggs and ave toasts myself, I found it surprisingly filling to have a croissant, a glass of orange juice, and a cappuccino for breakfast. The best place to do so is a pasticceria (bakery). Rosa Salva is one of the most famous and popular with locals. 
Tip: Google Maps gets a bit confused trying to find the place. Put "Rosa Salva Hotel" as your destination, and you are good to go. A little piece of advice: not only Italians have a small and quick breakfast, they also eat it while standing at the counter (or at a tall table without chairs). You can choose to sit down and enjoy your meal, but the price of coffee will be higher. 
Rosa Salva — Sestiere di S. Marco, 950
8 – 9 am — Walk Around the City
It doesn't matter where you go as long as you use these morning hours to enjoy the city before crowds descend on the island. Stroll along the canals, cross the footbridges, take some pictures without other people in them. In the morning, Venice is sleepy, peaceful and so lovely! Don't be surprised if you spot wedding photoshoots, what with Venice being a popular place for destination weddings and the wee hours of the morning being the only time when the streets are empty.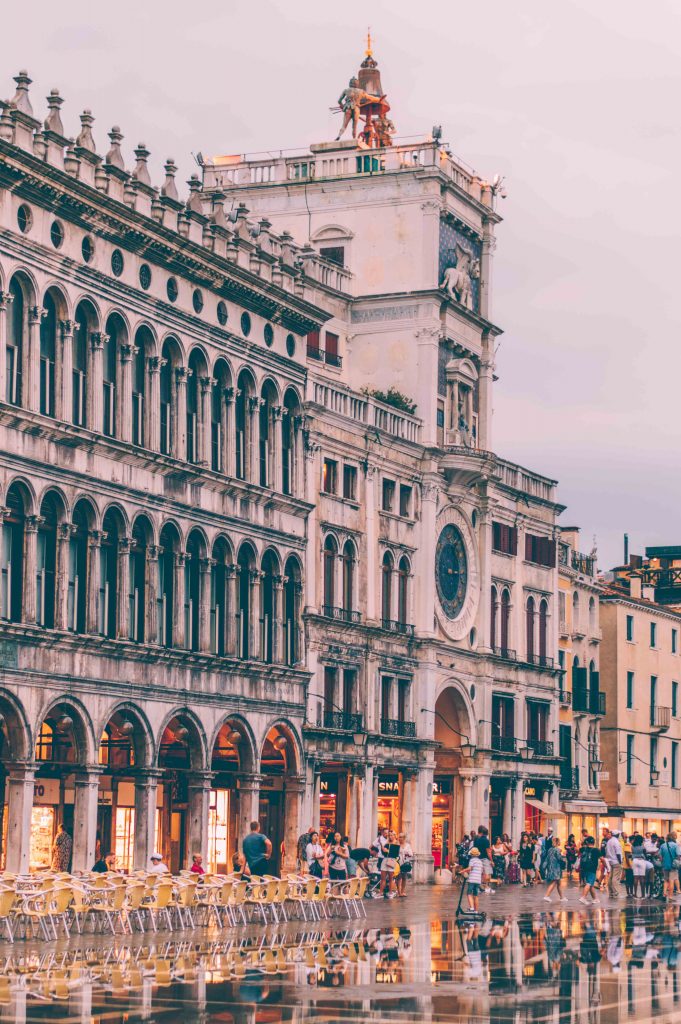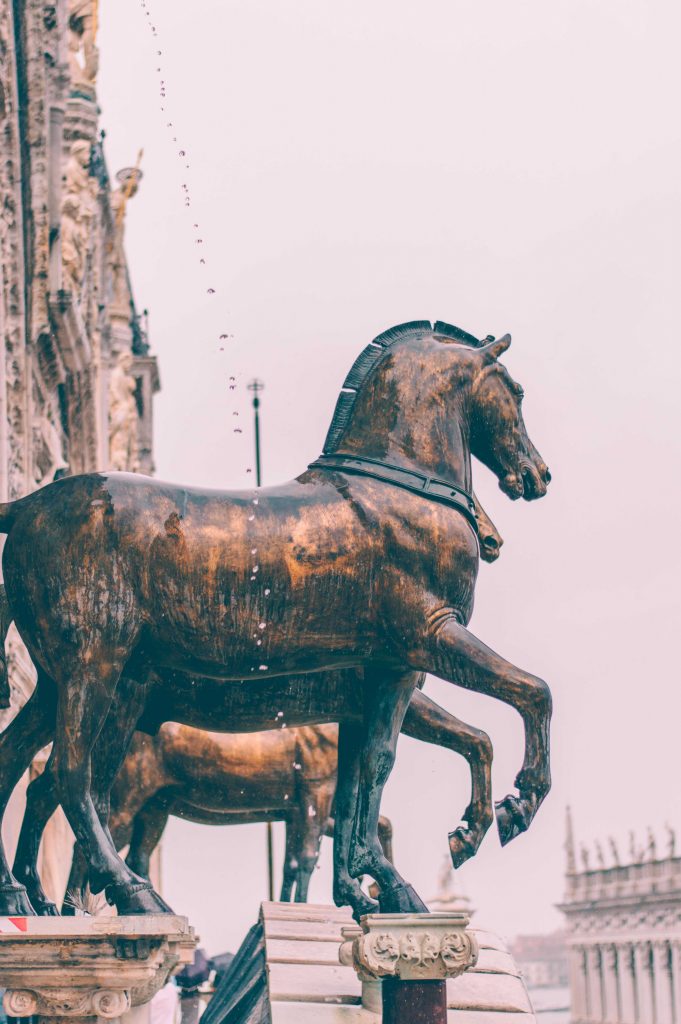 9.00 am — Explore San Marco Square and Its Attractions
When I travel, I like to get the most touristy, must-see places out of the way at the start. San Marco square is the tourist central of Venice where most of the major attractions are located. Here are the places you need to visit: St. Mark's Basilica, Doge's Palace, Bridge of Sighs, St. Mark's Campanile, and Caffè Florian.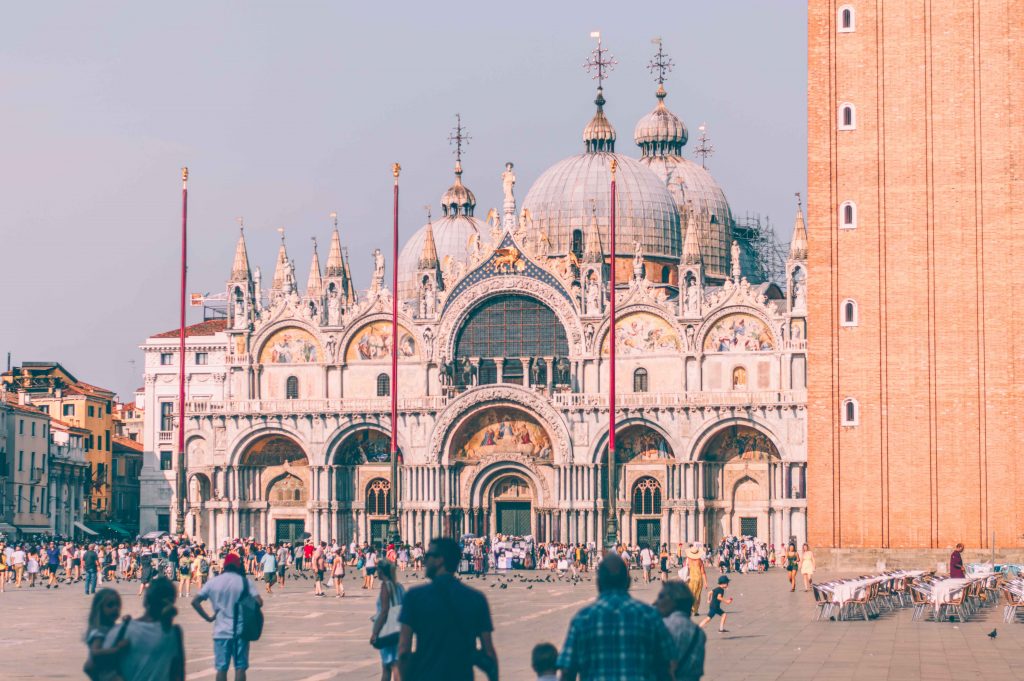 St. Mark's Basilica (Basilica di San Marco)
The entrance to San Marco Basilica is free of charge, however there's always a long line of tourists outside waiting to get in. You can buy a "skip the line" ticket online for 3 euro. Once inside, you can also visit San Marco museum for 5 euro to see the incredible mosaic work up close, as well as the original bronze horses from the top of the Basilica (the ones installed on the top right now are actually replicas!).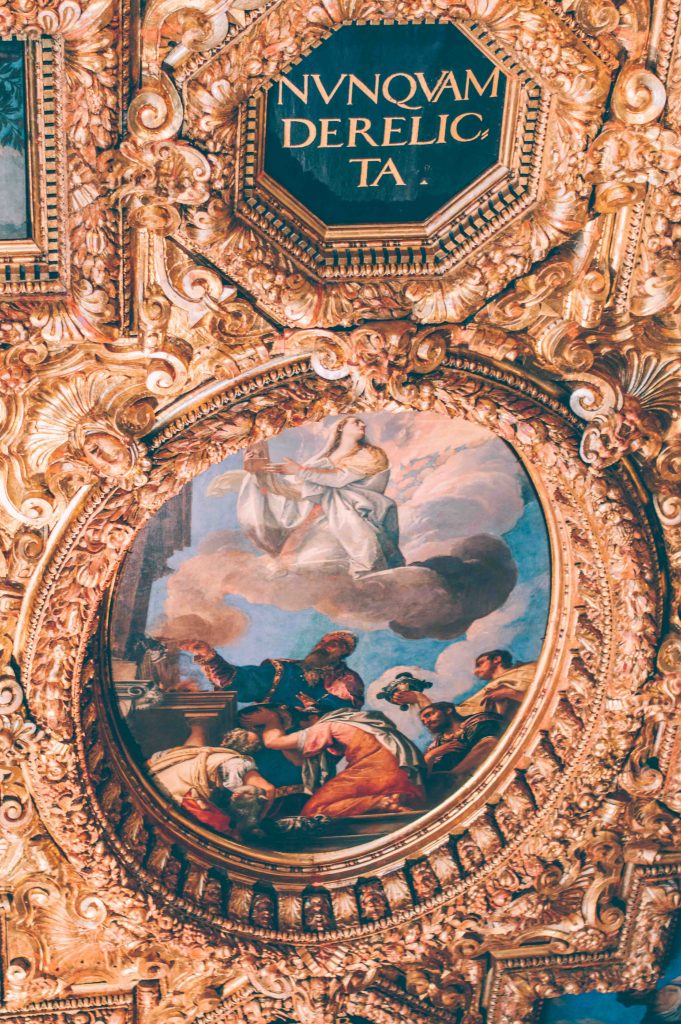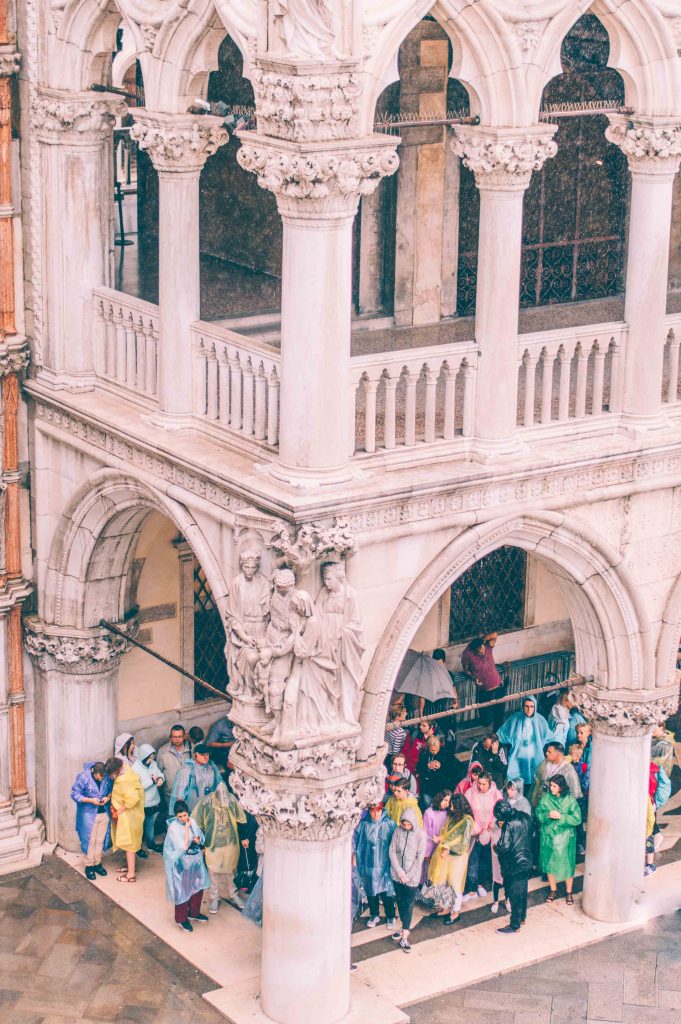 Doge's Palace (Palazzo Ducale)
Doge's Palace was the center of government during the time of Venetian Republic, as well as the residency of the Doge (the chief magistrate of Venice). Inside, you'll find rooms upon rooms heavily decorated with gold, wood, marble, and paintings. 
You can buy a St. Mark's Square museums ticket online for 25 euro (priority access), which also gives you the right to visit Museo Correr, Museo Archeologico Nazionale and Monumental Rooms of the Biblioteca Nazionale Marciana.
Alternatively, you can book a guided tour of Doge's Palace and San Marco square. The price includes priority admission to the palace and an experienced tour guide which is a huge advantage if you are interested in Venetian history.
Bridge of Sighs (Ponte dei Sospiri)
Bridge of Sighs connects Doge's Palace with prisons. Back in the day, prisoners had to cross the bridge in order to get to their cells. On the way, they would have a glimpse of beautiful Venice through the windows and sigh. While inside Doge's Palace, you'll be able cross the bridge and see the exact view the prisoners so admired. 
From the outside, you can see the structure of the bridge itself. All you have to do is reach Riva degli Schiavoni (the waterfront) and cross Ponte della Paglia bridge. If you follow this itinerary, you'll do exactly that while walking to have lunch. 
St. Mark's Campanile (Campanile di San Marco)
St. Mark's Campanile is the bell tower of St. Mark's Basilica and the tallest building in Venice. You can use the elevator to go up and admire the views of the city from the height of 99 meters. It's best to buy the tickets online and avoid the line.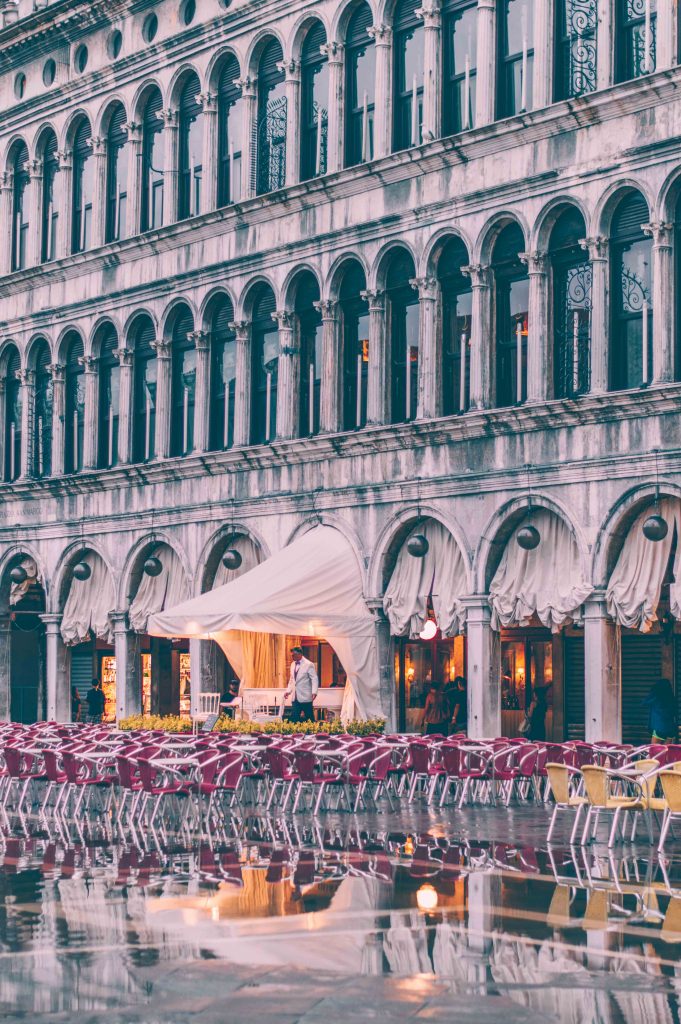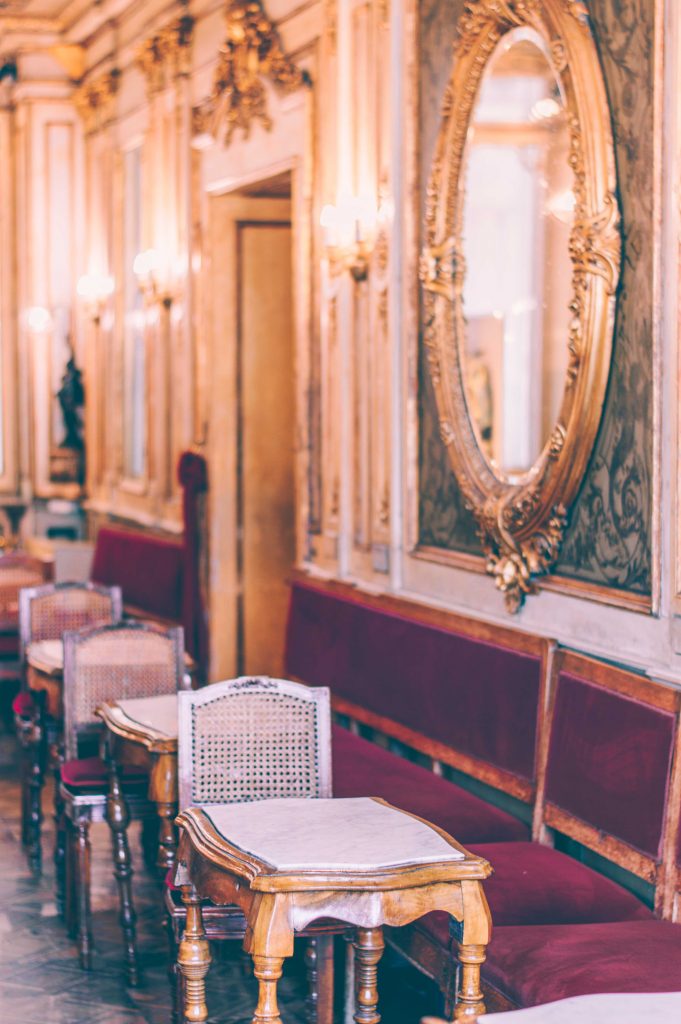 Caffè Florian
The oldest coffee house in continuous operation in Italy and second oldest in the world was bound to capture my attention. I love visiting restaurants with history, even if it means paying a little extra for the ambience. So I thought, what's the worst that can happen? Let's try out caffè Florian!
Here's a little break-down: a shot of espresso is 6.5 euros, cappuccino is 13 euros, on top of that one has to pay 6 euro per person as live music cover. So even if you go for the cheapest option — a shot of espresso — the bill for two will be 25 euro.
I think it makes sense to walk through the cafe and admire the beautiful decorations. Whether or not to have a coffee fix is up to you. I personally went to a local pasticceria where a cup of cappuccino is 1.6 euro.
2 pm — Tramezzino for Lunch at Birreria Forst
By this point you would have spent about 4-5 hours exploring the attractions at San Marco Square and probably feel hungry. During my research for the best places to eat in Venice, I came across this wonderful blog by a true Venetian, which was incredibly helpful in creating my itinerary. This is how I learned about Birreria Forst, a tiny cafe barely 5 minutes walk from Doge's Palace.
If you follow Google Maps from Doge's Palace to Birreria Forst and walk by the waterfront, you are bound to cross Ponte della Paglia bridge from where you'll be able to see the Bridge of Sighs. At Birreria Forst, get yourself a true Venetian snack — tramezzino. Tramezzino is a triangular sandwich usually prepared with white bread with crust cut off. Inside, you'll get all kinds of fillings: from cold cuts to veggies to fish. 
Birreria Forst serves tramezzino with a twist. It's made with brown bread and is larger in size. I've tried tramezzino with beef and mustard and one with tuna salad. Both were delicious and cost only 3.5 euro. 
Birreria Forst — Calle de le Rasse, 4540
Other Options for Lunch 
Another affordable option near San Marco square is sharing a pizza at Aciugheta. Pizza is literally the one thing every guide tells you not to eat in Venice, but Aciugheta does a good job.
If you are in the mood to have a proper meal for lunch, check out Al Covo or CoVino, both of which are about 8 minutes walk from Doge's Palace. Keep in mind, that they are not open daily and close around 2-2.30 pm. Also, you'll pay much more for your lunch in comparison with a simple tramezzino.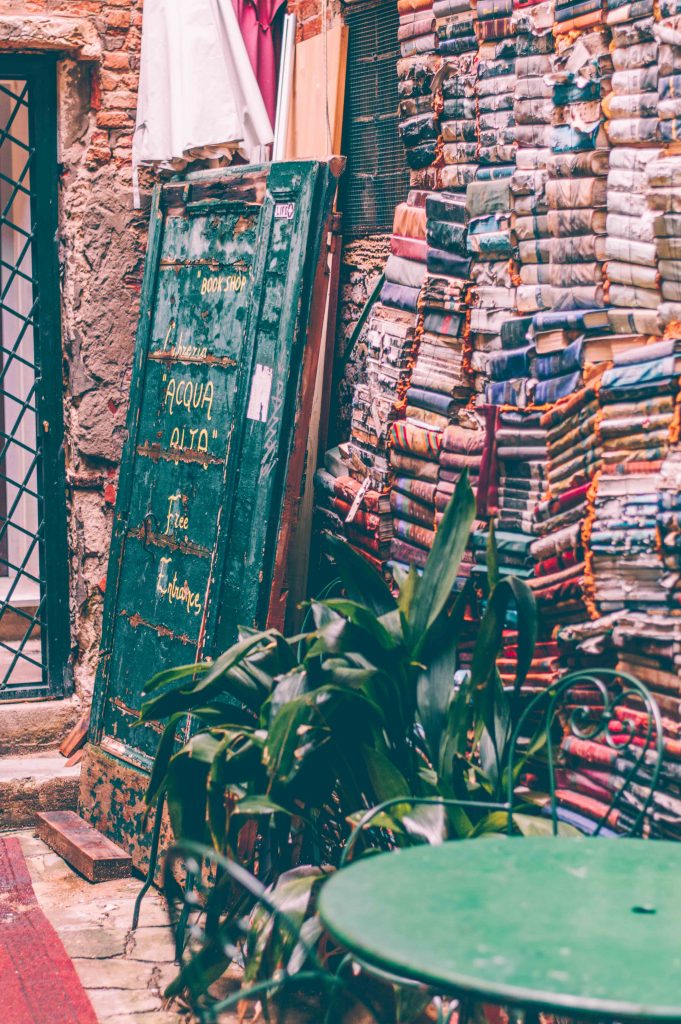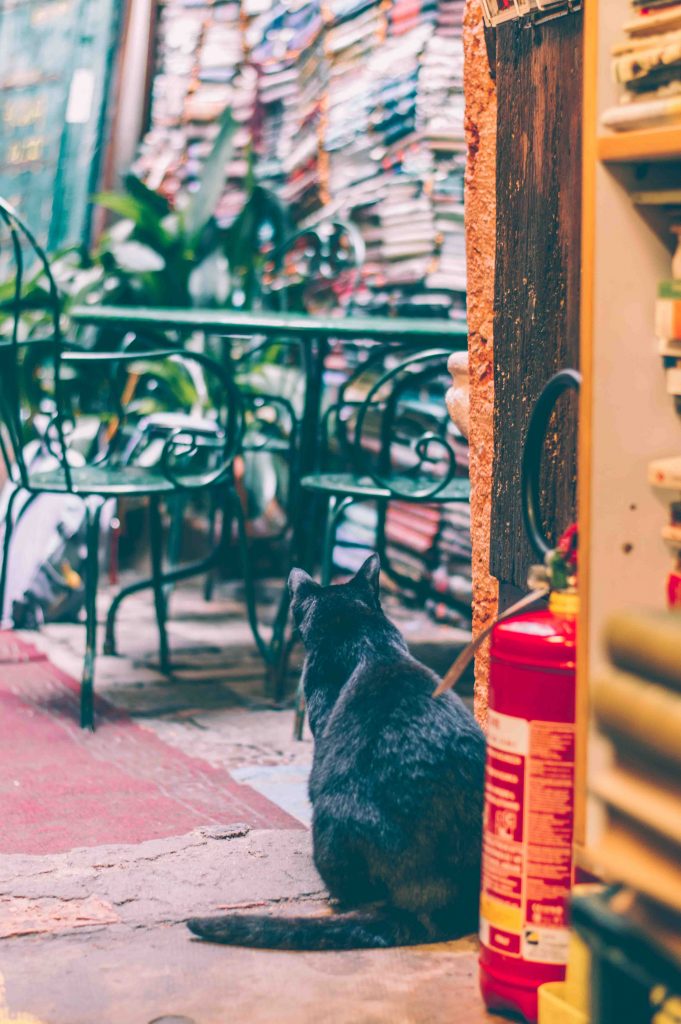 3 pm — Libreria Acqua Alta
From Birreria Forst proceed to the neighborhood of Castello. Enjoy the less crowded part of Venice on the way to one of the most unique book shops in the world. The books here are stored in the most unusual matter, for example in a gondola right in the middle of the store. 
The shop also boasts one of the most popular photo spots in Instagram: a staircase made of old books destroyed by high water (acqua alta). Once on top of the staircase, you'll be able to see the canal and the bridge outside.
Last, but not least, Acqua Alta has two resident cats (that's how many I spotted, maybe they have more) which was reason enough for me to visit. 
Libreria Acqua Alta — Calle Lunga Santa Maria Formosa, 5176b
4 pm — Explore Cannaregio
From Castello walk on to Cannaregio district. The further into Cannaregio you walk, the less people you'll see. Just to give you a sense of direction, here are a few attractions to see in this neighborhood: the home of Marco Polo, the church of Santa Maria Assunta (I Gesuiti), Fondamento Nove (waterfront), and Jewish Ghetto. 
5 pm — Afternoon Coffee at Torrefazione Cannaregio
While wandering the streets of Cannaregio, take a break at Torrefazione for an amazing cup of coffee and biscotti to go with it. Torrefazione is more of a third wave coffee shop than an Italian pasticceria. You don't have to stand at the counter here — they have plenty of tables. The price doesn't go up if you want to rest a bit. And I am pretty sure if you decide to order a cappuccino or latte, no-one will frown upon your choice. (Did you know that Italians only drink coffee with milk for breakfast?)
Torrefazione Cannaregio — Fondamenta dei Ormesini, 2804
From Torrefazione continue straight on until you reach the lagoon. It was one of the most peaceful and quiet corners of the city I encountered during my 3 days in Venice. Then circle back to have dinner while sitting on a boat at Al Timon.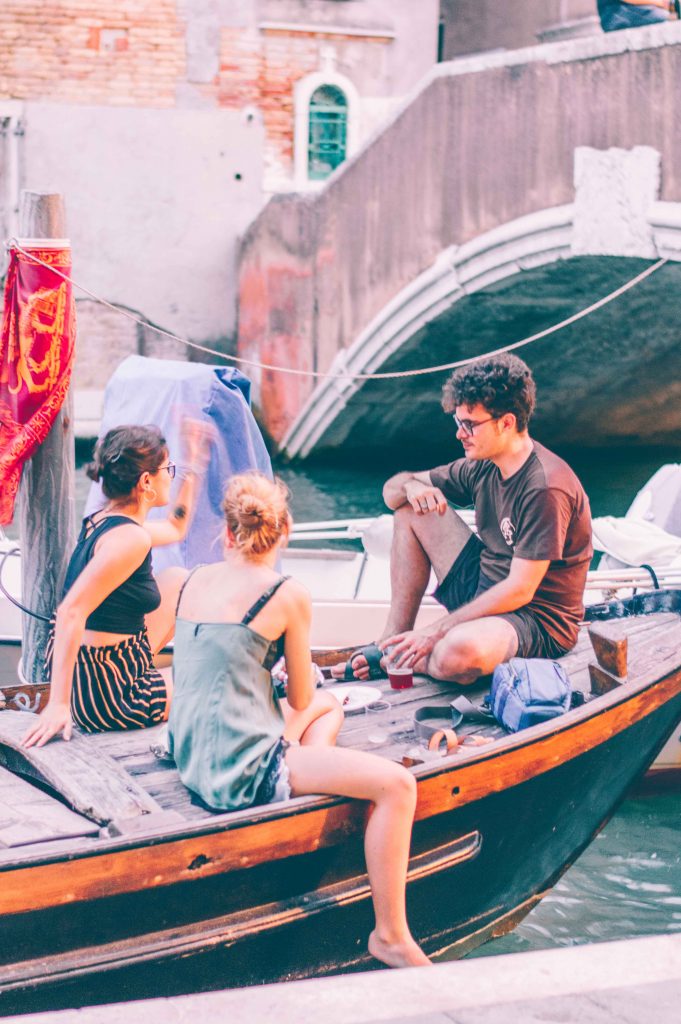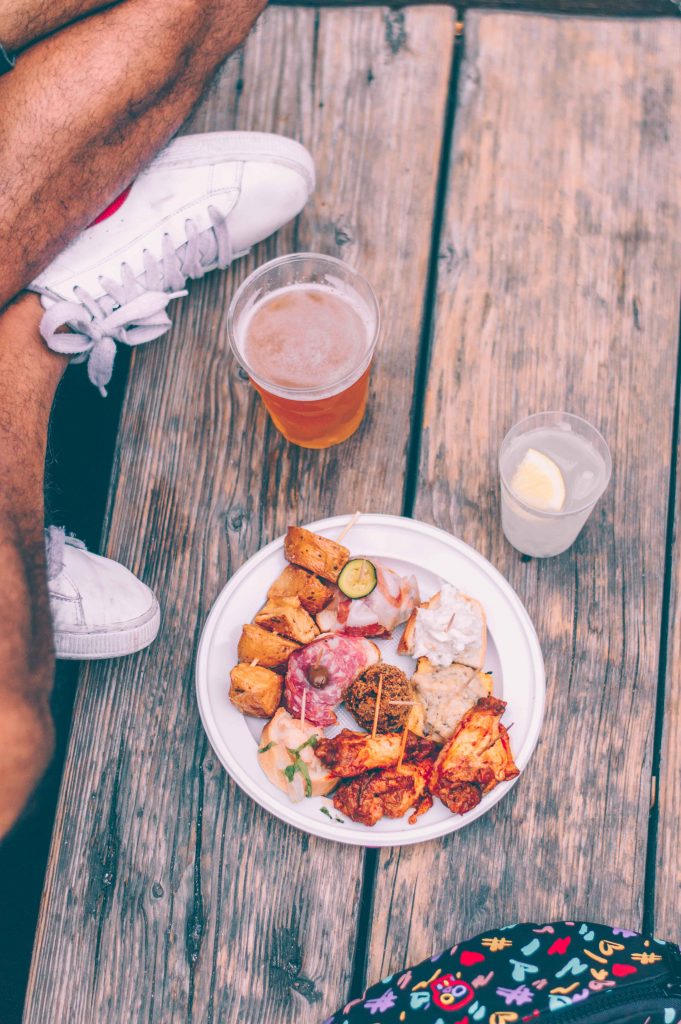 7 pm — Cicchetti for Dinner at Al Timon
From the looks of it, Al Timon is the place where young locals hang out. The restaurant specializes in steak and cicchetti, traditional Venetian snack that reminds of Spanish tapas. Cicchetti can refer to slices of bread with toppings on them or to any bite-sized food like a chicken wing or deep-fried cutlets.
Al Timon is located right by the Ormesini canal and features a boat turned into a dining space. When we arrived for dinner, it was full of students eating cicchetti and drinking Aperol spritz on the boat.
Al Timon — Fondamenta dei Ormesini, 2754
Day 2
Neighborhoods: Castello, San Polo, Dorsoduro
Distance: 5.5 km (3.5 miles)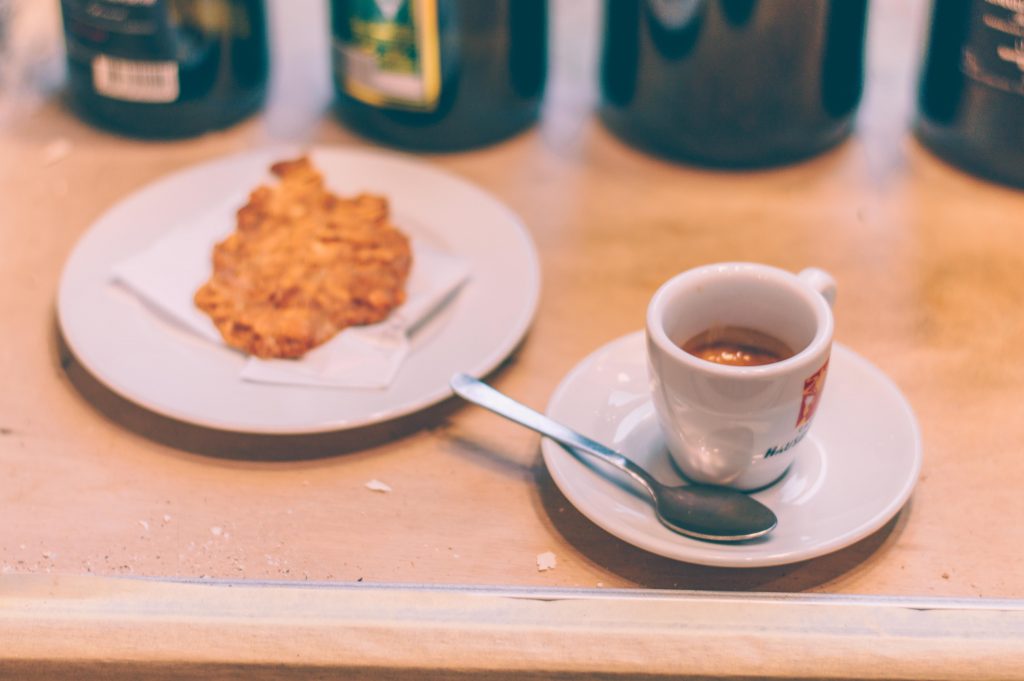 9.00 — Breakfast at Pasticceria Alla Bragora 
Just like on the first day (and every day of this itinerary), I suggest you have breakfast the Italian way, at a local bakery. Pasticceria Alla Bragora is a family-run business where pastries are made fresh every morning. I happened to come across it during heavy rain, and their incredibly rich hot chocolate was most satisfying!
Pasticceria Alla Bragora — Castello 3604
Option #1:
10.30 – 1 pm — Street Food Tour with a Local Guide
I am a big fan of going on walking tours with local guides, even more so if the tour includes food. I chose this 2.5 hours street food tour to try Venetian specialties and can highly recommend it. The tour is hosted by a Venice local who takes you to 5 different spots to try Venetian cheeses and salami, local cookies, cicchetti, polenta bites, and gelato. 
At 39 euro per person, this is the best value for money you'll find for a food tour in Venice. You only get tastings, so by the end you fill full, but not heavy. If your budget allows, try longer tours that include more tastings, like this one.
Option #2:
10.30 am — Cross Rialto Bridge and Explore Rialto Market
If you are not too keen on booking a food tour, you can follow a similar route, but with less stops for snacks and on your own. Start at Rialto Bridge, the oldest of the 4 bridges across the Grand Canal, that connects San Marco neighborhood with San Polo.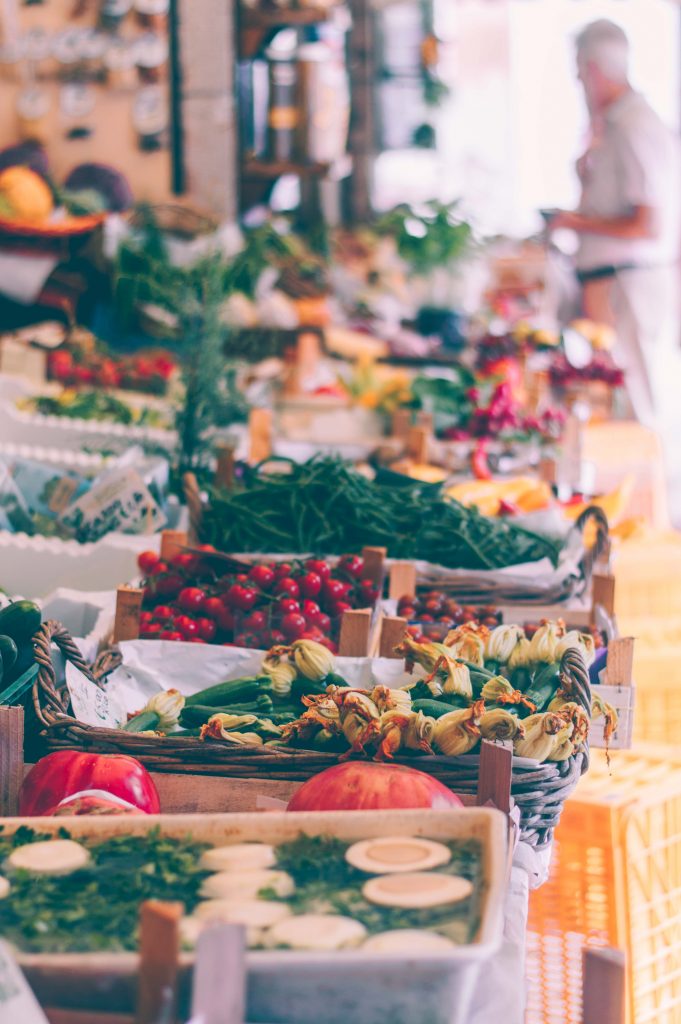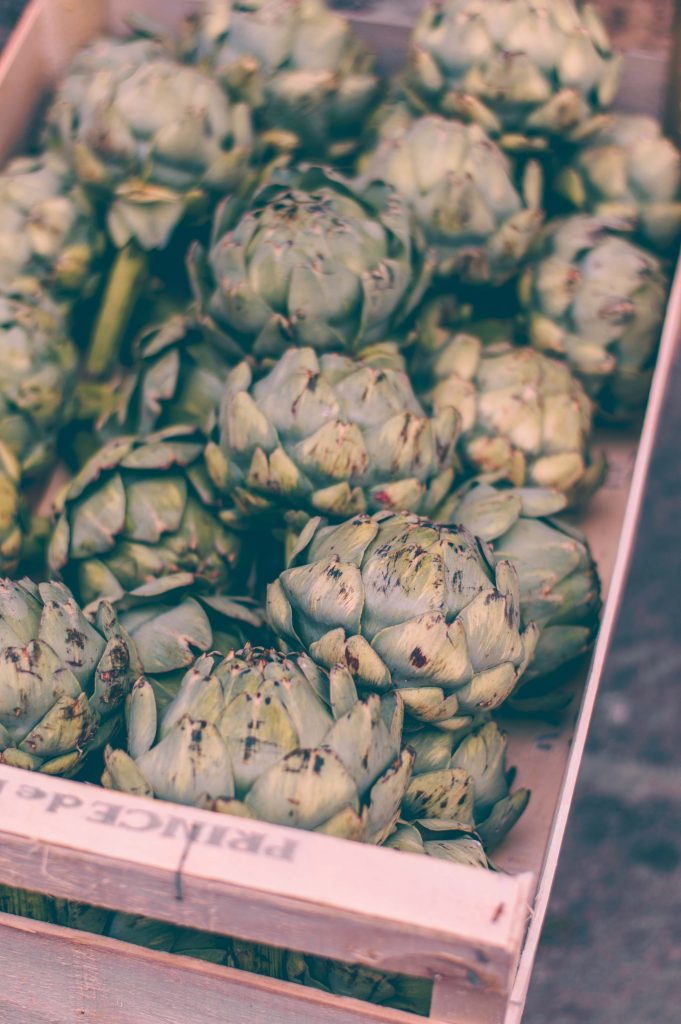 Just across the bridge is Rialto Market which has two major sections: fresh produce and seafood. Vegetables usually come from a nearby island of Sant'Erasmo, while the fish is freshly caught in the lagoon. Here you can also buy some local cheese and salami to take home. The best hours to visit the market are early in the morning as by 1 pm many merchants pack up and close. Rialto Market is also closed on Sundays. 
Option #2:
11.30 – 1 pm — San Polo and Lunch at Basegó
Now that you have crossed Rialto Bridge, you'll find yourself in the neighborhood of San Polo. Some of the attractions you'll come across while exploring this neighborhood are Campo San Polo (San Polo square), the largest open space in Venice after San Marco square; Chiesa di San Polo (San Polo church); and the home of Carlo Goldoni, a famous Italian playwright.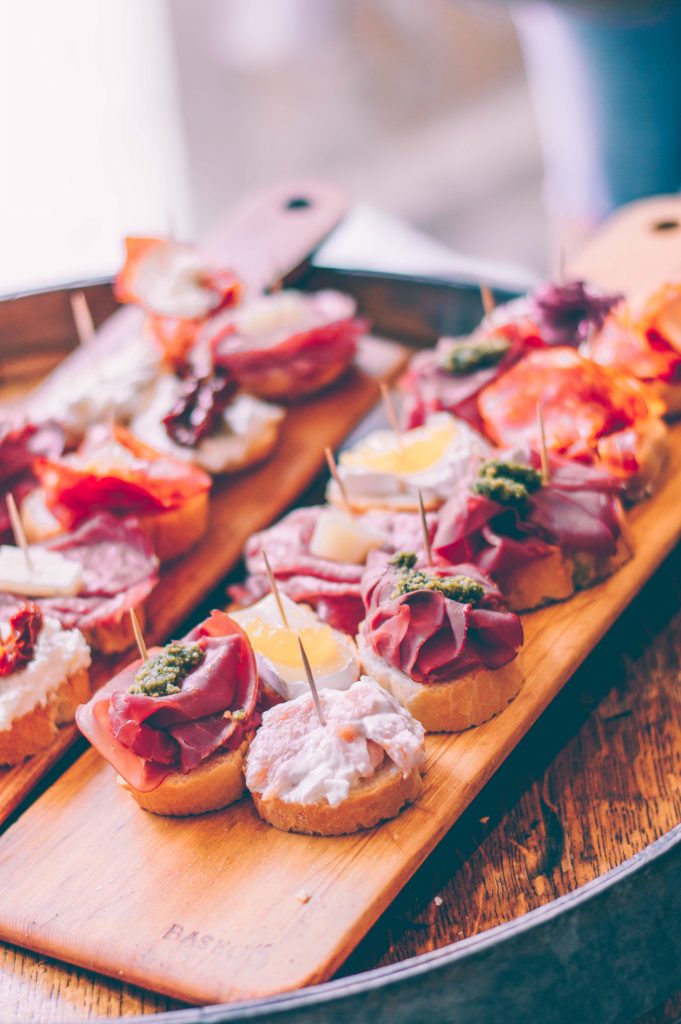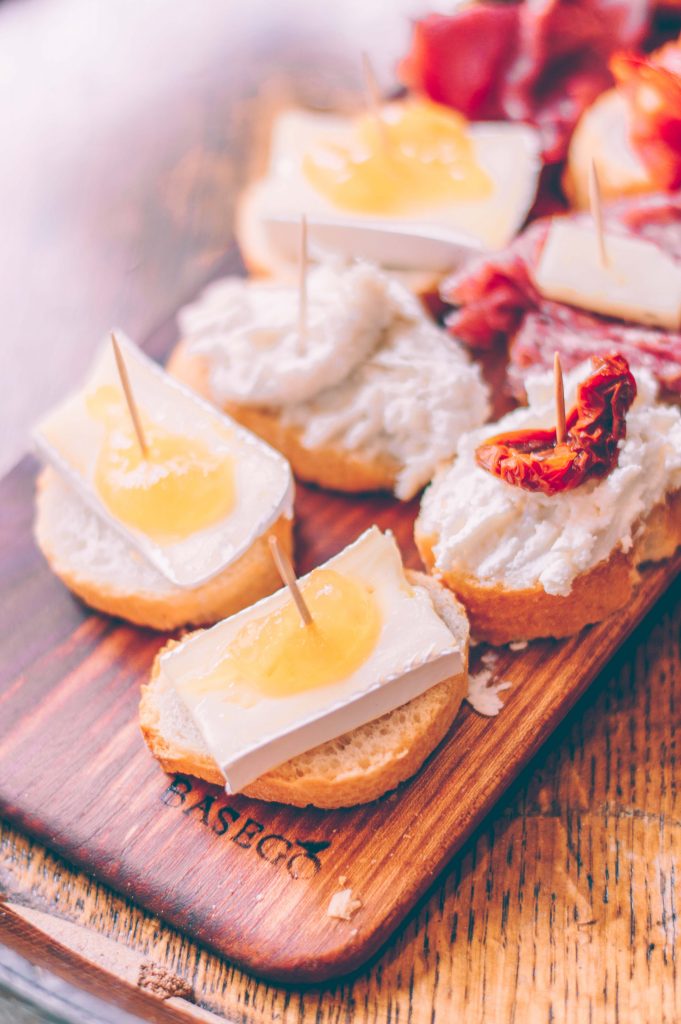 When you fill like taking a break, stop by cicchetteria Basegó. It's best for your wallet to have something small for lunch, like cicchetti. To make this traditional Venetian snack even more special, get the cicchetti with baccalà mantecato, salted creamed cod topping, or with locally made Sopresso salami.
Basegó — Calle del Scaleter, 2863
Other Options for Lunch
Another affordable option in San Polo is Birraria La Corte that makes awesome pizza. If you feel like having a full meal, try Estro Vino e Cucina, an upscale restaurant serving dishes prepared with locally sourced, seasonal ingredients. 
1.30 pm — Explore Dorsoduro Neighborhood
At this point, whether you took the food tour or spent the morning exploring Venice on your own, you'll find yourself in San Polo. From here, it's an easy walk to Dorsoduro, another one of the six sestiere, or neighborhoods. It boasts several popular attractions, like Gallerie dell'Accademia, the Peggy Guggenheim Collection, and Basilica Di Santa Maria Della Salute.
Gallerie dell'Accademia is a museum of pre-19th century art located on the south bank of the Grand Canal. One of the most popular works of art at Gallerie dell'Accademia is Leonardo da Vinci's Vitruvian Man. Unfortunately, it is only displayed to public on occasion for preservation purposes. 
Peggy Guggenheim Collection is a modern art museum featuring a collection of European and American works of art of the first half of the XX century.
Basilica Di Santa Maria Della Salute is a Roman Catholic Church located on the tip of Dorsoduro neighborhood. The dome of the church is a recognizable part of Venice skyline best observed from the Ponte dell'Accademia bridge. 
Ponte dell'Accademia is one of the four bridges that spans the Grand Canal. It connects Dorsoduro with San Marco and provides a picture-perfect view of Venice.
Tip: If you feel like grabbing a cup of coffee and a snack while exploring Dorsoduro, consider making a stop at Dal Nono Colussi, a local pasticceria opened in 1956 and considered one of the best in the city.
Option #1:
5.30 pm — Aperitivo and Dinner in Dorsoduro
If you chose to visit one of the museums in Dorsoduro, you are likely to spend most of your afternoon in this neighborhood. So I suggest you have an aperitivo (pre-dinner drinks) and a meal somewhere close by. 
Unfortunately, I didn't get to try out restaurants in Dorsoduro, but here are a few options I had on my list. For a drink and light snacks before dinner consider Cantina del Vino Già Schiavi. It's located right by the canal so you can eat al fresco. 
Cantina del Vino Già Schiavi — Fondamenta Nani, 992
Alternatively, you can find a lot of bars in the area around Campo Santa Margherita. One of the most popular bars is Ai Do Draghi.
Ai Do Draghi —  Sestiere Dorsoduro, 3665
Afterwards, enjoy a dinner at Al Profeta that has a beautiful courtyard and serves both traditional Italian dishes and pizza. Or try Osteria da Codroma that offers Venetian fare. 
Al Profeta — C. Lunga S. Barnaba, 2671
Osteria da Codroma — Fondamenta Briati, 2540
Option #2:
5.30 pm — Back to San Marco and Dinner in Castello
If you skipped the museums, you'll probably finish exploring Dorsoduro way before dinner time. In this case, may I suggest you walk some more, to the neighborhood of Castello where I had one of the best dining experiences during my 3 days in Venice!
From Dorsoduro, cross the Ponte dell'Accademia bridge back to San Marco neighborhood. Walk the smaller side streets towards San Marco square and eventually to Trattoria da Jonny. This cozy restaurant offers Venetian specialties, like grilled octopus, baccalà mantecato, and cuttlefish in squid ink sauce with polenta.
Trattoria da Jonny — Campo de le Gate, 3210
Day 3
Islands: Murano, Burano, Torcello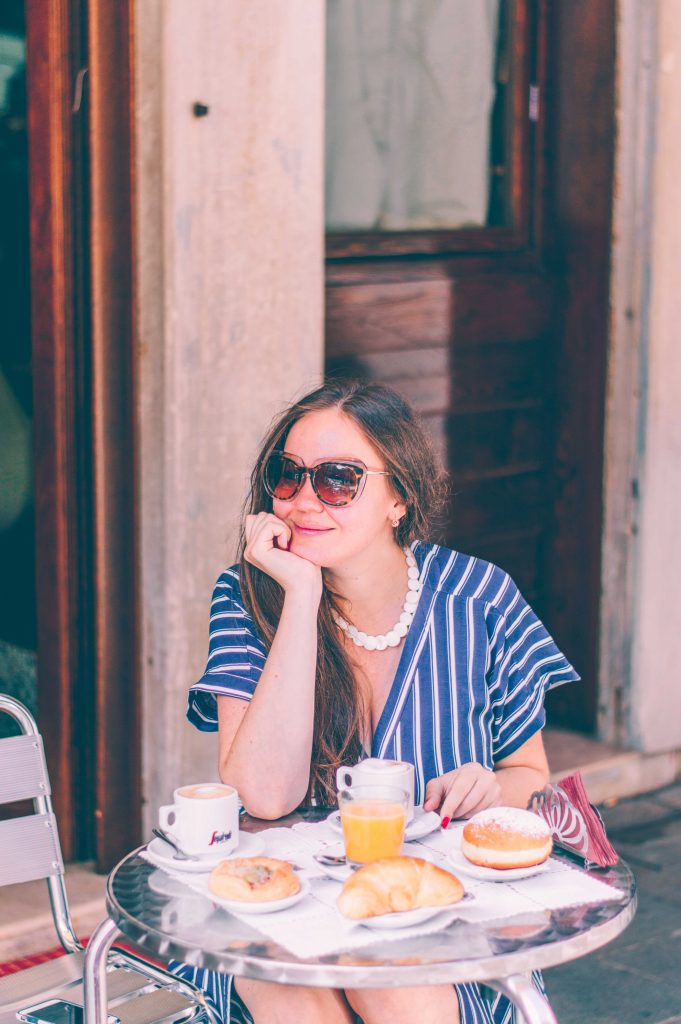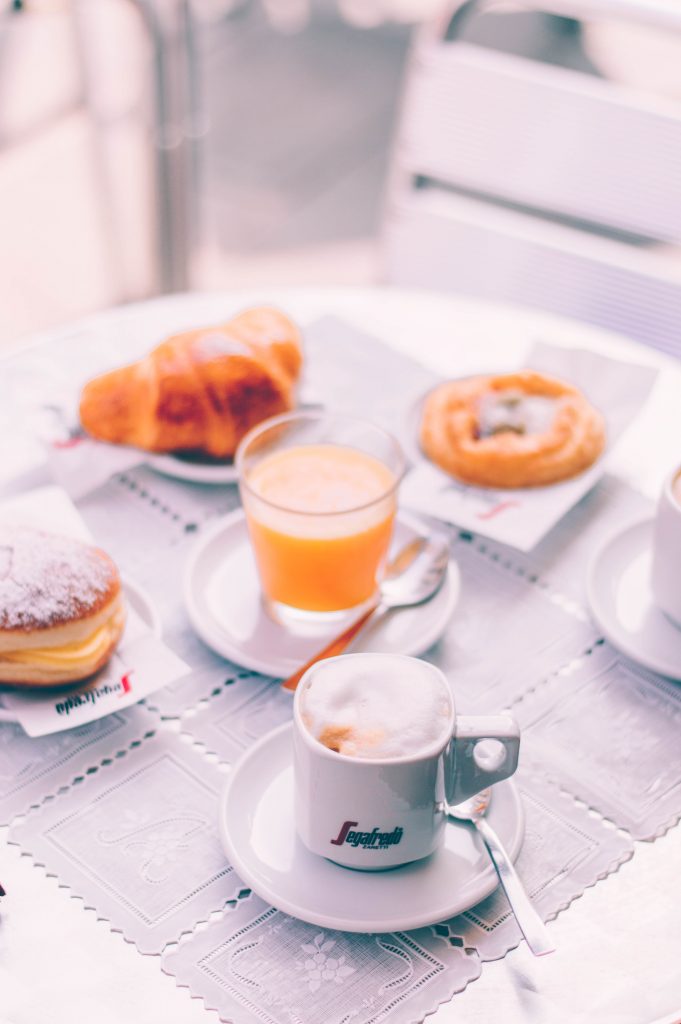 Morning — Breakfast at Pasticceria Italo Didovich
As always, start your day at a local pasticceria. After walking 20 000 steps daily during my 3 days in Venice, I couldn't imagine standing at the counter for breakfast, so I got a table. Touristy and more expensive, but so much more pleasant and convenient. They have outside sitting which makes people-watching all the more fun.
Pasticceria Italo Didovich — Campo Santa Marina, 5908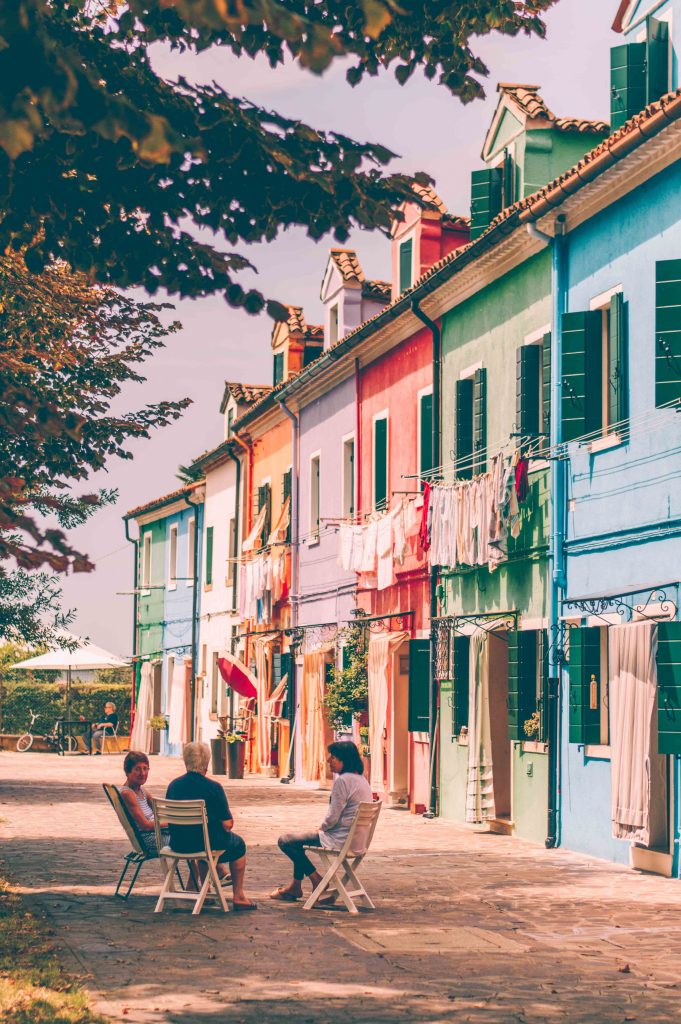 Afternoon — Explore the Islands of Burano, Murano, and Torcello
Day three is dedicated to leaving the centro storico of Venice (the large island that consists of six neighborhoods) and exploring the islands nearby: Murano, Burano, and Torcello. 
Murano is the island closest to Venice out of the three you can visit. It is world-renown for its glassmaking tradition and features Museo del Vetro (Glass Museum) where you can learn about the history and process of glassmaking.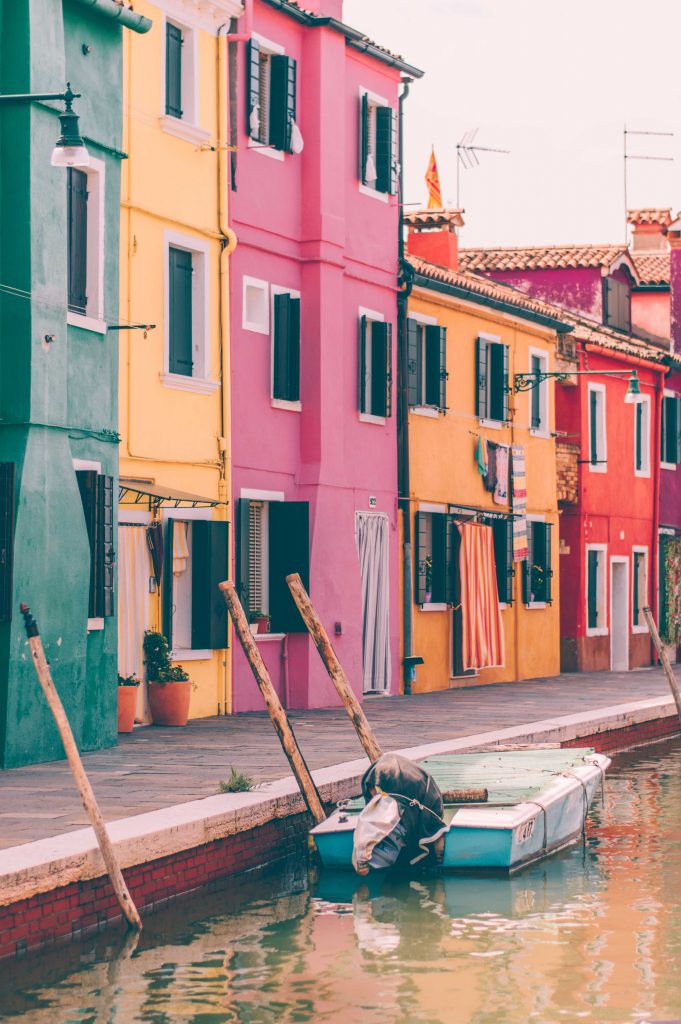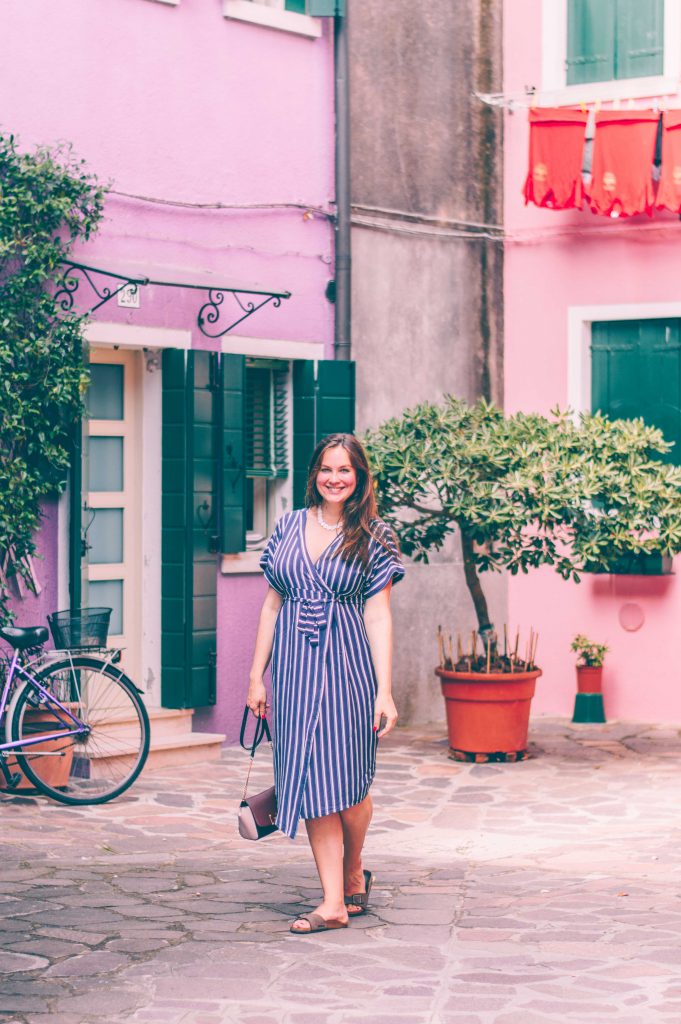 Burano is a tiny island about 40 minutes away from Venice by vaporetto. It is known for its brightly colored houses. According to the legend, all the houses were painted in bright colors so fishermen can always find their way back home from the sea. Today, one has to request official permission in order to re-paint his house. Burano is also famous for its lace production. You can visit Museo del Merletto to learn about the development of lace-making in Burano, as well as buy linens and clothes from one of the many souvenir shops.
Torcello is the island furthest from Venice with very few residents. Some of the most popular sights to see are Basilica di Santa Maria Assunta, famous for one of the earliest examples of  mosaic in the area of Venice, and Ponte del Diavolo, a bridge with no parapets. In 1948, Ernest Hemingway spent some time in Torcello while working on Across the River and Into the Trees.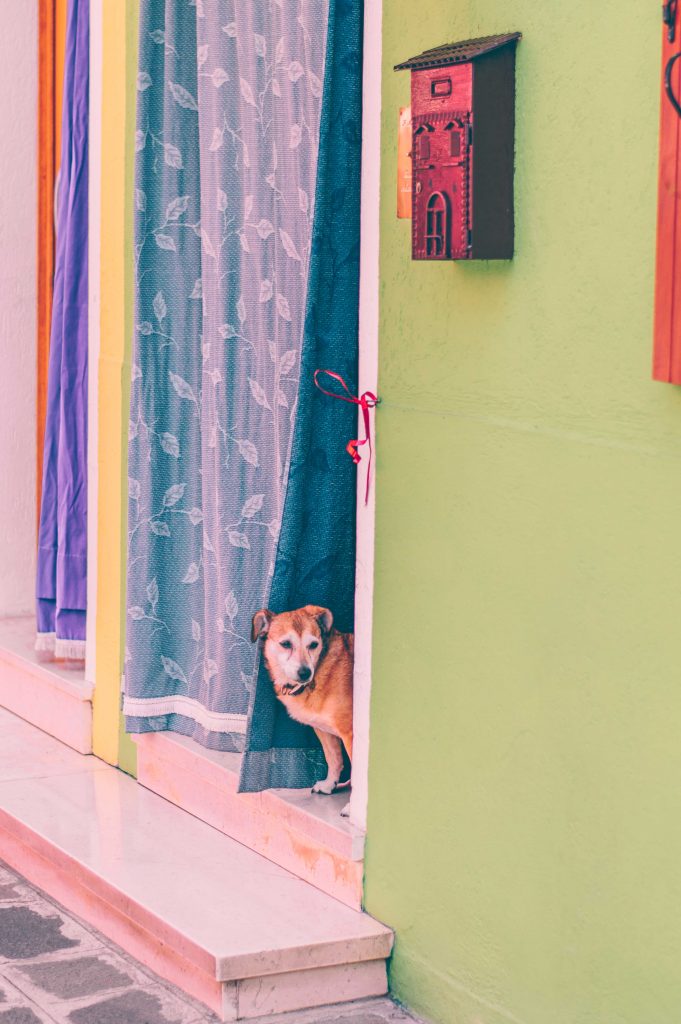 How to Get to the Islands?
There are two ways to get to the islands: on your own or by booking a tour. Both have their advantages and disadvantages, but, surprisingly, the cost will be more or less the same.
Guided Tour
If you book a tour online, everything is taken care of. The departure is from San Marco square. You'll get into a boat that will take you to all three islands, while an experienced guide will explain the history of the lagoon. 
The whole trip will take about 5 hours and cost 20 euro, which is exactly what you'll pay for a day ticket to vaporetto (water bus) if you go on your own. The only disadvantage is that you have only 45 minutes on each island which is hardly enough.
For an extra 5 euro, you can book the same tour, but with longer stops at each island. You will cruise for 7 hours with a 1.5 hour stop in Murano and 2 hour stop in Burano.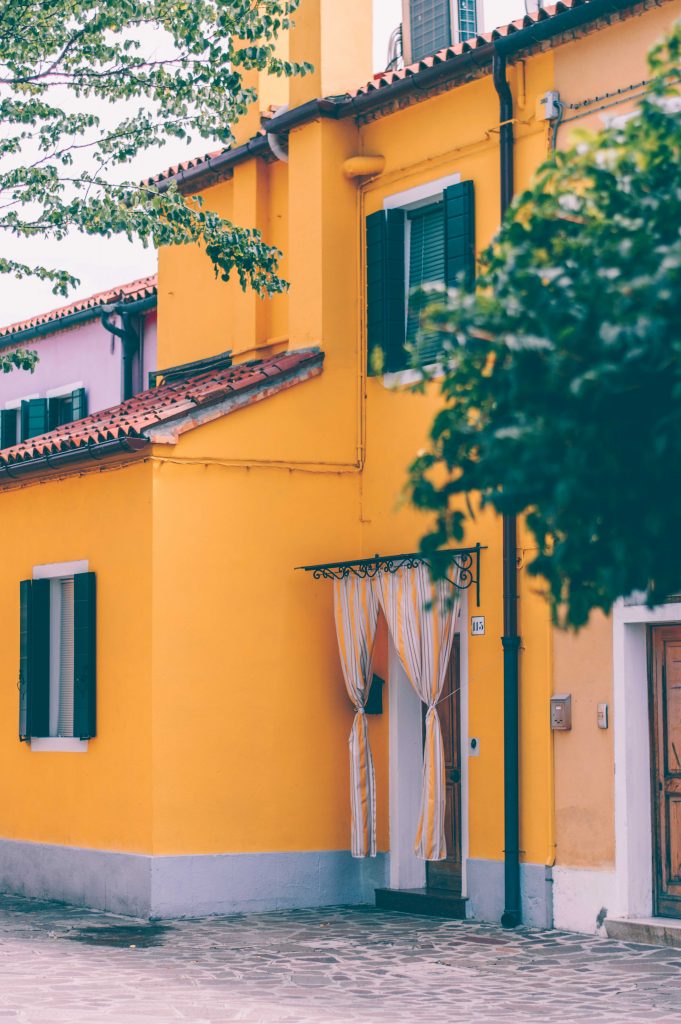 Exploring the Islands on Your Own
If you don't mind figuring things out on your own, visit all three islands by a public water bus (vaporetto). The advantage here is that you can follow you own schedule and won't be rushed. Money-wise, you'll pay exactly the same: an unlimited all-day ticket costs 20 euro per person. To get to the islands, you'll need to take vaporetto #12 from Fondamento Nove station (in Cannaregio neighborhood).
Tip: Depending on how much time you have on the last day, you can choose to explore all three islands or only one of them. As I was flying home in the evening, I chose to visit only Burano. In this case, it makes more sense to take a vaporetto and go on your own. Buy a return ticket for 15 euro instead of all-day ticket for 20 euro.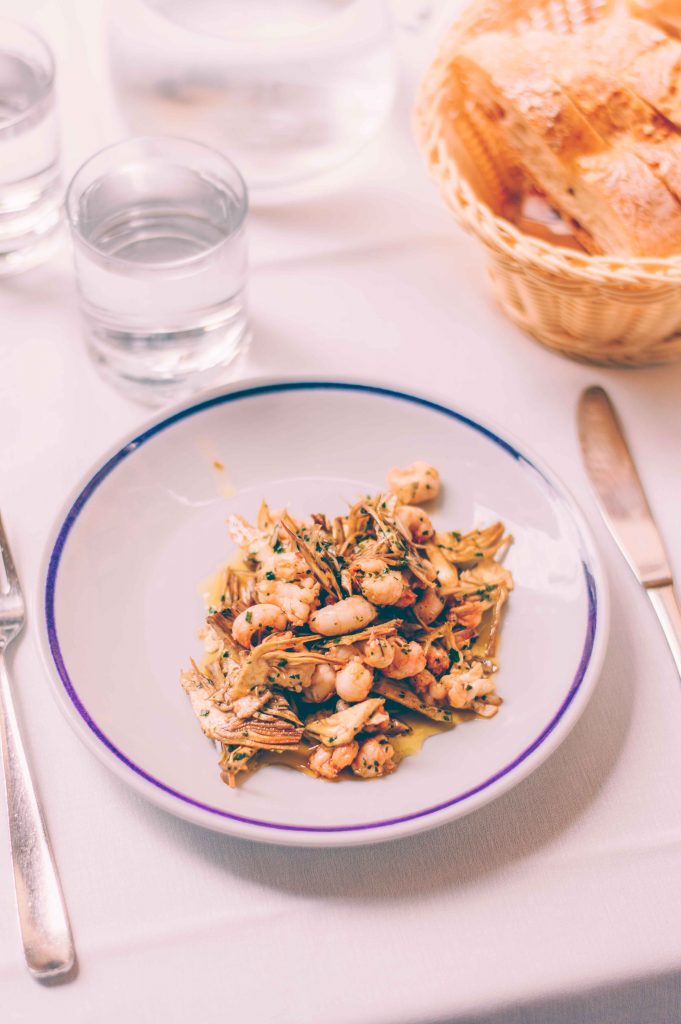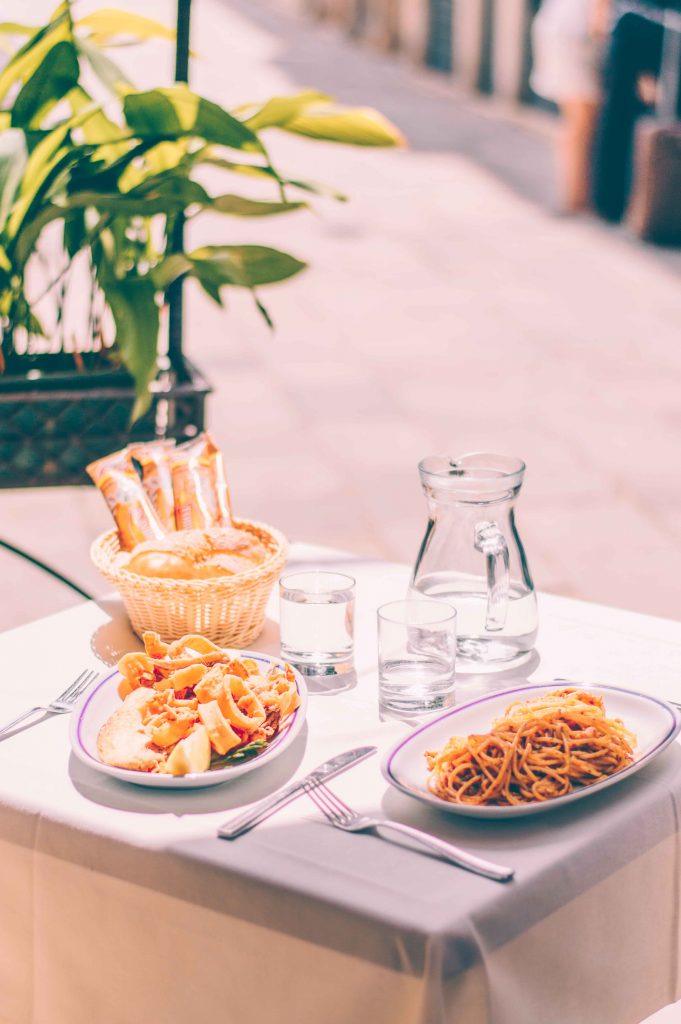 Evening — Dinner at Trattoria Da Bepi Già "54"
If you explore the islands on your own, you will leave from and return to the station Fondamente Nove in Cannaregio. From the station, it's a short 10-minute walk to Trattoria Da Bepi Già "54", a restaurant serving Venetian specialties. I've tried scampi and artichoke salad and a platter of fried seafood, both excellent. 
There's some confusion online as there are two restaurants with the same name. The one I recommend is located near Campo Santi Apostoli, on a side street. The other one is in the same neighborhood, but situated right by the canal. The latter, apparently, has terrible food and service. So make sure to find the right one!
Trattoria Da Bepi Già "54" — Cannaregio 4550, SS Apostoli
What Else to Do in 3 Days in Venice?
One thing I purposefully didn't include in the itinerary is a gondola ride. Not because I am opposed to it (quite the opposite), but simply because it's something you can do any time while exploring the city. Gondola stations are all over Venice (especially San Marco neighborhood), and you'll see them every 10-15 minutes. Whenever you feel like it, hop on and enjoy the ride.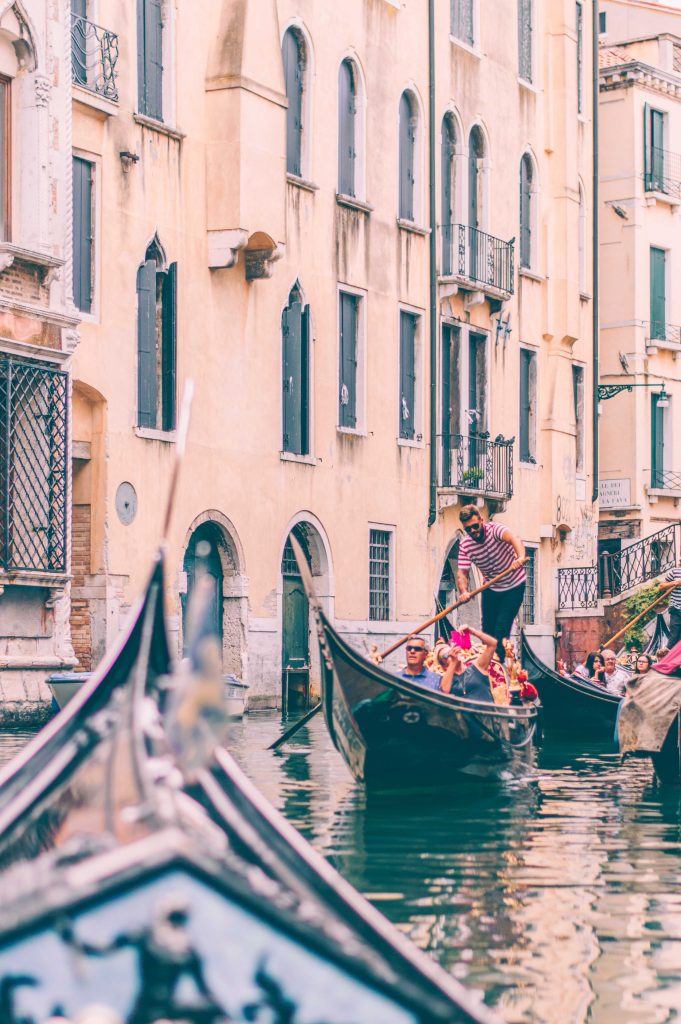 Private Gondola
It's easy to find a private gondola while walking around Venice and pay directly to the gondolier. The price is 80 euro during the day and 100 euro at night (after 7 pm) for a 25 minute ride. The price is non-negotiable. 
Shared Gondola
On the other hand, if you travel on a budget, it's best to book a shared gondola experience online. This way you won't have to look for someone to share it with. The cost is 32 euro per person. You should keep in mind, that a shared gondola means riding with strangers, it can be hard to take pictures with no-one in them, and it only makes sense if you are a solo traveller. If there are at least two of you, you may want to splurge on a private ride for 80 euro than pay 64 for a shared one.
I've heard lots of people say that gondola ride is an over-priced tourist trap and you should skip it. I agree about overpriced — 80 euro for 25 minutes is way too much. But I am convinced it's a must-do in Venice. You will not be able to get the same experience in any other way. Some people recommend to take a vaporetto for 7.5 euro, but you should understand that vaporetto is a bus. A water bus, but a bus nevertheless. Which means lots of people crammed into a small space with limited view and little comfort. Vaporetto doesn't go through narrow canals and under footbridges. 
Where to Stay in Venice?
My husband and I stayed at Palazzetto Pisani which offers rooms in two historic palaces on the Grand Canal: the 16th Century Palazzetto Pisani and Palazzo Foscolo. The two are connected by a narrow side street and are literally within two steps from one another.
The Palazzetto is conveniently located within 10-minute walk from San Marco square and right by Ponte dell'Accademia bridge. If you love visiting movie locations, you'll be glad to know that the Palazzetto was used to shoot several scenes in the movie Casanova with Heath Ledger.
The rooms differ quite a lot from mid-range (double deluxe rooms are simple, but spacious, with courtyard view) at about USD$130 to high-end (executive suites with original Venetian decor, overlooking the Grand Canal) at USD$300-400.
Don't Forget About Travel Insurance!
I can't emphasize enough how important travel insurance is when you are planning a trip to a foreign country! So many things can go not exactly as planned (like that time I got food poisoning and 
got robbed of all my luggage
 in San Francisco).
I use 
World Nomads
 in my travels. You can buy and claim insurance online (even if your trip has already started). And their service is impeccable: fast and polite. You can get a customized quote for your trip below!
* * *
I hope this guide for 3 days in Venice was helpful, and you'll enjoy the City of Water as much as I did!
Pin for Later: