How simple and enjoyable my life was before I laid eyes on the article "The United Sweets of America". I should have known better than to read it. Now the idea of trying out every dessert assigned to each state of America is haunting me. Although, only 8 states have official desserts, pretty much every state is associated with a certain cake, candy or cookie. How awesome would it be to say I have tried all 50? The first in line was Boston cream pie, the official dessert of Massachusetts. Living near Boston made the first choice obvious.
A couple of months ago we decided to celebrate New Year with friends in South Carolina. Thus, I got a chance to try my second state dessert – The Ultimate Coconut Cake.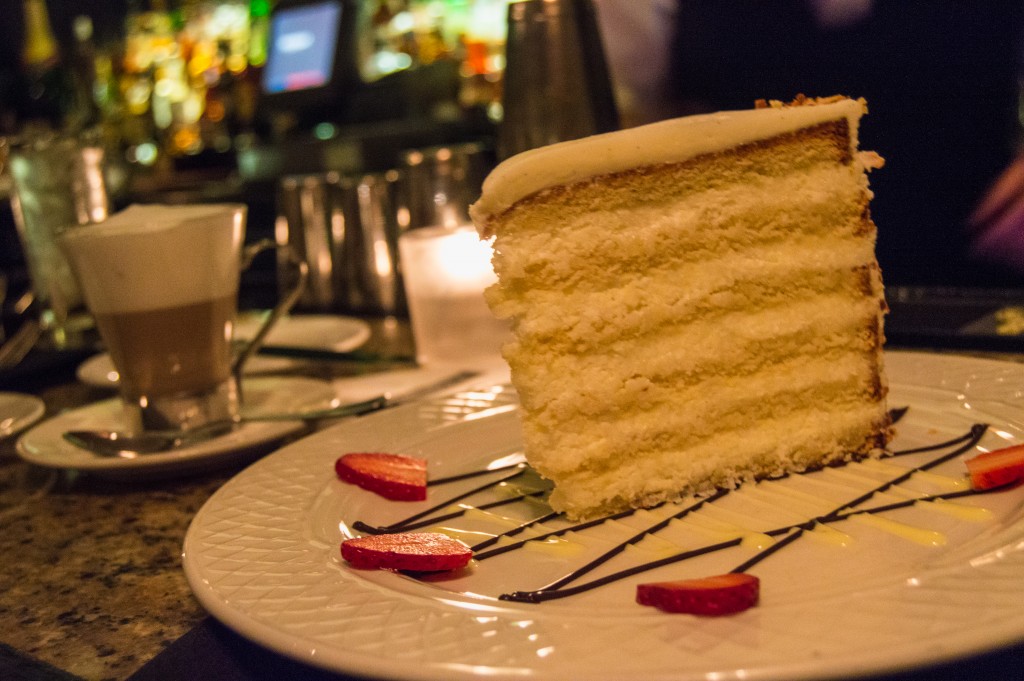 I am not saying "the ultimate" because I tried a number of coconut cakes and this one won over all other competitors. The Ultimate Coconut Cake is a trademark. So no matter what anybody else might claim, if you want The Ultimate Coconut Cake, the only place to get it is in The Peninsula Grill restaurant at Planters Inn, Charleston, SC.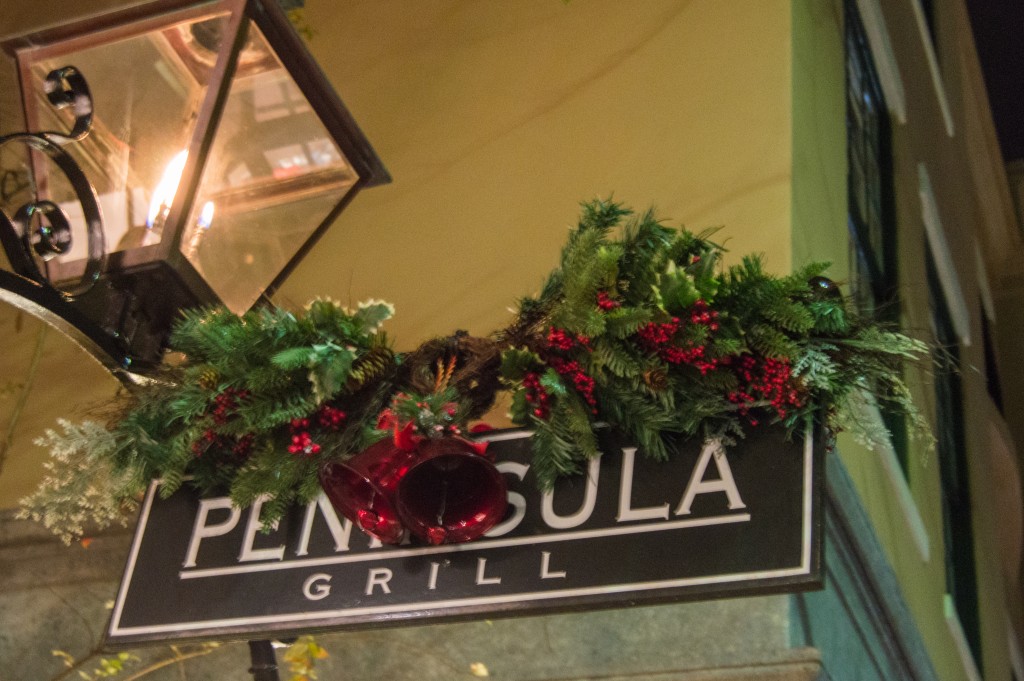 So what's the deal with this cake? A quote from The New York Times follows:
"Coconut-infused butter cream is slathered between six layers of golden pound cake made with coconut milk in the batter. The outside of the cake is covered with toasted coconut and the whole thing tips the scale at 12 pounds and serves at least 25"
This cake is no joke; the bartender carefully warned us that a slice of heaven comes close to a pound, that is almost half a kilo! It has 12 layers total: 6 layers of butter cake and 6 layers of fluffy coconut filling. The cake is covered with cream cheese icing and lightly-toasted coconut flakes are pressed into sides of the cake to add a little crunch.
You can easily share it between 3 people. But if you are feeling adventurous or extremely depressed or trying to break a world record, you can as well try and gorge a half-kilo piece of cake on your own.
The Ultimate Coconut Cake was created by restaurant's first Executive Pastry Chef Esthi Stefenelli and debuted on the dessert menu at Peninsula Grill on Valentine's Day in 1997. She added simple syrup to keep the layers extra moist, adjusted the filling whipping it up to make it extra fluffy, and tried out a few iterations of cream cheese icing. It took about 4 different versions in the end to come up with the perfect recipe.
The final result is so outrageously good that even off-cuts are not being thrown out. After the cake is baked and cooled, the brown tops are being trimmed off to make a picture-perfect cut of snowy-white layers. The off-cuts are later used for pie crusts.
You have two options when in Charleston. You can have a dinner at the upscale Peninsula Grill and top it off with a slice of this delectable dessert. Or, if paying $35 dollars for an entrée will make you give up eating all together for another week, you can have a cup of coffee and a piece of cake at the bar of the hotel. We chose the second option and were not disappointed. The cake still comes at $10 per slice but as I mentioned above, the three of us could hardly finish it. The bartender was sweet, chatty and recommended us a place with live music and good cocktails to visit afterwards.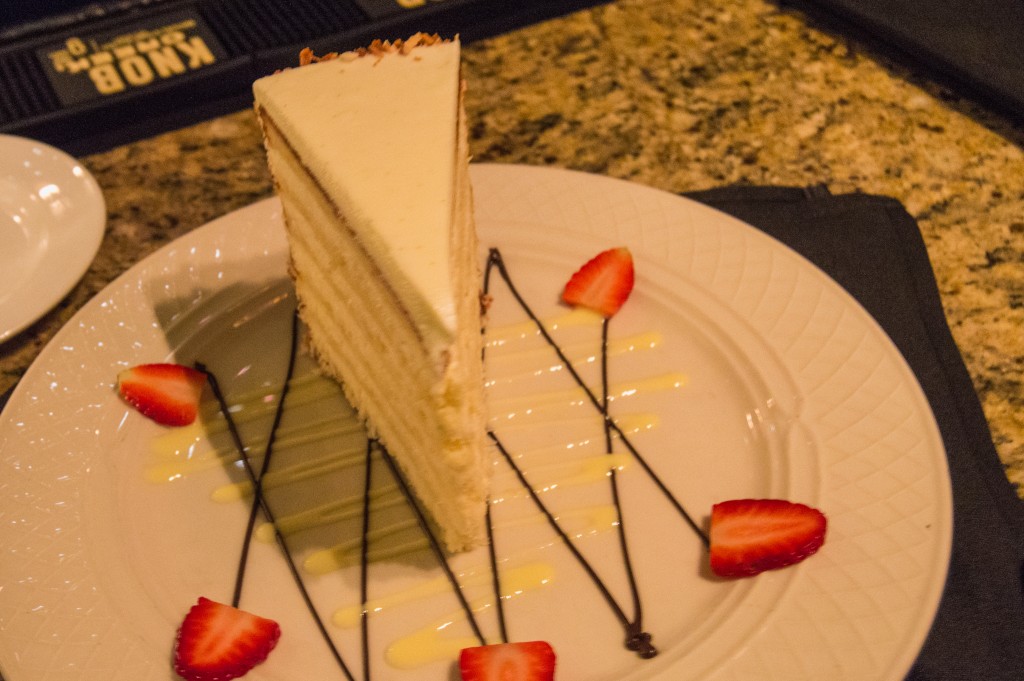 If you are not planning a trip to South Carolina anytime soon, you can order a whole cake online or over the phone and it will be shipped to you overnight.
To conclude my story: this is one of the best cakes I have tried. Plus you don't want to miss a dessert that was named "a little slice of heaven" by The New York Times and "all-time favorite dessert" by Bobby Flay.
Address: 112 N Market St, Charleston, SC 29401, United States
Hours: Mon – Sun: 5.30 pm – 10 pm
Sources:
Pin for later: