When I was twenty I thought small towns are the worst. Boring, unamusing and almost lethargic. Give me some of that big city buzz, dirty streets, traffic jams and crowds pushing from all directions. I knew it was bad, but it felt so good. At thirty, little towns do not scare me anymore. Lethargic turned into quiet, boring turned into relaxing, unamusing turned into… well… amusing. Terlingua in West Texas, with its 58 residents, is not just small, it's tiny. Surprisingly, there's no lack of things to do in Terlingua. Here are a few of my favorites!
8 Things to Do in Terlingua That Will Make You Fall in Love With It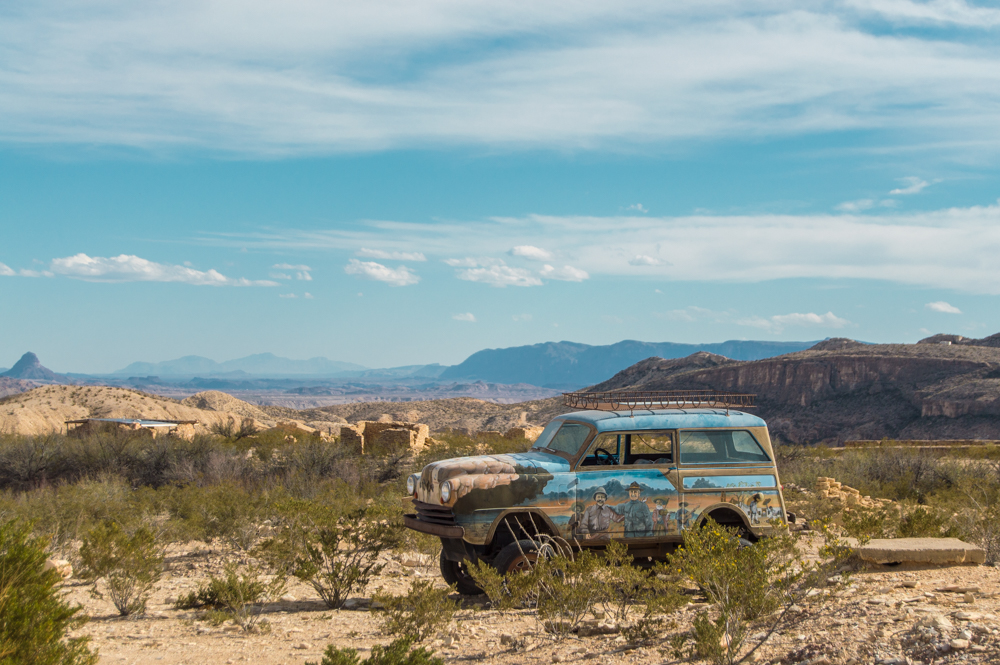 Living in RV
Terlingua is so tiny and remote that you don't get many choices: either you live in RV or sleep on the ground in a tent. I chose RV inspired by my new friends who live and travel in RV full-time. There's nothing more American to me than traveling in RV so off I went to Airbnb and booked one for the weekend!
I have to say, we didn't drive it anywhere. The RV was parked the whole time in a parking lot in Telringua. But even simply staying in what seems like a doll-house to me with a shower where you can't turn around without hitting something and a kitchen that consist of a sink and a non-working stove was an experience in itself! Waking up to the sun rising over the mountain in front of our RV was priceless.
Hiking in Big Bend National Park
As one hiking quote goes, "I love places that make you realize how tiny you and your problems are." Big Bend National Park does exactly that and is conveniently located within a five-minutes drive from Terlingua.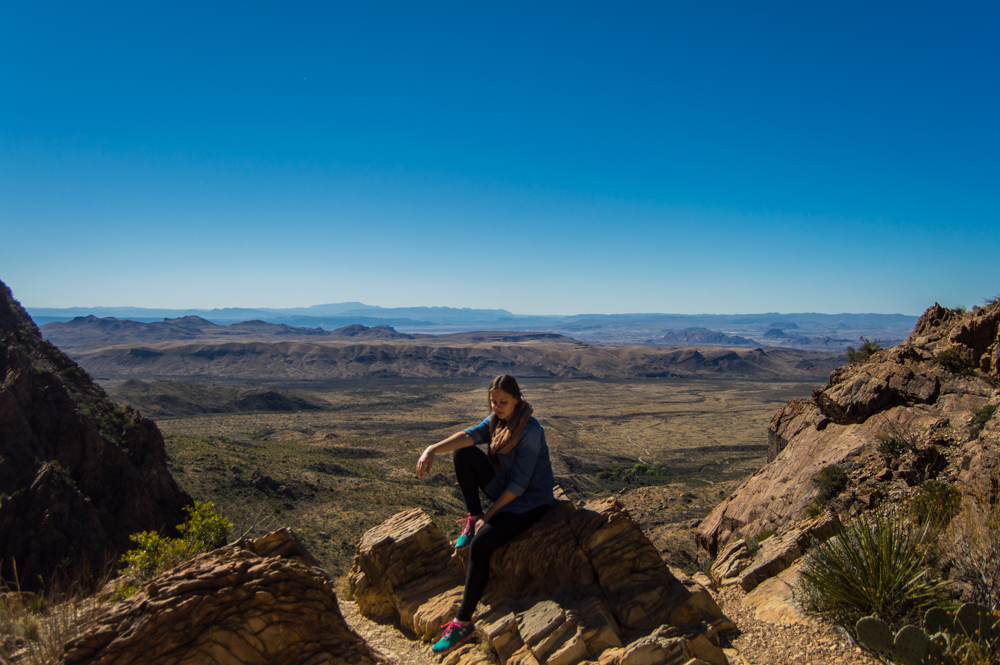 Big Bend will take all your time and energy, then laugh in your face when you look at the map and realize you haven't covered even one-twentieth of it. There are dozens of hikes you can take in Big Bend that stretch over 150 miles. Don't rush and don't try to do as much as you can. Take one step at a time, both literally and figuratively, and enjoy the views!
Having Breakfast at Chili Pepper

Being so close to Mexican border, Terlingua offers some amazing Mexican food. A small café Chili Pepper surrounded by mountains was where I tried my first ever huevos rancheros. Over-easy eggs with tomato chili sauce on top served over corn tortillas and accompanied by refried beans. The ultimate hearty breakfast you may ask for in West Texas comes with a view of the mountains if you sit outside.
I would drive all the way back only to have those huevos rancheros again! Also, maybe to take a better picture of it. Terlinguans – if that is the correct word – are not used to obsessive bloggers trying to find the best angle for their breakfast. Blurry underexposed pictures were the result of my awkward attempts to do it as fast as I could.
Chili Pepper – 100 TX-118, Terlingua, TX 79852
Exploring Terlingua Ghost Town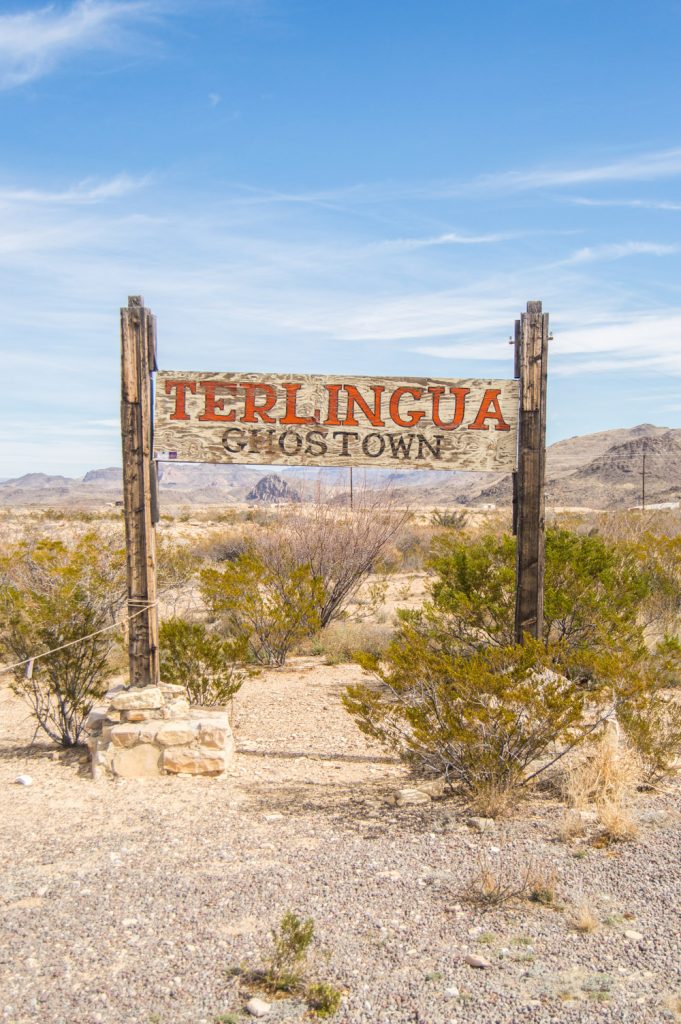 Not a movie set, not a staged tourist attraction, but a real ghost town where you can roam around exploring the remains of the houses, destroyed vehicles and even a cemetery. The town was born in the end of 19th century when mercury (or quicksilver) was first discovered in the Big Bend area. Chisos Mining Company thrived with increased demand for mercury which was used for explosives during World War I. After the end of the war and with the start of Great Depression, the market for mercury shrunk forcing the owner to announce bankruptcy and miners to leave the town by 1946.
Terlingua ghost town is strange. On the one hand, it's an abandoned site full of debris and cactuses. On the other hand, just a few minutes' walk from deserted buildings you find fully-operational shops and restaurants. Look on the left: dessert and graves. Look on the right: bustling touristy life. Whether it is beautifully weird or weirdly beautiful… decide for yourself.
Hiking the Indian Head Trail
Amazing how something like a trail featuring stones with Indian petroglyphs on them can be completely overlooked by visitors (5 reviews on Tripadvisor). I have never seen anything like it in the open. The lack of people, any proper signs or information about the place made visiting the trail all the more adventurous. Although, I could not get rid of the feeling that somebody drew all those petroglyphs a couple of years back and now laughs at naïve tourists. I did find one official sign asking visitors to protect America's past, so I guess the drawings are real, after all.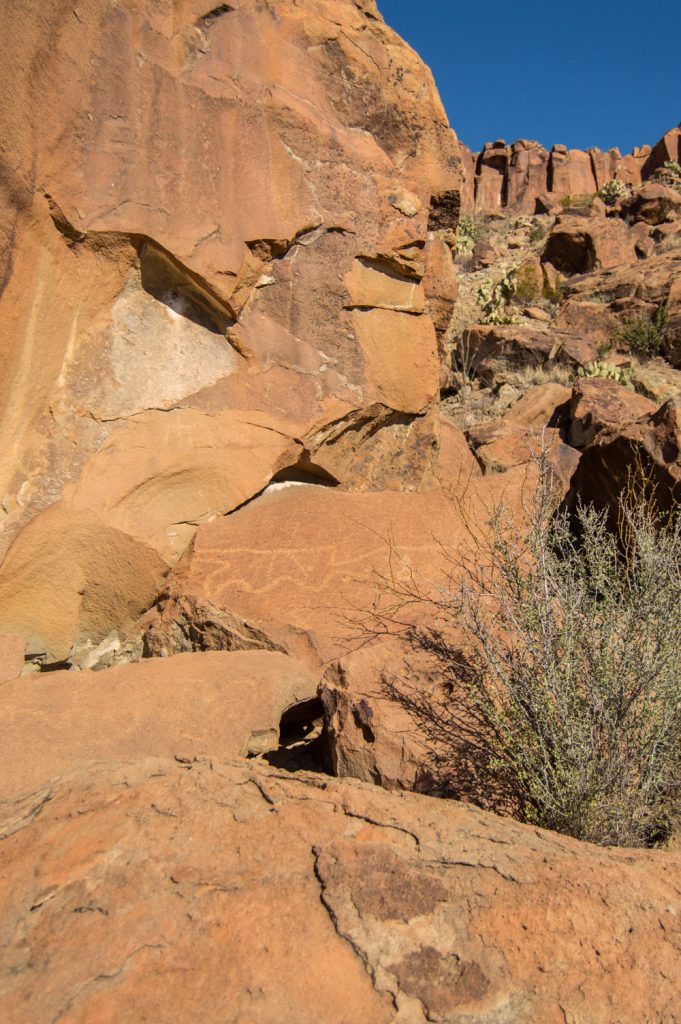 If you come in the morning, chances are you will be completely alone in this museum under the skies. It's a bit confusing to find the place since there are no signs. Take Indian Head Road off Highway 118 (you can find it on Google Maps). Drive all the way down till it comes to a dead end. There's a parking lot at the end of the road.
Park your car and walk through the fence with a sign "Warning". I know how it sounds but that's the only way in I could find and it seems to be what everyone does.
Walk for about 5 minutes and you will see this sign: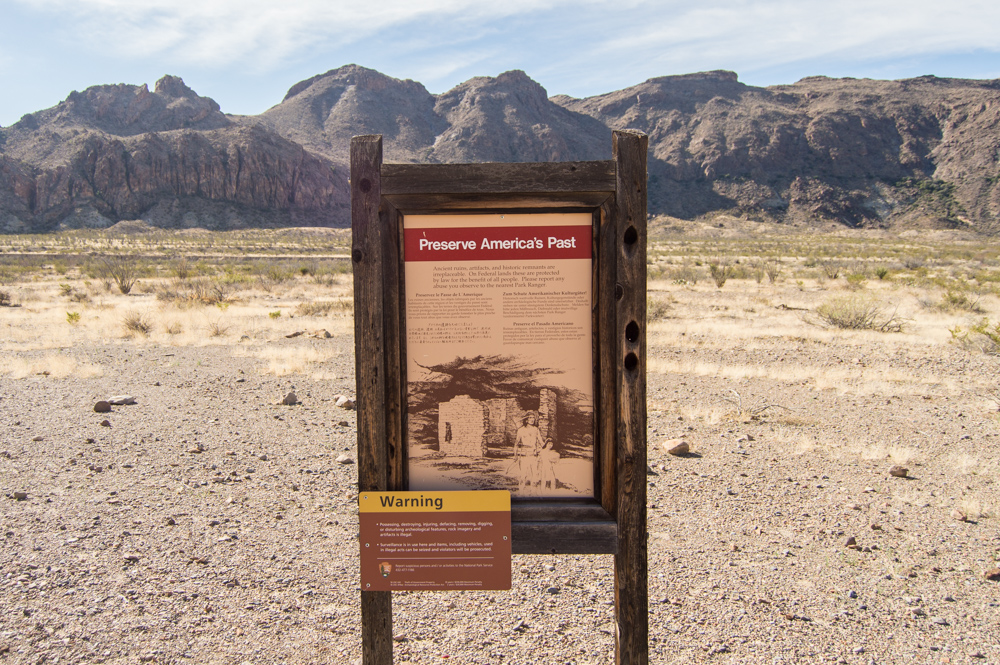 Walk for another 10-15 minute along the mountain on the left and you will see big rocks and petroglyphs on some of them.
Eating Chili at Starlight Theatre
If you ever heard of Terlingua it's most probably because of the International Chili Cook-off held in this little town. Chili Cook-off alone is a great reason to come to Terlingua, but it's only a few days a year.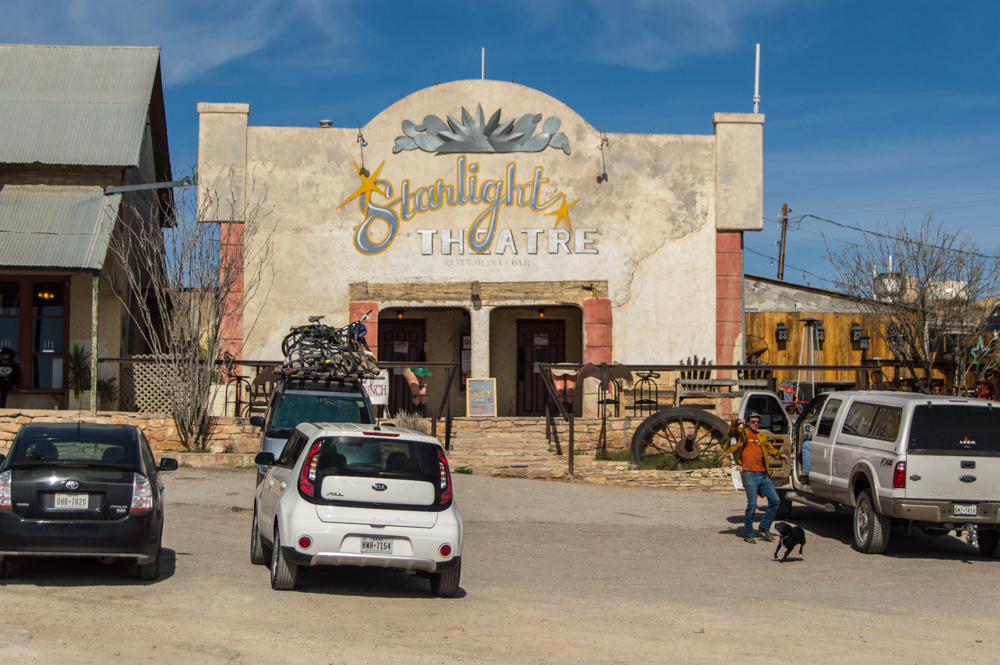 If you happen to visit on any other day, try chili at Starlight Theatre, the fanciest restaurant in town. To be precise, the sole fancy restaurant in town. Their award-winning chili is served with cheese, onions, and chips.
Starlight Theatre – 631 Ivey Rd, Terlingua, TX 79852
Chilling at The Porch
When my Airbnb host called and said: "Hey, let's meet at the porch!" I was utterly confused which porch he refers to. I didn't know then that visiting The Porch is one of the best things to do in Terlingua.
How do I explain The Porch? The Porch is in fact an actual porch, but it's so much more than that. It's a place where time stops, where people have a sip of beer, talk, sometimes they play music, sometimes they sing. There are no rules and no schedule. Come, hang out, something might happen or might not.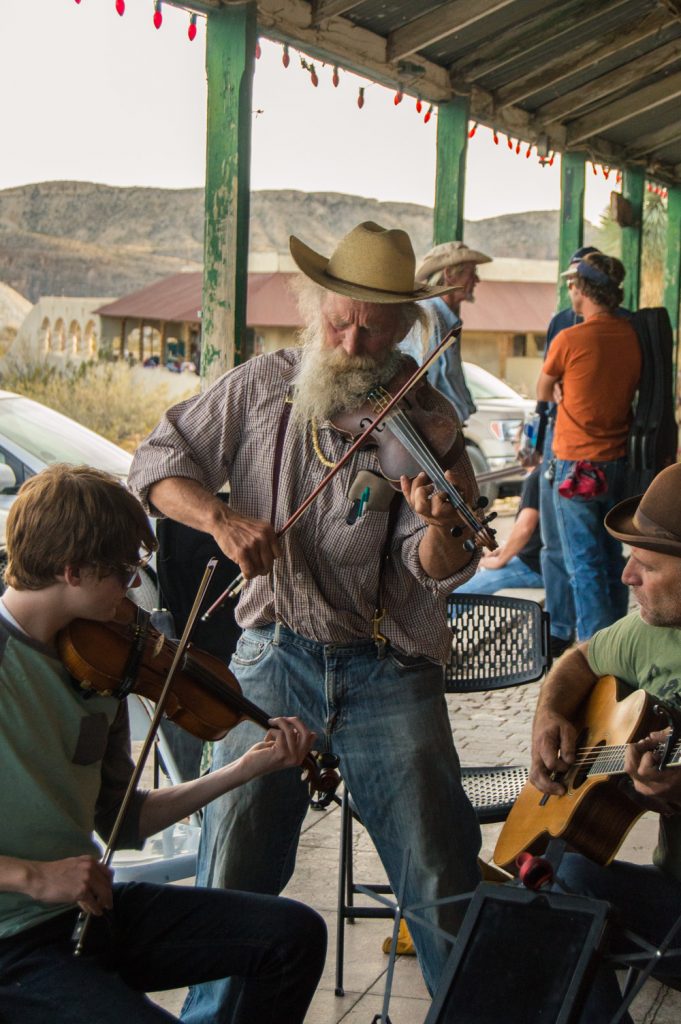 The Porch is just outside of Starlight Theatre, on weekend nights it's loud and crowded. You shouldn't miss it.
Watching Unbelievable Sunsets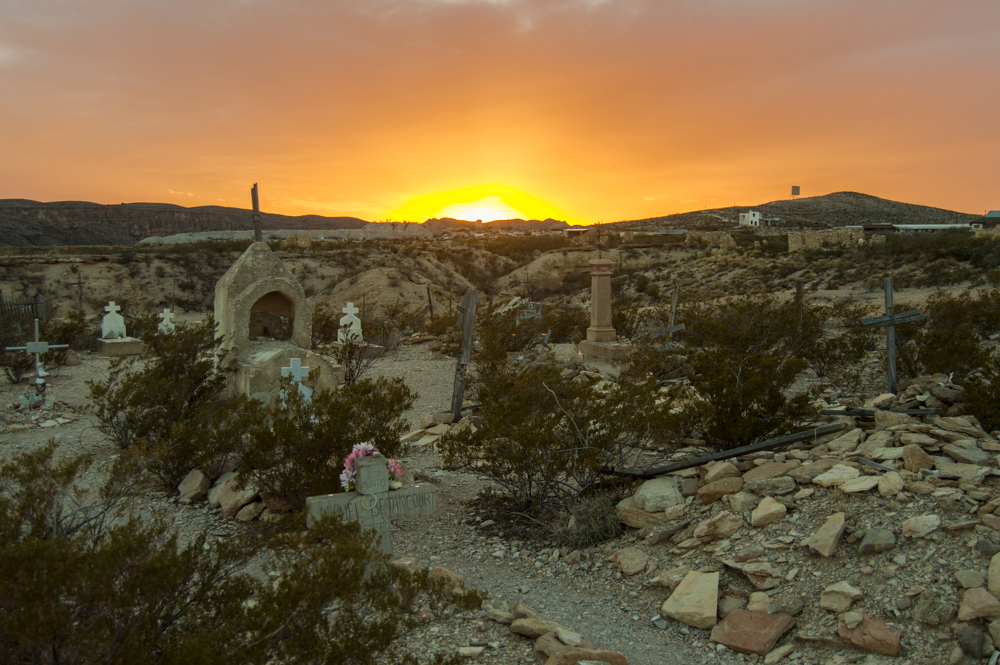 Sunsets in Texas are unbelievable, sunsets in Terlingua are beyond my ability to express myself using words. I happened to be at the Ghost Town cemetery at the time of the sunset, my jaw dropped at the view and I kept standing like that with my mouth open till it got dark. Periodically, I would look back at my husband to say: "Just look at it! No! Just look! Is this for real?"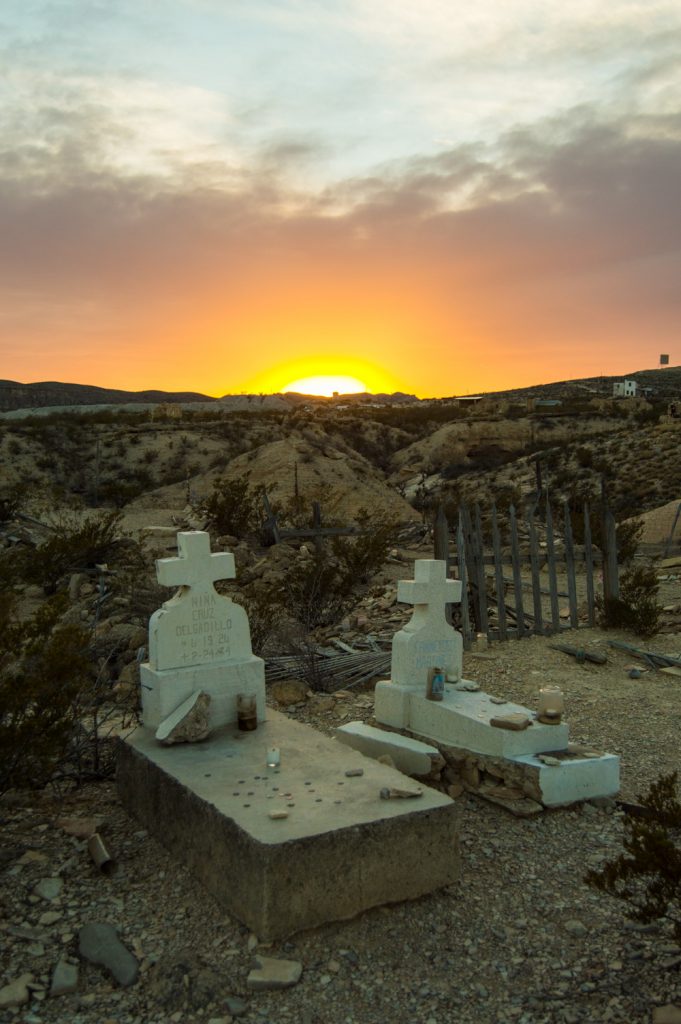 I am truly amazed how with only 1000 inhabitants Terlingua offers so many things to do and see. It has everything I love about small towns now: unique vibe, close-knit, yet welcoming community, and simple authentic food. My 20 year-old-self would run away screaming from a town like this. My present self is dreaming of going back to eat all the chili at the next Terlingua Chili Cook-Off.
P.S. If you are traveling in West Texas, consider visiting Marfa, another amazing little town you'll love if you are into art, fashion and good food, or Alpine where you can have breakfast with real working cowboys. Both are within two hours drive from Terlingua.
Pin it for later: