Wearing a cowboy hat makes me feel like I am going to a costume party. I have worn all kinds of hats before, but cowboy hat in particular feels like a strange object on my head. Since I set out to become a true Texan, I better get used to it.
The hat wouldn't bother me if I were walking around or having a drink at a bar, but tonight I am dancing two-step. With a hat on my head I am taller than my partner which makes spinning awkward. Other than that I seem to memorize the steps well and catch the rhythm.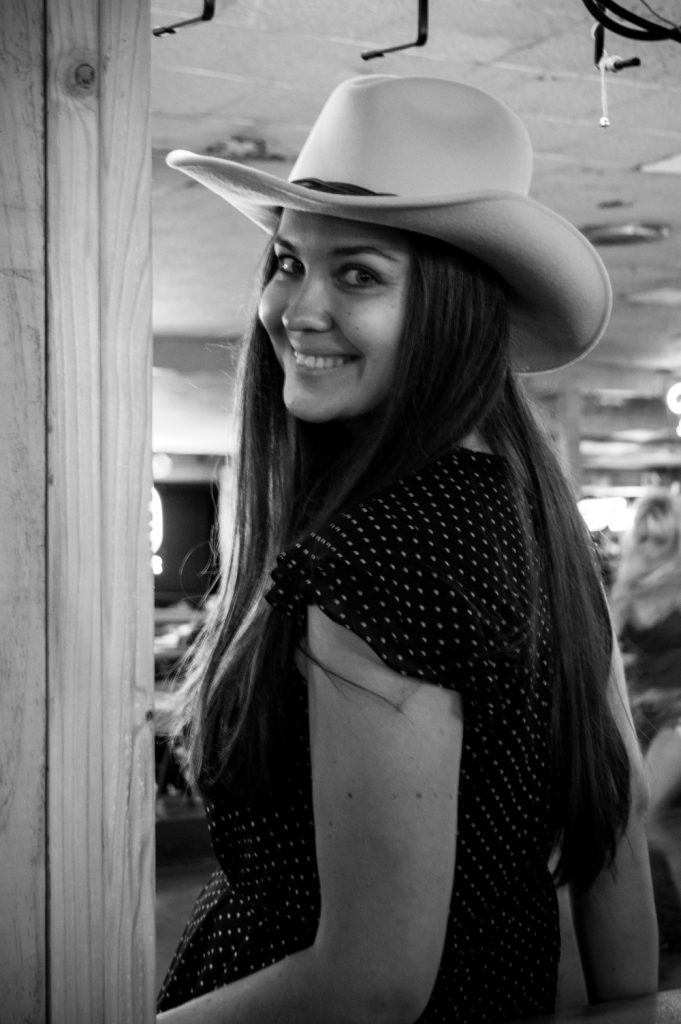 Why Did I Subject Myself to Dancing Two-Step
My decision to see, do and eat all things Texan is proving to be one of the best I've ever taken! In a nutshell, I am doing everything a true Texan should do no matter how terrifying, awkward or impossible it may seem to a Russian girl. My first challenge was to try Franklin BBQ which turned out to be one of a kind experience that included waking up at 6 AM and staying in line for 4 hours among other things.
My second challenge was to learn how to dance Texas two-step. In Austin, there's no place better than Broken Spoke for that purpose, the oldest and most famous honky tonk dance hall still in operation. On a Wednesday night I found the most country-looking dress in my wardrobe, borrowed a cowboy hat from my husband (who is not a cowboy, just happens to have a hat) and headed to the enclave of true Texan spirit in nouveau hip Austin.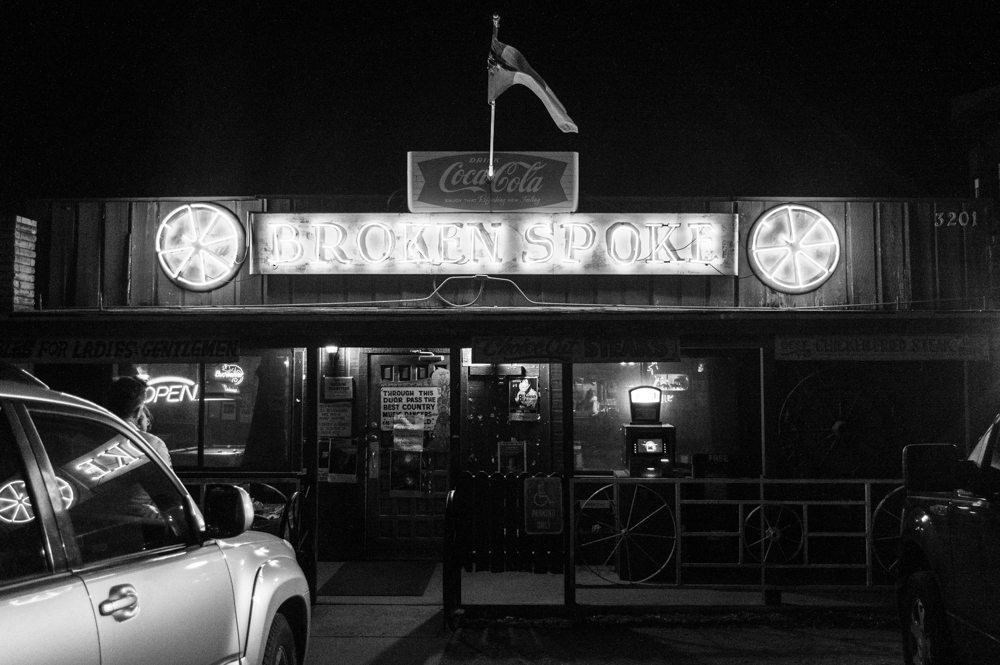 Broken Spoke, Honky Tonk Heaven
Broken Spoke is not your average dancehall, but a cultural phenomenon that has been around for over 50 years. Broken Spoke was here when South Lamar Boulevard was considered the outskirts of the city. It is still here today among the hustle and bustle of South Austin with trendy condos around.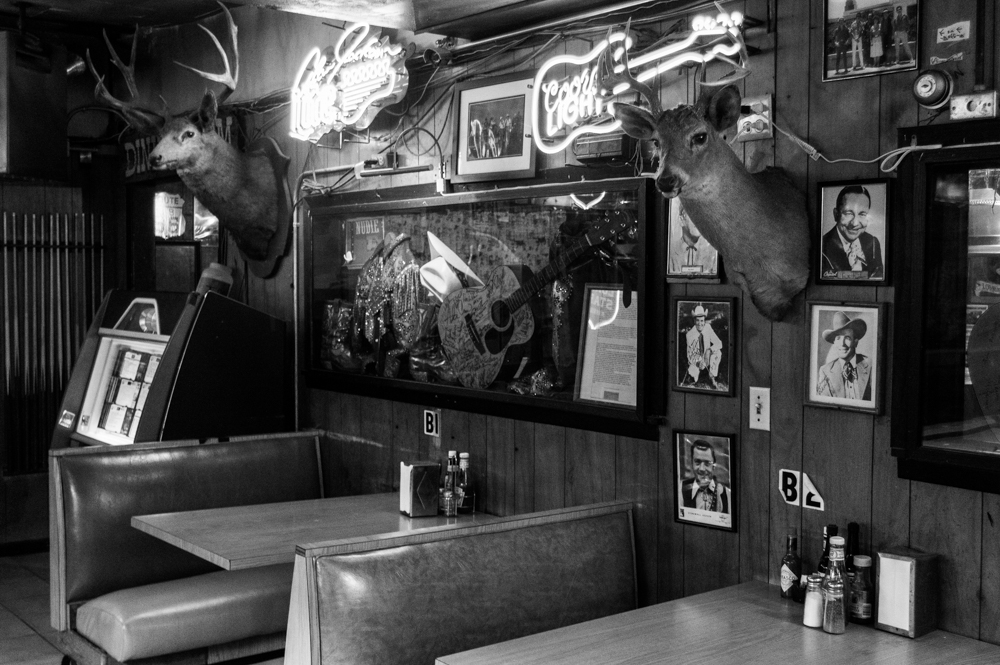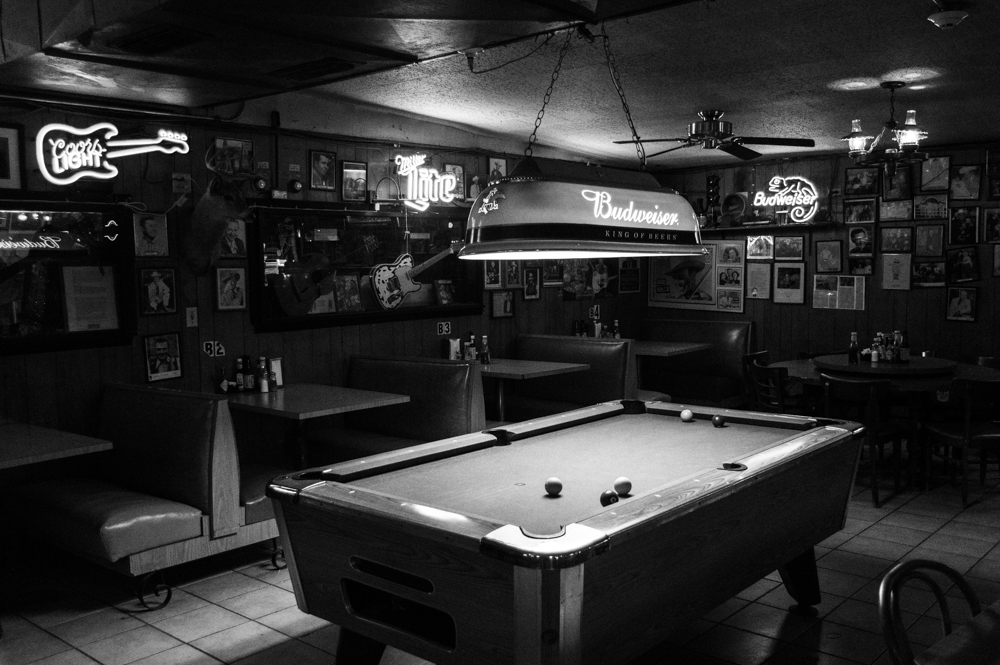 It was built in 1964 by James White who, in an interview to Grantourismo, confessed:
"We opened with two cigar boxes. We didn't even have a cash register. I knew nothing else about running a honky tonk other than that we needed to offer cheap beer — it was 25 cents a bottle. The hardest thing I would ever do was put the price up to 30 cents! For the grand opening we gave away 300 free plates of BBQ. Everyone said, "you won't last six months!" and here we are, the oldest surviving honky tonk."
According to The Austinot, James White came up with the name "Broken Spoke" while he was in Army:
"I was thinking about it being something original, something Texan. I had wagon wheels rattling around my brain, thought about this old movie 'Broken Arrow' and then it came to me. I'll get a couple wagon wheels, knock a spoke out, and put 'em on each side of the door. And that's how I got my start."
Over the years, the joint hosted many country stars including Bob Wills, Dolly Parton and Willie Nelson. While I am not good with country singers, I did spot a lot of familiar faces on the pictures with James White. Clint Eastwood, Geroge W. Bush, Claire Dance and Fergie are just some of them.
My Experience
For beginners like myself, Broken Spoke offers classes every night from Wednesday to Saturday, conducted by James White's daughter Terri. "I don't care if you're old or out of shape or butt-ugly," Terri once said to Texas Highways magazine. "If you can two-step, you'll have the ladies lined up to dance with you."
As you can imagine Terri is extremely straight-forward which made me slightly scared at first and grateful for finally meeting a person who doesn't give a damn about being politically-correct.
Wednesday night wasn't busy with only five couples at the class. The girls were standing on one side of the hall, the boys on the opposite with Terri in the middle explaining the basics. The main thing to remember: feet never part with the floor. You don't step, you glide. Quick, quick, sloooow, slooooow. I memorize the steps fairly well and feel very proud of myself until the moment when real dancing begins.
It hasn't been half an hour since the class finished and the dance floor is full of couples swirling to live music. "Please do not!!! stand on the dance floor" sign looks right at me so I retrieve to the railing on the side and patiently wait till an unsuspecting cowboy invites me to dance.
I don't have to wait long. My first dance is, surely, awkward, but sweet. My partner is over sixty years old, dressed up in a nice shirt and smelling of a good perfume. I step on his feet constantly, he tries to make me feel better by tapping the rhythm with his hand on my back and repeating "quick, quick, slow, slow", when I lose my step.
I always said that dancing is much harder on the guys who have to remember all the tricks, while a woman simply follows the lead. This time wasn't quite as easy on me since every partner seemed to be dancing his own version of two-step. At some point I tried to switch off my brain, stop counting and fully rely on music to take me to the right place. Surprisingly, it worked.
Watch me learn how to dance Texas two-step at Broken Spoke!
Second challenge is officially completed! If you have any suggestions what I should do to become a true Texan, comment below and I will do it!
Broken Spoke – 3201 S Lamar Blvd, Austin
Classes: Wednesday to Saturday at 8 PM ($8)
I feel like I have learned something not even every Texan knows how to do! Have you ever been to Broken Spoke in Austin? Can you dance two-step?
Pin it for later: