What If I said that you can have Franklin's famous fatty brisket without waiting in line for four hours, then get your hands on the juiciest pork ribs of your life from Snow's without having to wait till Saturday and drive all the way to Lexington, and afterwards try pretty much every exceptionally great BBQ in the state of Texas? Side note: all of the above doesn't include breaking space-time continuum.
Sounds like a dream of a delirious carnivore, doesn't it? The explanation is much simpler than you think. Periodically, Texas Monthly magazine releases the list of top 50 BBQ joints in Texas which is a meat-lover's Bible of sorts. The latest edition was released in May of 2017. In November, Texas Monthly organized their annual BBQ Fest bringing together 30 of the top 50 BBQ joints. As a contributing writer for the Austinot, I was one of the lucky attendees who got access to all-you-can-eat barbecue smoked by the most talented pitmasters in state.
While four thousand people were happily devouring some of the best brisket and sausage in the whole of Texas, here's what my day (and, I assume, any other blogger's day) at the Texas Monthly BBQ Fest looked like:
Arrive at the festival and get freaked out by the amount of choices and people.
Find a good strategy such as: start with the most famous BBQ restaurants like Snow's and Franklin, proceed to the rest of the top 10 list, then everything else will follow.
Run to Snow's only to find another fifty people already in line.
Realize your strategy is not as smart as you thought and get in the line.
Take a picture of a pitmaster slicing brisket with a professional camera (for the blog).
Take a picture of a pitmaster slicing brisket with a phone (for Instagram).
Take a video of a pitmaster slicing brisket (for Instagram Stories).
Try to attract attention of a pitmaster or pretty much anyone who's willing to talk to record a short interview.
Ask a few questions and understand the answers to only half of them because crowded festivals are not meant for meaningful conversations (nod and pretend you agree anyways).
Hope you'll get it later, on the recording (You won't. You won't get it).
Finally, grab a sample platter of meats and sit down at a table.
Take a picture of the platter too, because blogging is excruciatingly painful like that: you get to eat delicious food, but not until it's cold and you are salivating.
Eat the barbecue. Realize what being in heaven feels like.
Put the leftovers in a box because it's impossible to eat your own weight in BBQ in under four hours and you hate to throw out food. Feel like a complete idiot with your box of leftovers.
Repeat steps 3 to 14 at another 29 BBQ stalls.
Do I wish I had more time to sit on the grass, listen to music, and eat my brisket hot like normal people do? Of course. But that means I wouldn't ask legendary Tootsie Tomanetz, the pitmaster of Snow's, how it feels to be the best of the best in Texas. I wouldn't talk to dozens of other talented people from all over the state who prepare the food I love so much. And I wouldn't take all these mouthwatering pictures to finally show my friends around the world why I keep obsessively talking about Texas BBQ.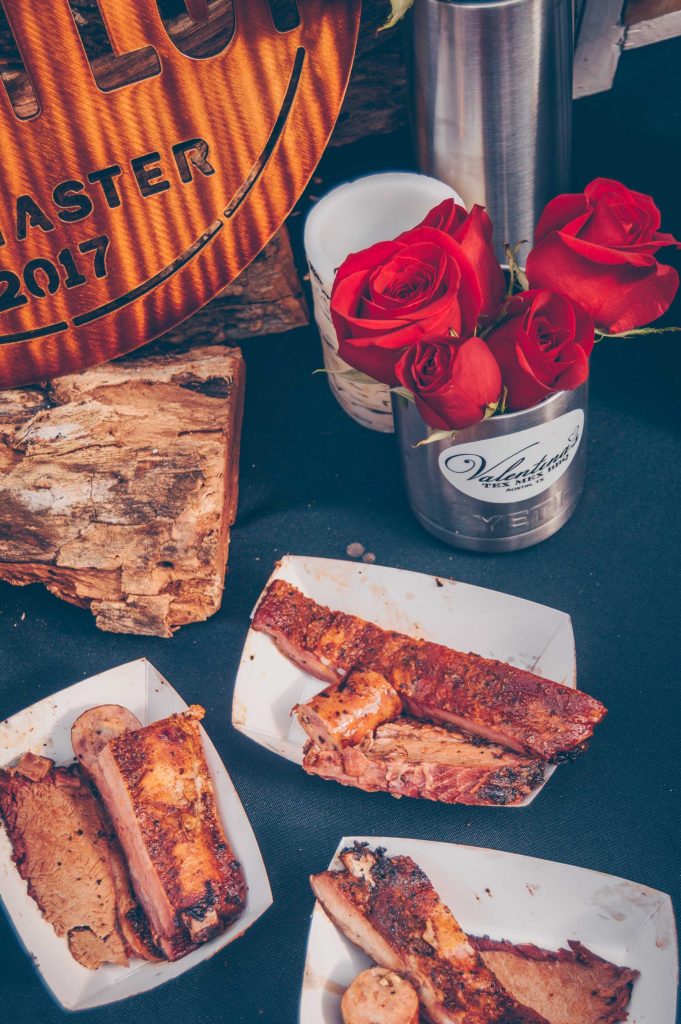 Texas Monthly BBQ Fest is an annual event. If these pictures truly made you wish you were there, plan your visit in 2018. Because let's be honest, if you haven't had Texas BBQ, have you even had BBQ?
Pin for later: