This is what I call "only in Russia" experience. Right in Moscow city center, on Tverskaya street, you can find one of the most stunning pieces of architecture and a beautiful example of neo-baroque style that literally makes your jaw drop. And what is it you ask? A palace? A cathedral? A library, maybe? Nope! Eliseevsky in Moscow is a supermarket! Just your regular Russian supermarket.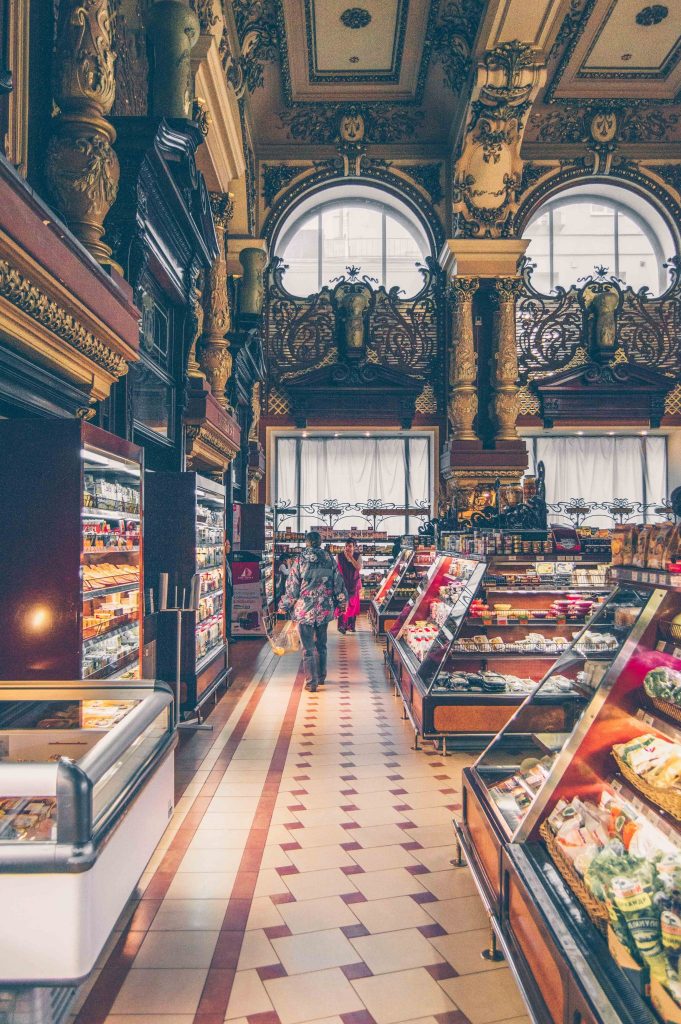 Ok, I am exaggerating here, it's not a regular supermarket. Eliseevsky is unique and many people who visit Moscow consider it a point of interest. At the same time, many other people who live nearby consider it a good place to get groceries. I have seen both types in the supermarket: those (like me) with cameras, scared to touch anything; and others stacking up their trolleys with heaps of goods. Shopping here will definitely cost you a fortune, but hey! so will living in the heart of Russian capital, on Tverskaya street.
Eliseevsky: From Palace to Grocery Store
Eliseevsky store is more than 100 years old and boasts a rich history. Long before the store was built here, the building served as a house for Ekaterina Kozitskaya, the wife of Grigoriy Kozitskiy who was the State Secretary of Ekaterina II.
The building was inherited by Zinaida Volkonskaya who is said to have had great literary talents and a wonderful voice. She turned the palace into a true temple of arts. Her literary salons were visited by the best artists and writers of the time like A. Pushkin and I. Turgenev.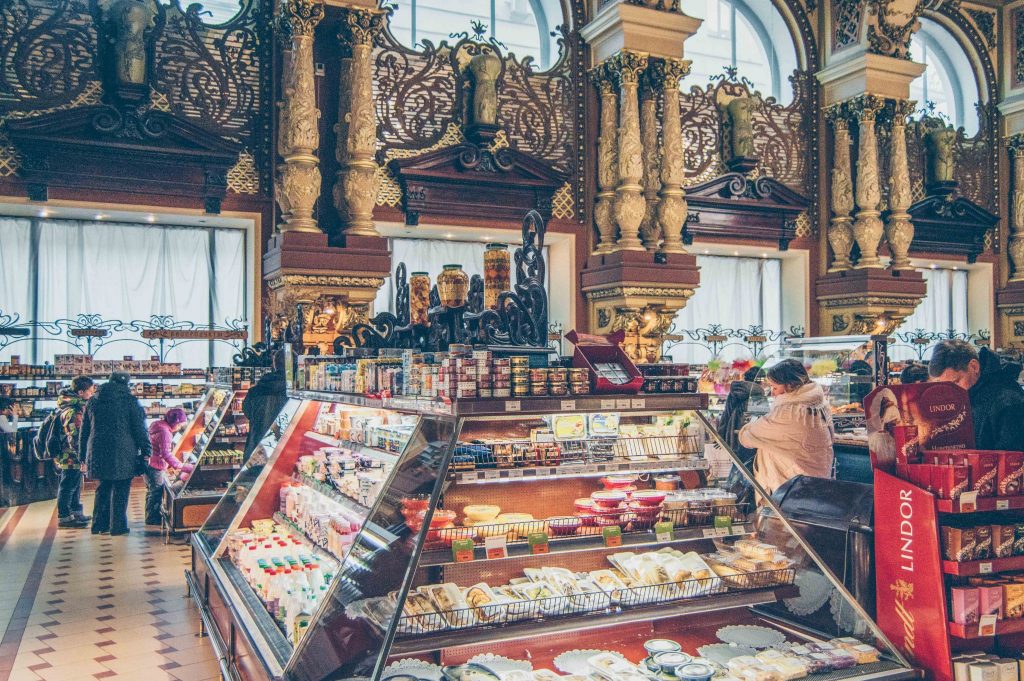 In 1898 the building was bought by tradesman Grigoriy Eliseev from Saint Petersburg. The former house of E. Kozitskaya was fully renovated by architect Havriil Baranovskiy who united the ground and the first floors which resulted in very high ceilings. During renovations scaffolding was attached to the building causing a lot of rumors about what is going to be inside.
Eliseevsky store was opened in 1901 and named after its owner. By that time Eliseev had already owned the biggest store in Russia on Nevskiy avenue in Saint Petersburg. Having visited Eliseevskiy in Saint Petersburg I can assure you it is just as grand and impressive. During Soviet era the store was renamed "Gastronome №1" but the name didn't stick and people continued to refer to it by the former name "Eliseevsky".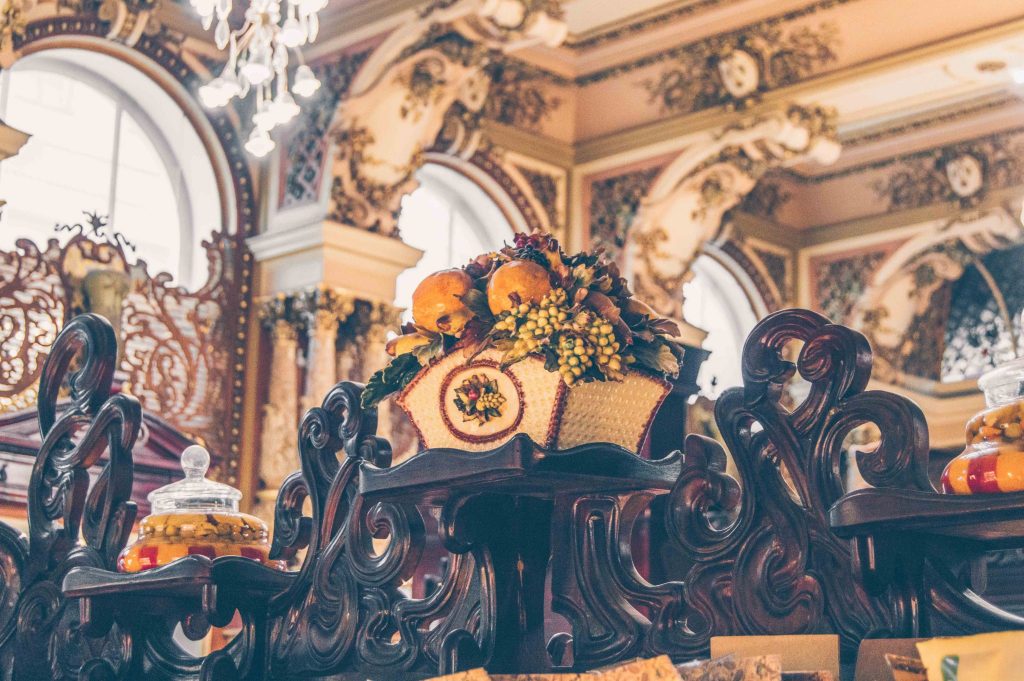 Buy Anything Your Soul Might Wish For at Eliseevsky Store
In Russia, we say "anything your soul might wish for" to express how abundant your choices are. The assortment of goods has always been mind-blowing at Eliseevsky, ranging from imported wine to cheese to exotic fruits.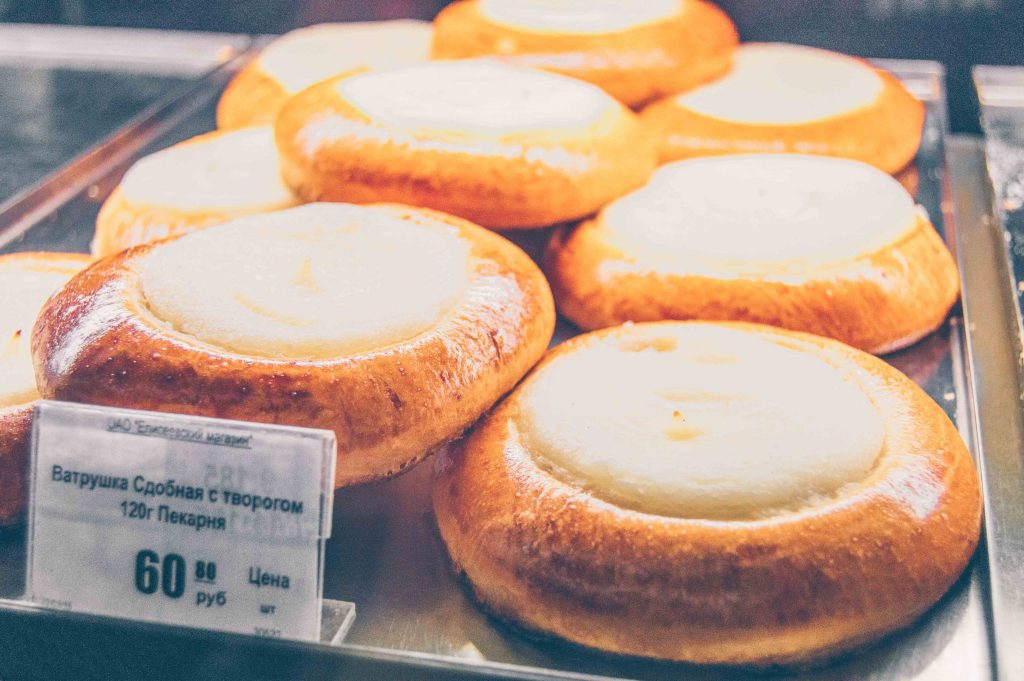 One of the innovations was selling house-made pastries and petit fours that gentlemen would buy for ladies when passing by the store. Today, you can still purchase traditional Russian pastries like vatrushka, a pastry with cottage cheese in the middle…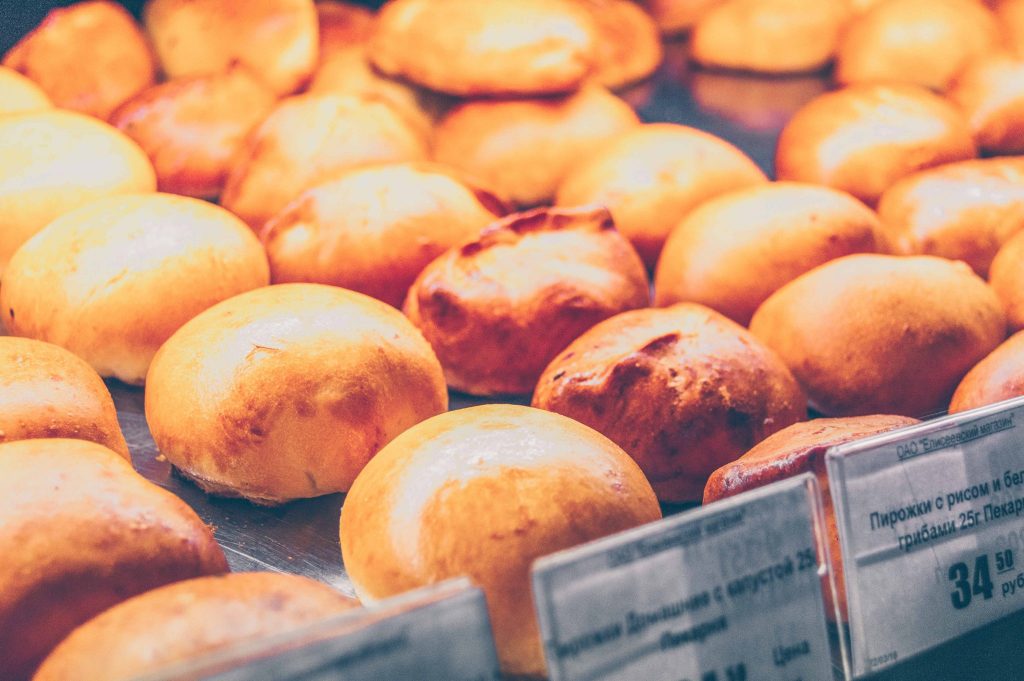 pirozhok, a patty with a filling inside…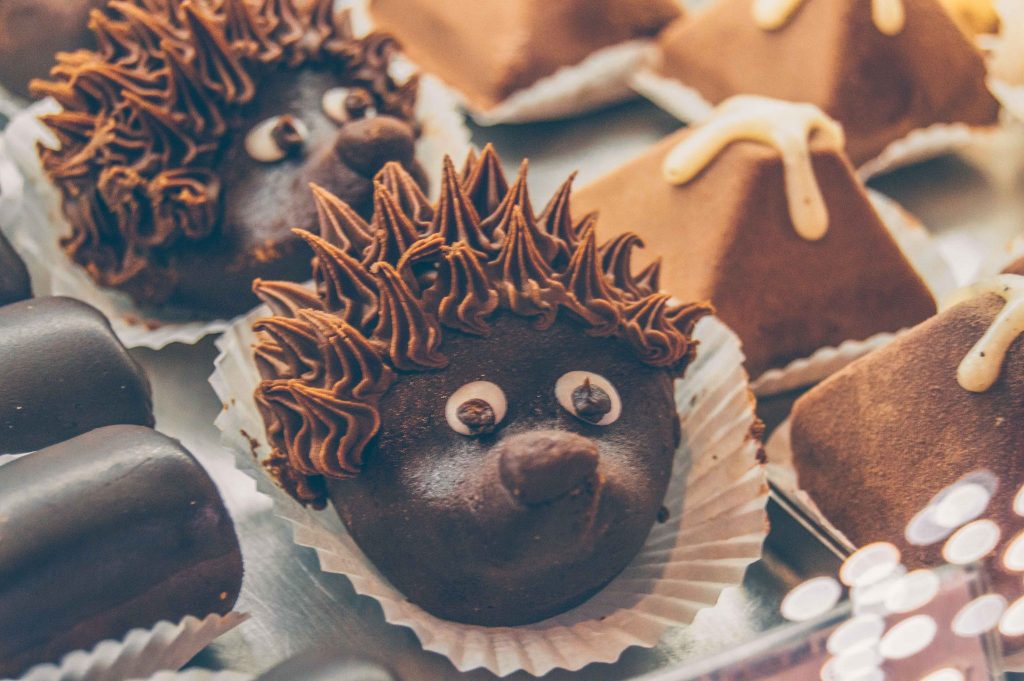 … or kartoshka, a Soviet pastry made of crumbled cookies, butter, and cocoa powder. Kartoshka means potato in Russian and that's what this pastry usually looks like. But sometimes a chef gets creative and makes a hedgehog instead. Delicacies like red and black caviar are also common in Eliseevsky.
In 2003 close to $3 million was spent to do renovations since the deco had deteriorated over time. The interiors were reconstructed using the original blueprints and the store that used to sell goods from behind the counter was turned into supermarket.
Eliseevsky is conveniently located in the heart of Moscow and is open 24/7 which makes it easy to visit along with other attractions like Red Square. After walking around in awe, oohing and aahing, grab a box of candies or a freshly made pirozhok so you can brag about shopping in Eliseevsky store in Moscow.
Eliseevsky store – 14, Tverskaya St.
Pin for later: