The biggest pain of living in Sri Lanka back in 2010 — apart from ants occasionally swimming in my tea and men screaming obscenities to me in the street — was lack of good coffee. And although nine years later ants still find their way into anything remotely sweet in the kitchen and strange men still don't miss a chance to say "hey, baby" and "I love you" when I am passing by, I am happy to report that there are some great coffee shops in Colombo that serve a satisfying cup of coffee. One step at a time, people. One step at a time.
Colombo never had a shortage of cafes, the problem was always with the quality of coffee served. One could find an ok cup of coffee that was good enough to deliver caffeine into one's system. One couldn't find a truly enjoyable cup. Especially, when it came to local beans. 
Did you know that before Sri Lanka was known for its tea, it was one of the biggest exporters of coffee, alongside Brazil? I learned it five years into living on the island and was beyond shocked. How can a country go from being in top three coffee exporters in the world to drinking a muddy tasteless liquid that is Harischandra? Harischandra, if you are new to Sri Lanka, is a popular local coffee brand that was named "coffee" by some kind of unfortunate mistake. So that was 2010.
In 2019, however, the situation is changing drastically. Following the worldwide trend of treating coffee as an artisan product and not just commodity, a handful of cafes in Colombo is taking an artistic approach to making coffee. Some use locally sourced beans, others import the best quality coffee from all over the world, but of one thing you can be sure – no matter which place you choose, these Colombo coffee shops  make a mean cup of coffee. 
Kopi Kade
Hands down, the absolute best cup of coffee in Colombo right now which should come as no surprise given that Nim, the creator of Kopi Kade, spent years working as barista in Melbourne and perfecting his skills. 
On most of the days, Nim is behind the bar counter making every cup of coffee himself. And it's truly a pleasure to watch him work his magic with precision of a scientist. 
Kopi Kade translates to "coffee shop" from Sinhalese, the official language of Sri Lanka, but this place is so much more. Come here for a perfect cup of coffee, stay for their creative twist on traditional Sri Lankan cuisine. Their small plates, or Sri Lankan tapas, are meant to be shared. 
Kopi Kade — 15/3 Stratford Ave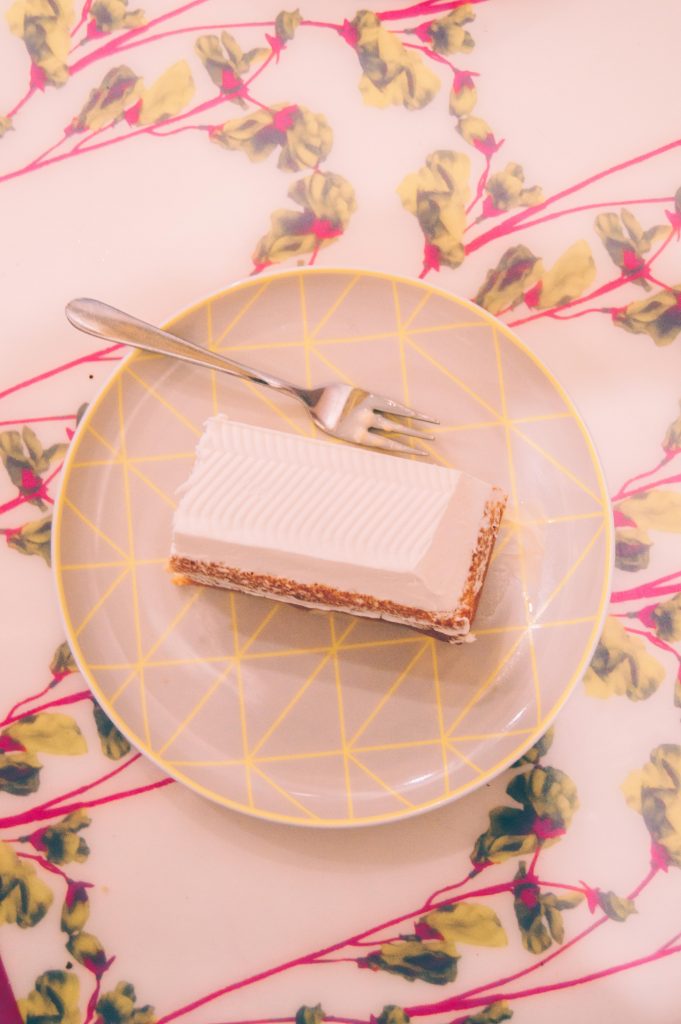 Butter Boutique
Ask any local for a place to get your cake fix and chances are you'll be pointed to Butter Boutique. Started in 2009 by Rukshi Nethicumara, Butter Boutique grew from a home-based baking business to a stall at farmers' market to two brick and mortar locations in Colombo with a devoted fan base. 
Unlike many cake shops that regard coffee as an addition to their sweets-focused menu, Butter Boutique serves the kind of coffee that is reason enough to stop by even if you don't have a sweet tooth. 
What kind of beans do you use?
The beans we use are a blend: 40% from Brazil, 20% from Ethiopia, 20% from Guatemala, 10% from India and 10% from Timor. It is made for us by Niccolo Coffee Melbourne. It's a medium roast, wash-processed coffee.
How did you learn to prepare coffee?
I learnt to make coffee when Davide Drummond from Niccolo Coffee first came down [to Sri Lanka] from Melbourne in 2015 to train us to make a perfect cup! He came to install the La Marzocco [coffee machine] and to train us since we were starting up with Niccolo.
What makes coffee at Butter Boutique unique?
I make sure my baristas get the best training. Davide is flown down once a year to make sure my baristas are always up to mark. Our coffee is air flown, so it gets to us a couple of days after roasting to make sure we get the freshest cup.
What coffee should one try at Butter Boutique?
If you are a coffee lover and prefer strong coffee I suggest that you try the Magic. Steamed milk is poured over a double ristretto and served in a smaller 160ml cup giving it the optimum coffee-to-milk ratio. It's a double shot flat white. Also, our latte is amazing.
Butter Boutique — 70 Rosmead Pl. and 48C, Park Street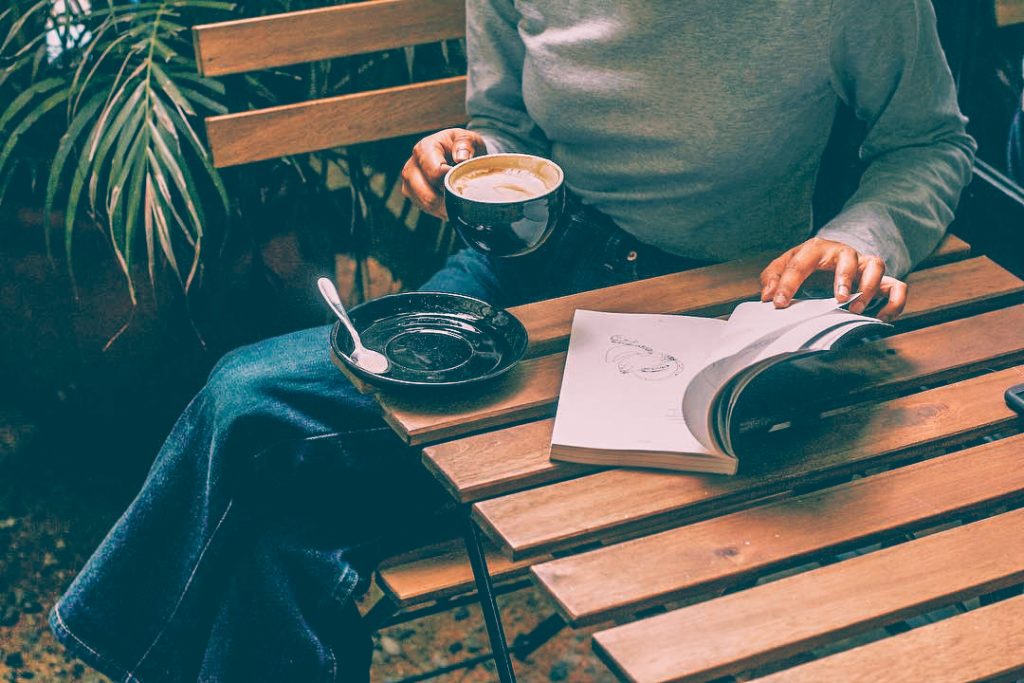 Plus Nine Four
Plus Nine Four is tucked away in a former house-turned-office-turned-cafe on a small Colombo backstreet. It is my personal favorite space to hang out and have a cup of coffee because of their beautiful open space concept and shady garden. 
The coffee shop was created by a mother-daughter duo who, a few years earlier, had opened the popular Cafe Kumbuk in Colombo. I wrote the story of Shana Dandeniya and her mother and how they came up with the concept for both their cafes in this post. 
What kind of beans do you use?
We use Soul Coffee, locally sourced coffee beans in medium and dark roast.
How did you learn to prepare coffee?
Our friends at Soul Coffee are the ones who have taught our guys and girls at the cafes how to make coffee. Through much practice they have gotten really good at it.
What makes coffee at Plus Nine Four unique?
A lot of coffee shops are pouring imported coffees but we have chosen and made a commitment to go local in everything we do. Our coffees are poured with a lot of love and although at times the latte art may not be perfect, the taste itself is something a lot of people are fond of. We serve our coffees with a piece of kiri toffee which is a nice Lankan touch.
What coffee should one try at Plus Nine Four?
Try the Chemex slow drip coffee. Our mochas are very popular and, of course, our iced coffee made using artisan ice cream!
Plus Nine Four — 35 D. S. Fonseka Rd
Kiku Colombo
Kiku is the newest edition to Colombo dining scene. Opened as a sister-brand of the popular in Colombo Shirohana Flowers boutiques, Kiku is inspired by Japanese culture, both in the design of the space and the menu. 
As the managing director of Kiku explained, "Kiku started out as an idea for a 'creative workshop' studio that would host artistic DIY & floral arranging classes in a beautiful minimal space. There was also a desire to provide a space for educational events and private functions. As time went on, however, it evolved into a concept cafe designed for those who appreciate their surroundings and are interested in a fusion inspired menu."
What kind of beans do you use? We work with Temple Grounds Coffee.
What makes coffee at Kiku unique? We have one of the best coffee machines in town — a La Marzocco.
What coffee should one try at Kiku?
Our beverage menu is pretty minimalistic and we try to keep the flavors subtle and not overpowering. We have classic coffees and KIKU coffees. The tea we use is sourced from a farm outside of Kyoto, whereas the coffee comes from South America and is roasted here in Colombo, by Temple Grounds. We would recommend the flat white and the dirty matcha latte.
Kiku Colombo — 32, A1 Dickmans Rd
Whight and Co
Whight and Co is another coffee shop in Colombo where locally grown beans are used. In fact, it's an end-to-end process. At Whight and Co, they grow their own coffee in the hill country of Sri Lanka, roast the beans on the premises of the coffee shop, and make your cup of coffee using one of the best machines out there — La Marzocco.
According to the company's story, the coffee shrubs they cultivate are direct descendants of the coffee that was grown in Ceylon during the peak of coffee production in the 1840's. The man behind Whight and Co, James Whight, moved to Sri Lanka from Melbourne and has been living on the island for the past 20 years. 
Whight and Co — 24 Marine Drive
True, Colombo is not at the point where you can walk into any coffee shop and expect a good cup of coffee yet. But I promise you won't be disappointed if you make an effort to visit one of these five cafes. And if you do, let me know how you liked it!
What are your favorite coffee shops in Colombo?
Pin for later: