Every picture and every mention of Savannah prior to the trip made my expectations raise higher and higher until it seemed impossible for any real city to reach them. It sounded so good, it looked even better, and everybody who talked about it, talked about Savannah with nostalgia imprinted in their eyes like if they were talking about a love affair from the past.
Savannah exceeded my expectations. When I think how to describe its magic I am scared to convert my feelings into words because no words are enough. Well, my words are not enough.
So I chose an easy road. I will show Savannah to you, but I will let somebody else describe it. Somebody who can do it so much better than me. Who already did it in his haunting and gripping nonfiction novel "Midnight in the garden of good and evil". John Berendt showed me this city through his book before I laid eyes on Savannah.
Below are my pictures of Savannah, Georgia, accompanied by quotes about Savannah from his incredible book. I hope you will fall in love with the city as much as I did.
"… Savannah is utterly impervious to outside influence. Not that people haven't tried to influence us! Good Lord, they try all the time. People come here from all over the country and fall in love with Savannah. Then they move here and pretty soon they're telling us how much more lively and prosperous Savannah could be if we only knew what we had and how to take advantage of it. I call these people 'Gucci carpetbaggers.' They can be rather insistent, you know. Even rude. We smile pleasantly and we nod, but we don't budge an inch… It's not that we're trying to be difficult. We just happen to like things exactly the way they are!"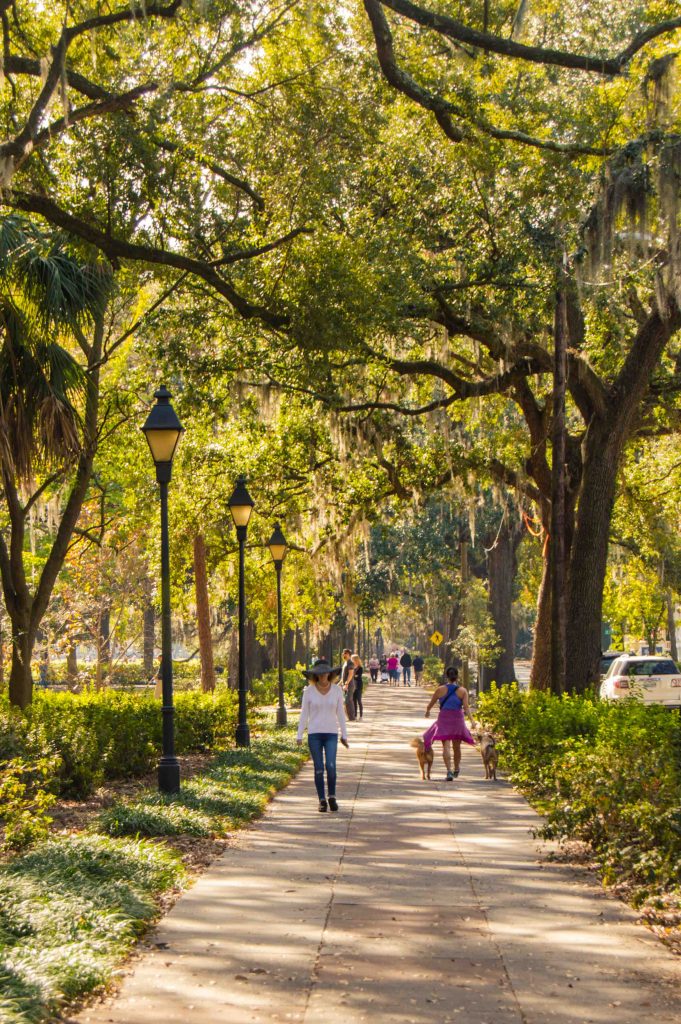 "We may be standoffish," she said, "but we're not hostile. We're famously hospitable, in fact, even by southern standards. Savannah's called the 'Hostess City of the South,' you know. That's because we've always been a party town. We love company. We always have."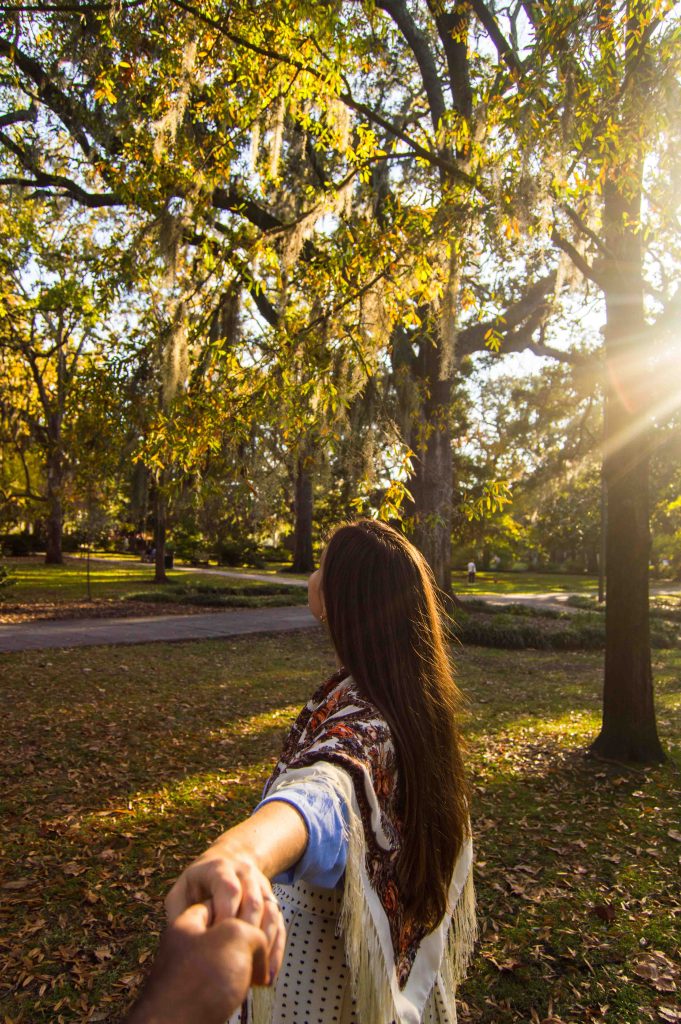 "We're not at all like the rest of Georgia. We have a saying: If you go to Atlanta, the first question people ask you is, 'What's your business?' In Macon they ask, 'Where do you go to church?' In Augusta they ask your grandmother's maiden name. But in Savannah the first question people ask you is 'What would you like to drink?'"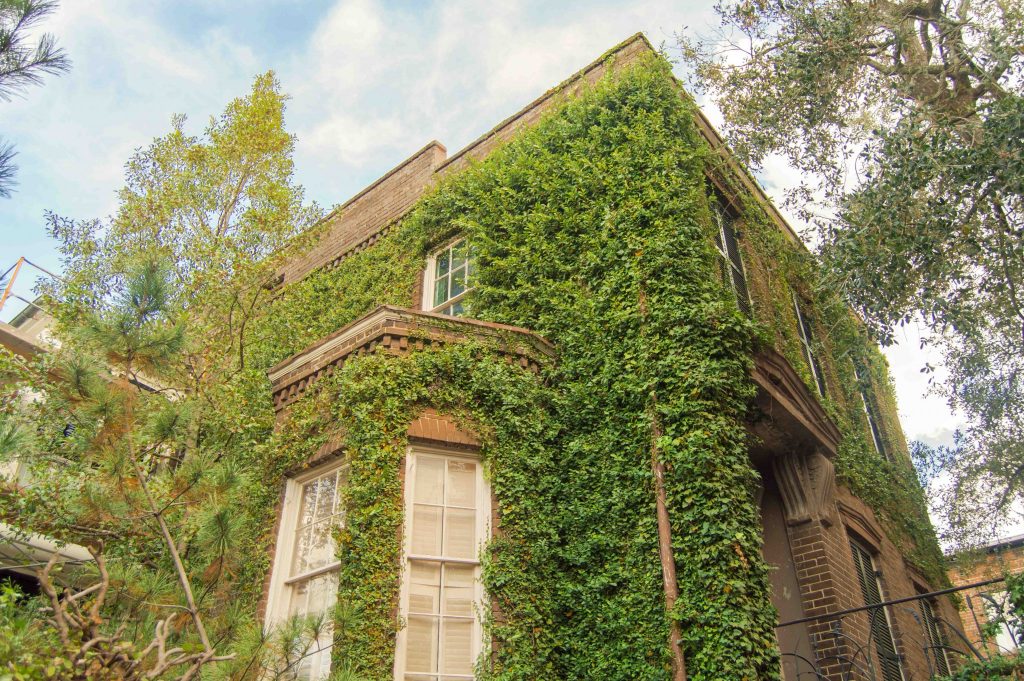 "Savannah's a peculiar place, but if you just listen to your Cousin Joe you'll get along fine. You need to know about a few basic rules though. "Rule number one: Always stick around for one more drink. That's when things happen. That's when you find out everything you want to know."
"Rule number two: Never go south of Gaston Street. A true Savannahian is a NOG. NOG means 'north of Gaston.' We stay in the old part of town. We don't do the Mall. We don't do the southside unless we're invited to a party for rich people out at The Landings. Everything south of Gaston Street is North Jacksonville to us, and ordinarily we leave it alone."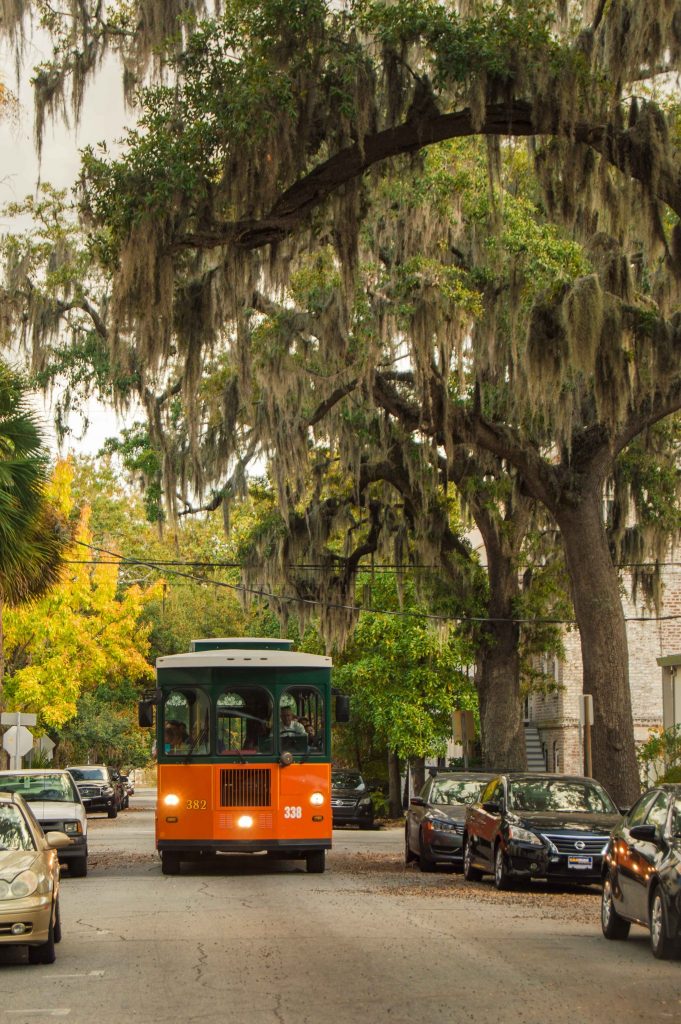 "Rule number three: Observe the high holidays—Saint Patrick's Day and the day of the Georgia-Florida football game. Savannah has the third-biggest Saint Patrick's Day parade in America. People come from all over the South to see it."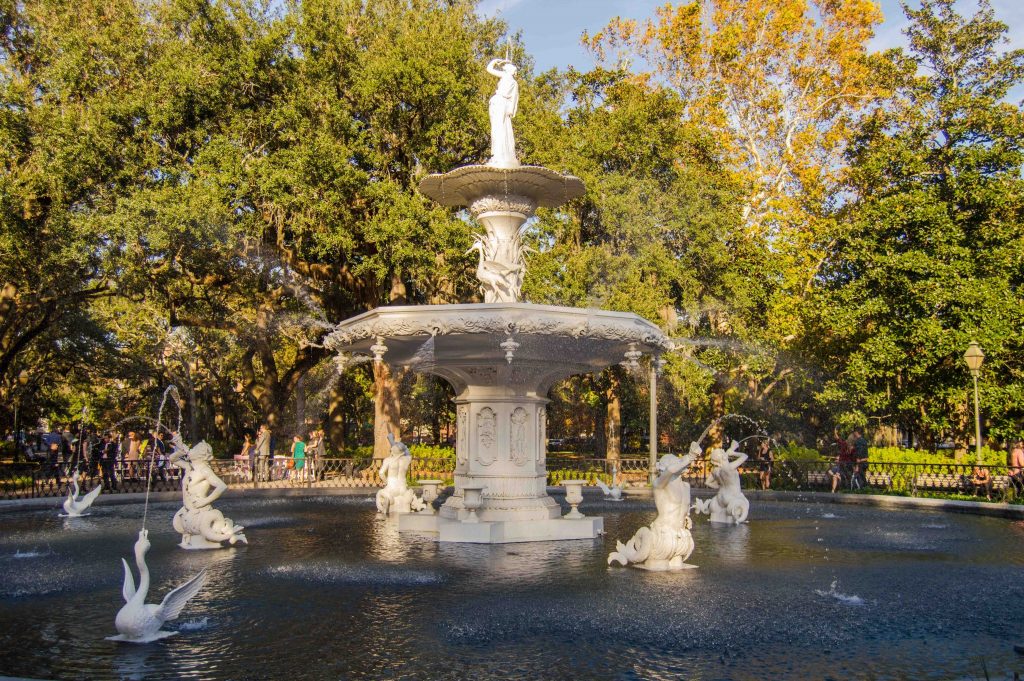 "But actually," she said, "the whole of Savannah is an oasis. We are isolated. Gloriously isolated! We're a little enclave on the coast – off by ourselves, surrounded by nothing but marches and piney woods."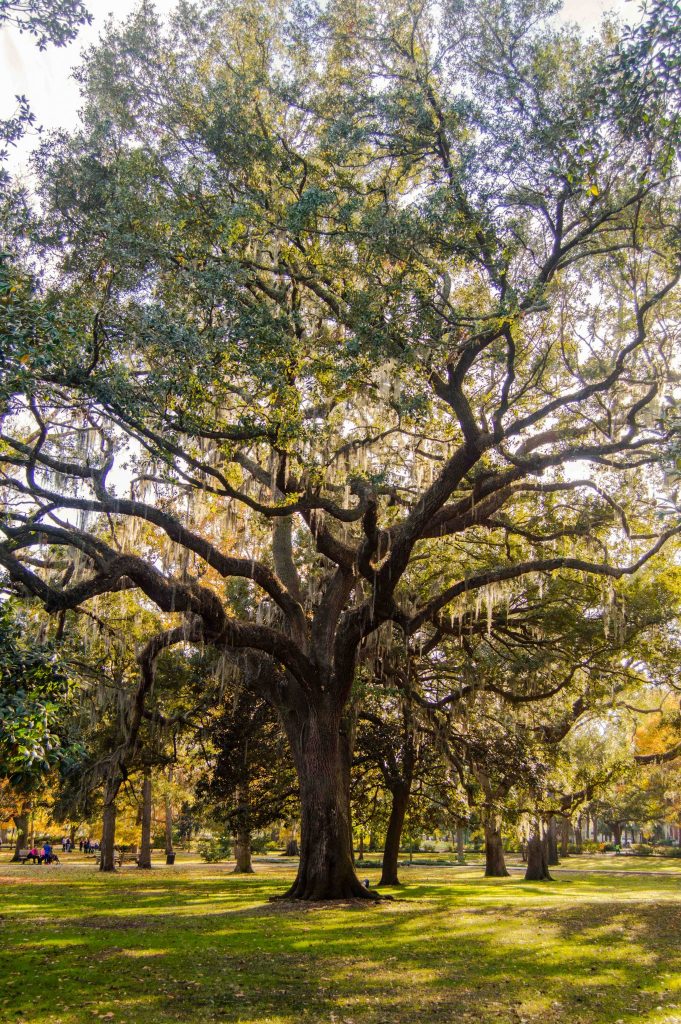 "Historic preservation used to be an elitist hobby, something rich dilettantes dabbled in. But we've turned it into a grass-roots operation. In the process we created a $200 million tourist industry and brought people back downtown to live. Not bad, huh?.. It ain't braggin' if y'really done it."
'Its hushed and somnolent streets became my streets of choice. I stayed put, just as Savannahians did. Savannahians often talked about other places, as if they traveled a lot, but usually it was just talk. Savannahians liked to talk about Charleston most of all, especially in the presence of a newcomer. They would compare the two cities endlessly. Savannah was the Hostess City; Charleston was the Holy City (because it had a lot of churches). Savannah's streetscape was superior to Charleston's, but Charleston had finer interiors. Savannah was thoroughly English in style and temperament; Charleston had French and Spanish influences as well as English. Savannah preferred hunting, fishing, and going to parties over intellectual pursuits; in Charleston it was the other way around. Savannah was attractive to tourists; Charleston was overrun by them. On and on. In the minds of most Americans, Savannah and Charleston were sister cities. If so, the sisters were barely on speaking terms. Savannahians rarely went to Charleston, even though it was less than two hours away by car. But then Savannahians rarely went anywhere at all. They could not be bothered. They were content to remain in their isolated city under self-imposed house arrest."
"For me, Savannah's resistance to change was its saving grace. The city looked inward, sealed off from the noises and distractions of the world at large. It grew inward, too, and in such a way that its people flourished like hothouse plants tended by an indulgent gardener. The ordinary became extraordinary. Eccentrics thrived. Every nuance and quirk of personality achieved greater brilliance in that lush enclosure than would have been possible anywhere else in the world."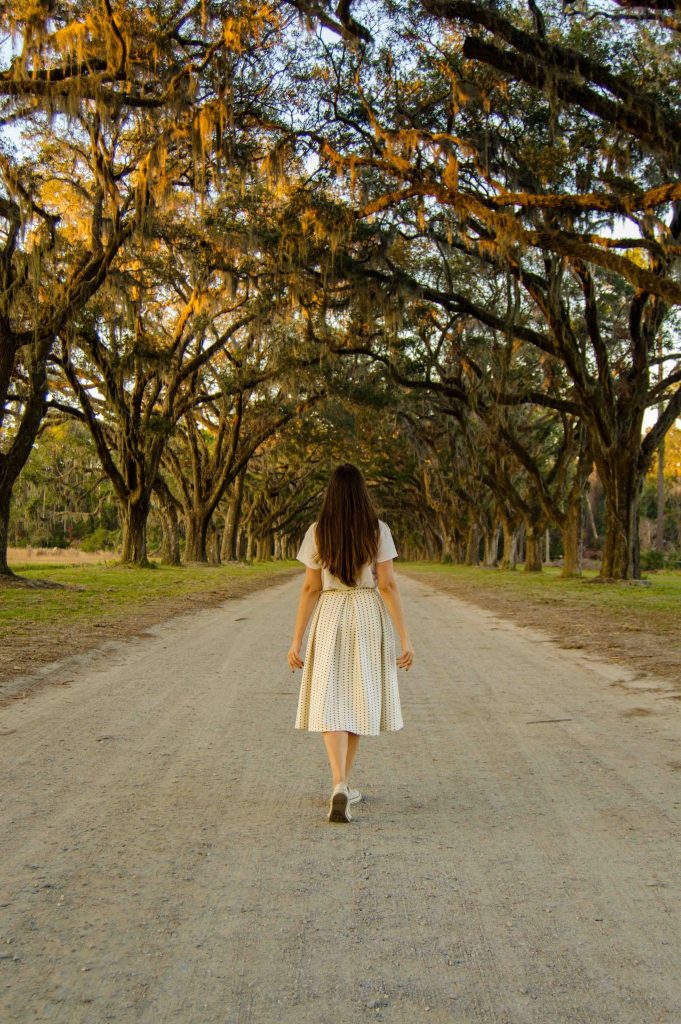 I hope these pictures and quotes about Savannah inspired you to plan a trip to the hostess city of the South! And if you are anything like me and love to travel for food, check out my guide to foodie souvenirs you should bring from Savannah!
Have you read "Midnight in the Garden of Good and Evil" by John Berendt? Do you know other quotes about Savannah, GA? Let me know in comments!
Pin it for later: