Let me start by saying that I had no idea there is such a thing as the official dessert of the state. Let me also further embarrass myself by saying it took me just a little over a year to try the official dessert of Massachusetts, although I live mere 50 miles away from Boston and have been there multiple times. Boston cream pie was proclaimed the official state dessert in 1996.
You can find Boston cream pie in many bakeries and restaurants around the country, but does it get any better than trying it in the place where it was invented? The pie is a culinary creation of Boston's Parker House, now widely known as Omni Parker House. According to their website,
"the recipe was originally called the Parker House "Chocolate Cream Pie", and was created and served at Parker's Restaurant from the opening of the hotel in October 1856".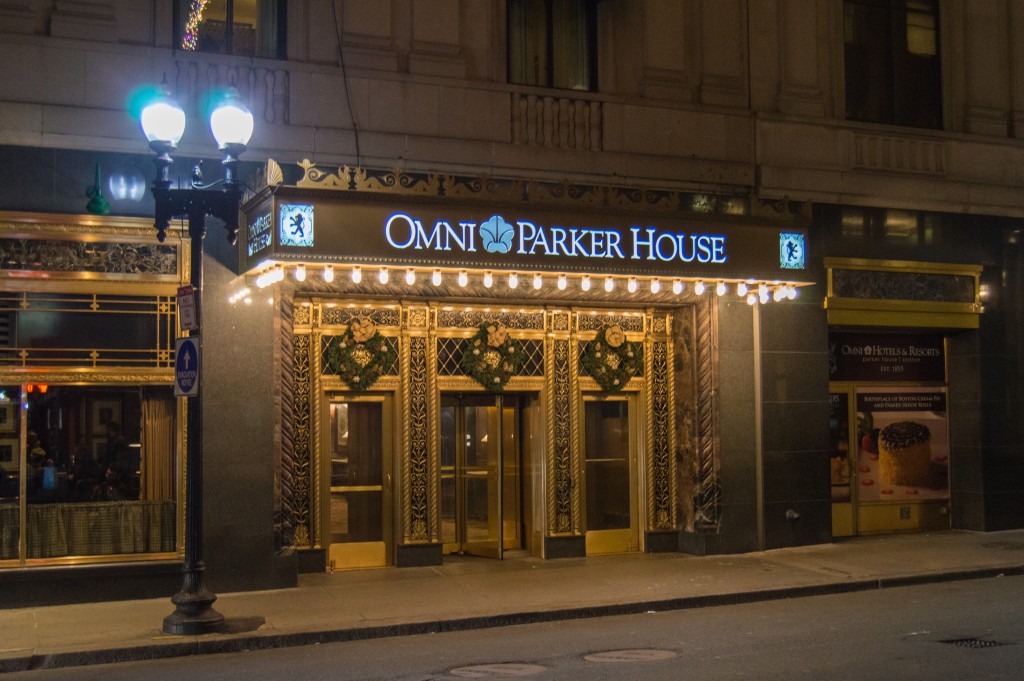 Many reviews online say it is not the best cream pie in Boston and it's too expensive at $8.56 a piece. But my first ever Boston cream pie had to be the original one. That would set a bar for all the other versions. That would be my reference in the world of pies that are not really pies, but cakes. For that's what it is.
The Kind of Pie That Is Actually a Cake
Boston cream pie is a cake made of two layers of sponge, filled with rum infused custard cream and topped with chocolate ganache frosting. Why is it called pie then? As Yankee Magazine points out,
"at that time, pie and cake tins were often considered interchangeable, as were the words themselves. This lax approach to labeling is likely why Sanzian's French-inspired concoction débuted as "Chocolate Cream Pie" in 1856, and why subsequent versions continued to be called pies rather than cakes".
But there's still more to its unique history. The use of chocolate icing on top was revolutionary.
"When the Parker House opened, chocolate was mainly consumed at home as a beverage or in puddings. So the Parker House cake might have become well known for its rather innovative use of chocolate".
Can you believe that before this timeless dessert was invented the words "cake" and "chocolate" didn't belong together? Can you imagine a world without chocolate frosted cake? What a sad world that would be!
Eat Cake and Be Married!
Today individual sized pies are still served in Parker's Restaurant. The hotel states that it is in this restaurant at the table 40 that John F. Kennedy proposed to Jackie Bouvier. You can request the table for dinner if you are planning a romantic getaway in Boston. The hotel is gorgeous and worth a visit just to marvel at the beautiful architecture. Although, there is also Martin's Tavern of Georgetown that claims the proposal happened in their booth 3. Where is the truth?
If you don't have time, drop by a gift shop called Morsel's inside the hotel. They have coffee and a variety of desserts, including Boston cream pie. I chose this option since a dinner at Parker's Restaurant costs a pretty penny. I grabbed this baby to go and enjoyed it in a nearby coffee shop. It's a genuinely good cake: moist sponge, not overly sweet cream and delicious chocolate ganache. Almond flakes add a beautiful nutty note to it. A good old classic that you can rely on, but it won't blow your mind away.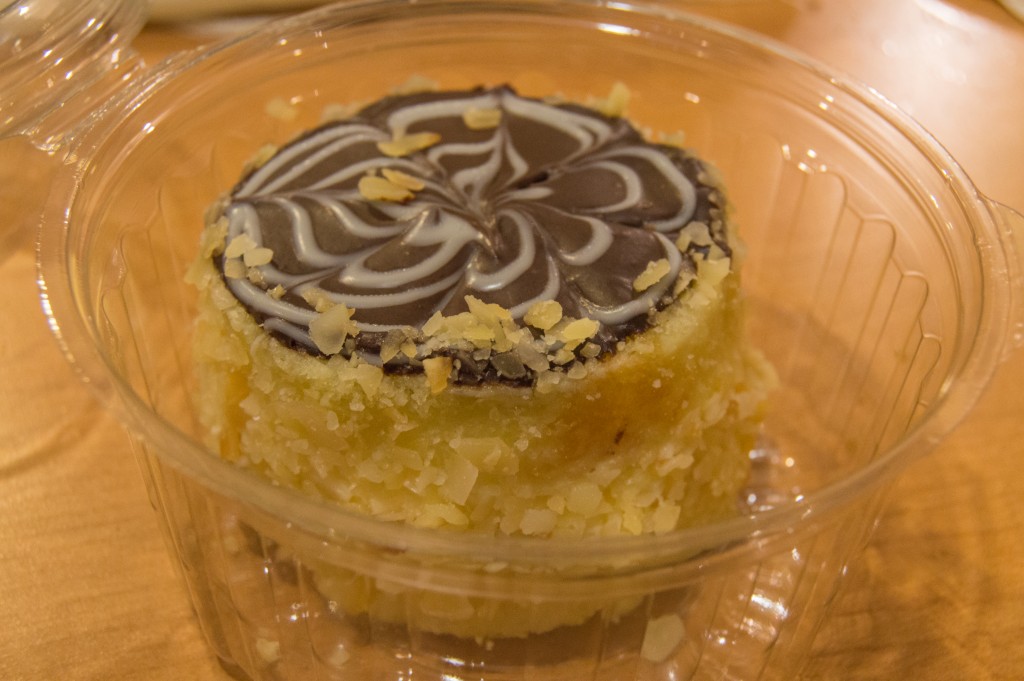 I was a bit underwhelmed at the first bite, but after giving it some thought I realized: maybe this pie isn't supposed to blow your mind away? Since when has a piece of good cake stopped being enough? This is the traditional recipe; this is how the pie used to be made 160 years ago; it's delicious. What else can you ask from it? So I say when in Boston, definitely head down to this historic site and have a bite of the legendary dessert!
Address: 60, School St, Boston, MA 02108
Morsel's gift shop (Hours: Mon – Fri: 6.30 am – 10.00 pm, Sat – Sun: 7.00 am – 10.00 pm)
Or you can try and create history in your own home. The recipe of Boston Cream Pie was kept a secret until 1933 when Franklin Delano Roosevelt requested it for a state dinner. Now you can easily find it in Internet. Below is the recipe as it is published on the Omni Parker House website.
Pin for later:
[yumprint-recipe id='5′]