Sri Lanka food tour is focused on diverse and delicious cuisine of the island that will allow you to try everything from traditional rice and curry to Tamil specialties to the famous giant crab as well to see how the food is prepared, visit a fish market and tea plantations, enjoy high tea with incredible views at a hotel designed by Geoffrey Bawa and so much more!
When: the next available dates are
1st of March – 11th of March 2019
22nd of June to 2nd of July 2019
How long: 11 days, 10 nights
The areas you'll visit: Negombo, Dambulla, Sigiriya, Kandy, Nuwara Eliya, Galle, Colombo
Price: $2460
What's included: hotel stays for 10 nights, private transport for the entire duration of the trip, admission to all attractions, majority of meals (except for 2 lunches and 3 dinners).
What's not included: airfare, visa fee, travel insurance, 5 meals.
Before I get into details of this tour, let me say that this right here is my heart and soul. This food tour is a love letter to the country I consider my second home — Sri Lanka. Having lived on the island for the past eight years on and off, I am eager to share my knowledge, my beloved little streets (sometimes rundown and unpaved) and the most delicious eats with you. Hence the name of my food tour — Streets and Eats of Sri Lanka.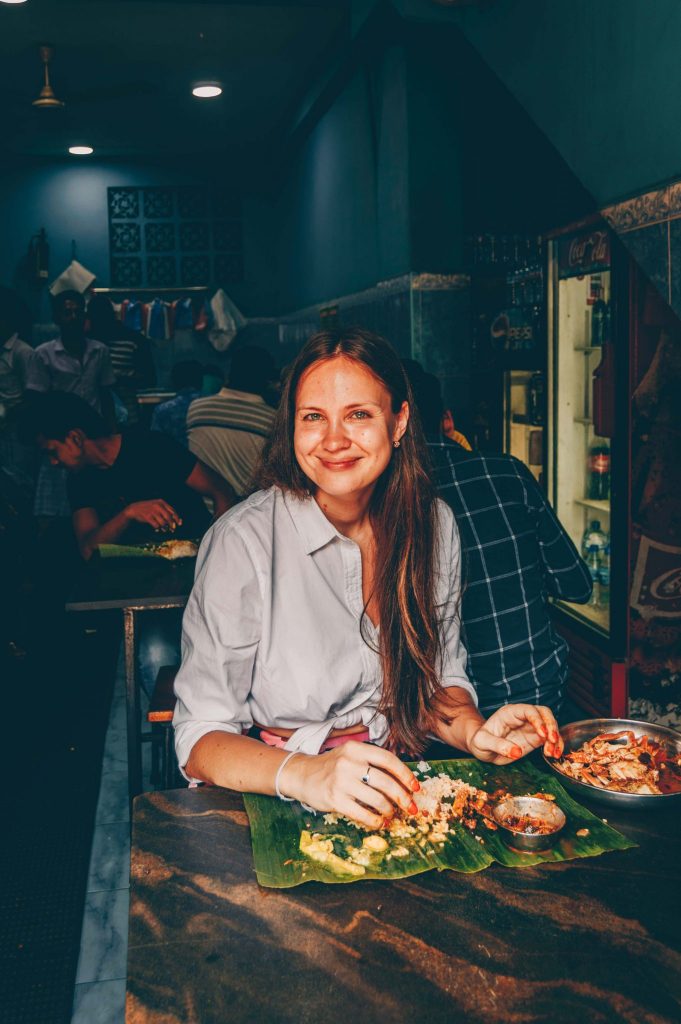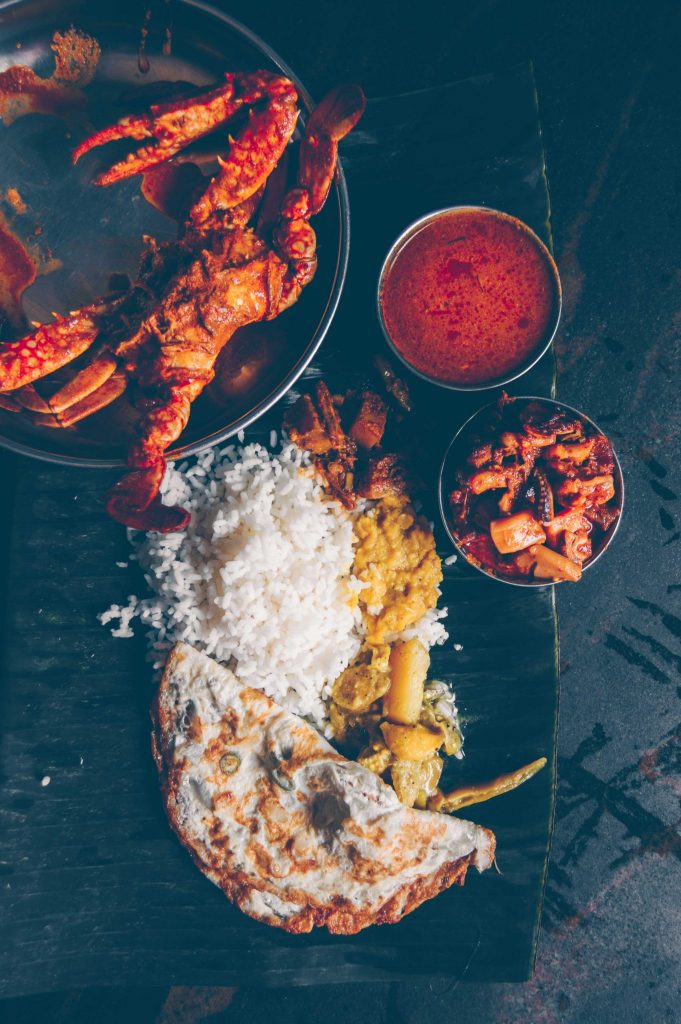 Who Am I?
The eternal question. But I'll try to be brief here. My name is Yulia. First of all, I am not Sri Lankan. I am a Russian girl who, by sheer accident, made her way to this tiny island in the Indian Ocean and found a family here. Family in the broadest meaning: the island is like home to me and the people are my family. But also, in a narrow very literal meaning: I am married to a Sri Lankan man so his family became mine.
I've been living in Colombo on and off since 2010. I would come to the island, eat all the rice and curry I could, argue with tuk-tuk drivers till my throat hurt, sunbathe till my skin was so red it hurt to look at it, let alone touch it, then venture off to Brazil. Or back home to Russia. Or for a few years to USA. Then, inevitably, I would come back to Sri Lanka. 
Although I wasn't born here, I learned quite a bit about local cuisine. Waking up at 6 am to see my mother-in-law prepare lunch helped a lot. Eating rice and curry every single day also contributed to expanding horizons on local food culture. Going to Colombo's biggest market once per week taught me lots of lessons, including how to elbow my way through the crowd of people, tuk-tuks, and occasionally cows, as well as how to get the lowest prices for deep fried snacks.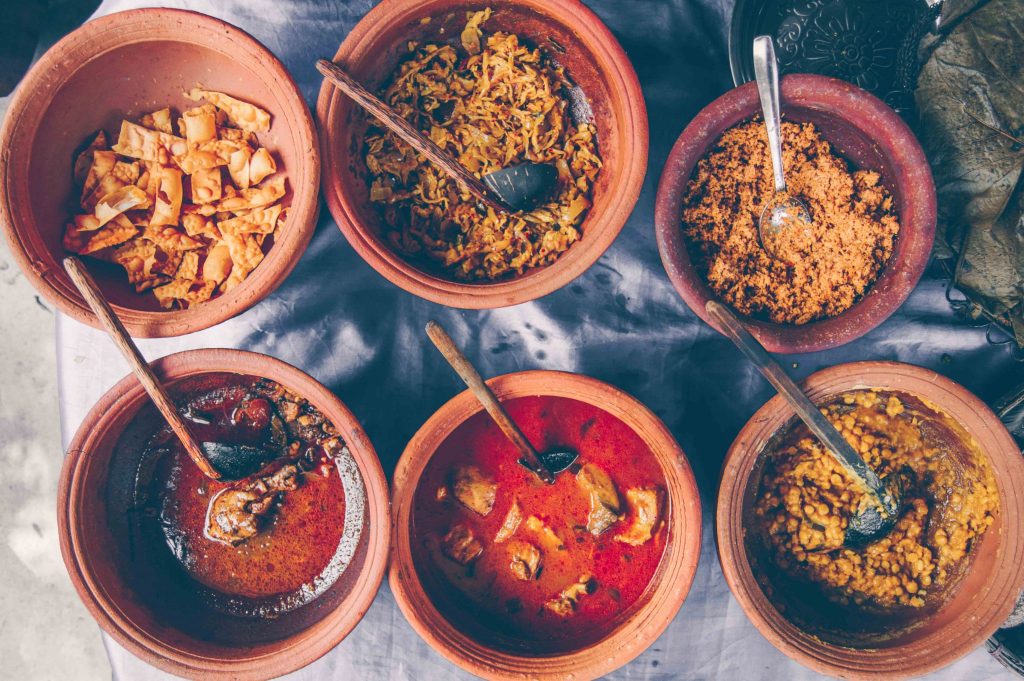 Streets and Eats of Sri Lanka
11 Days Sri Lanka Food Tour
I created this food tour for several different reasons. First of all, I wanted to show people Sri Lanka I know and love. Of course, you can't visit the island and not climb Lion Rock in Sigiriya — the most popular site in the country visited by thousands of people daily — but I want to show you the lesser known side of the country too. 
I want you to see the gorgeous creations of my favorite Sri Lankan architect, Geoffrey Bawa, and visit his house. I want you to have high tea at one of the most inspiring hotels he designed with a view of Kandalama Lake. Everyone knows of Peradeniya Botanical Garden, but how many have been to the gorgeous premises of Peradeniya University? We'll go there! Second of all, well… all the food!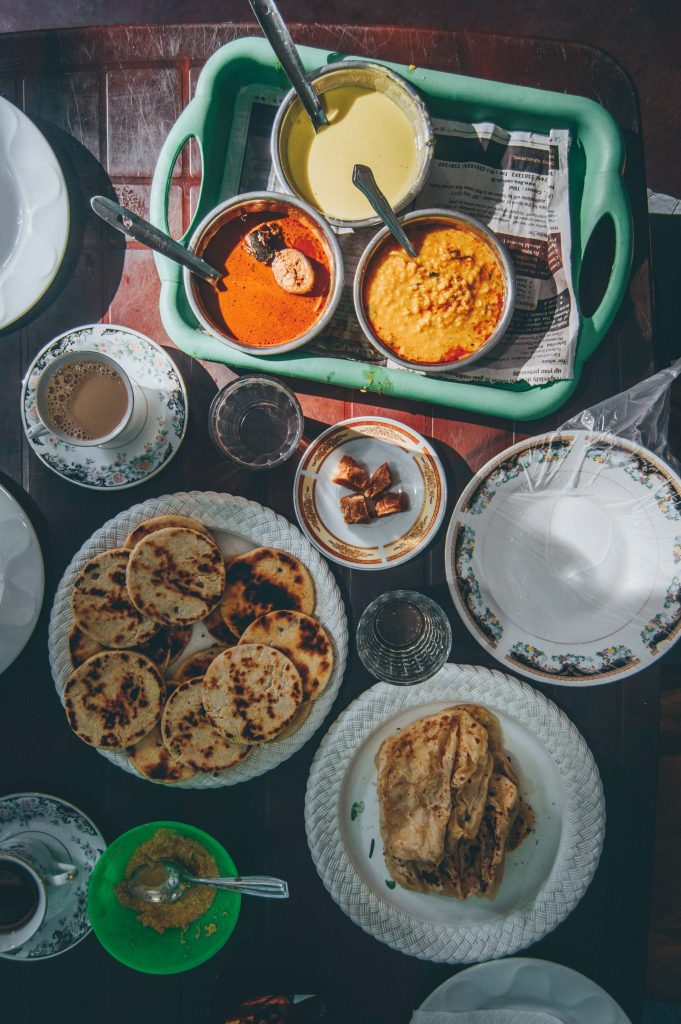 The Food
This tour is carefully planned to introduce you to the most delicious food of the island I personally love, as well as to show you the diversity of local cuisine: from traditional rice and curry to Tamil tossai to Muslim buriyani to giant crabs. And the tour goes beyond trying the most delicious foods: we'll visit a fish market at dawn, have a hands-on cooking session, eat lunch at the home of a local family, see how spices are grown and watch a local chef prepare an exquisite modern Sri Lankan dinner just for us. 
Food experiences we are going to have on the tour:
visit a fish market at dawn
visit a coconut plantation
have lunch at a local "fast-food" canteen where women from rural areas prepare fresh Sri Lankan snacks
enjoy high tea with a lake view at a hotel designed by Geoffrey Bawa
try traditional lunch of rice and curry in a village

 

prepare hoppers and string hoppers with our own hands
visit a spice garden
try local seafood cooked Japanese-style by a Sri Lankan-Japanese chef
see how Muslim buriyani is prepared at a local home (and eat it with the family afterwards)
visit a tea plantation and a tea factory in the hill country

 

experience modern Sri Lankan cuisine: a private cooking demo and dinner by a local chef
try the one and only giant Sri Lankan crab cooked in a curry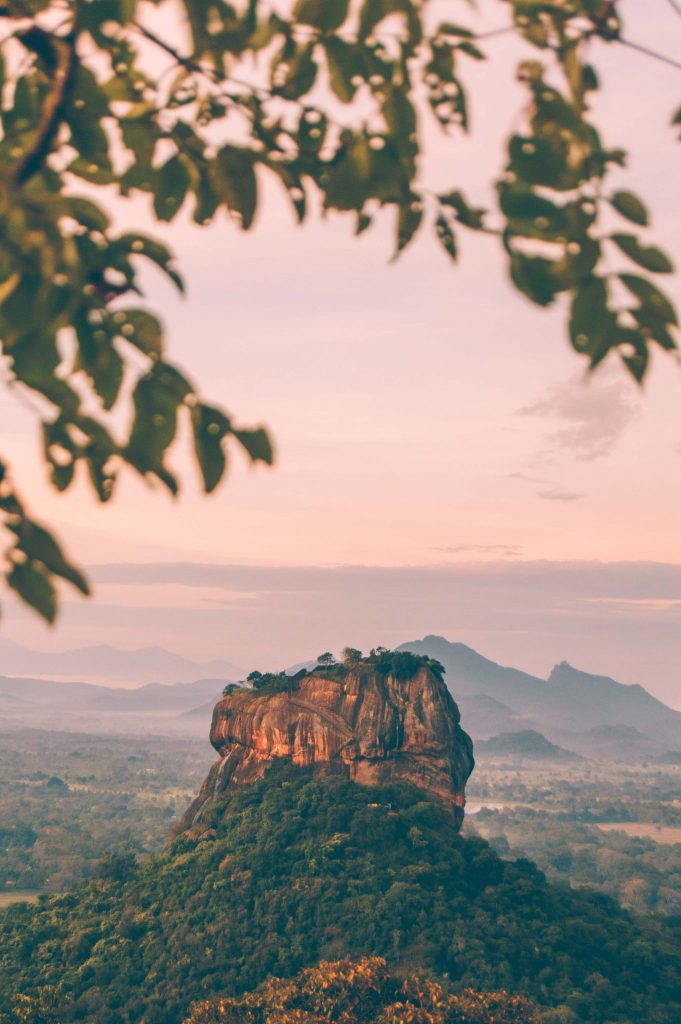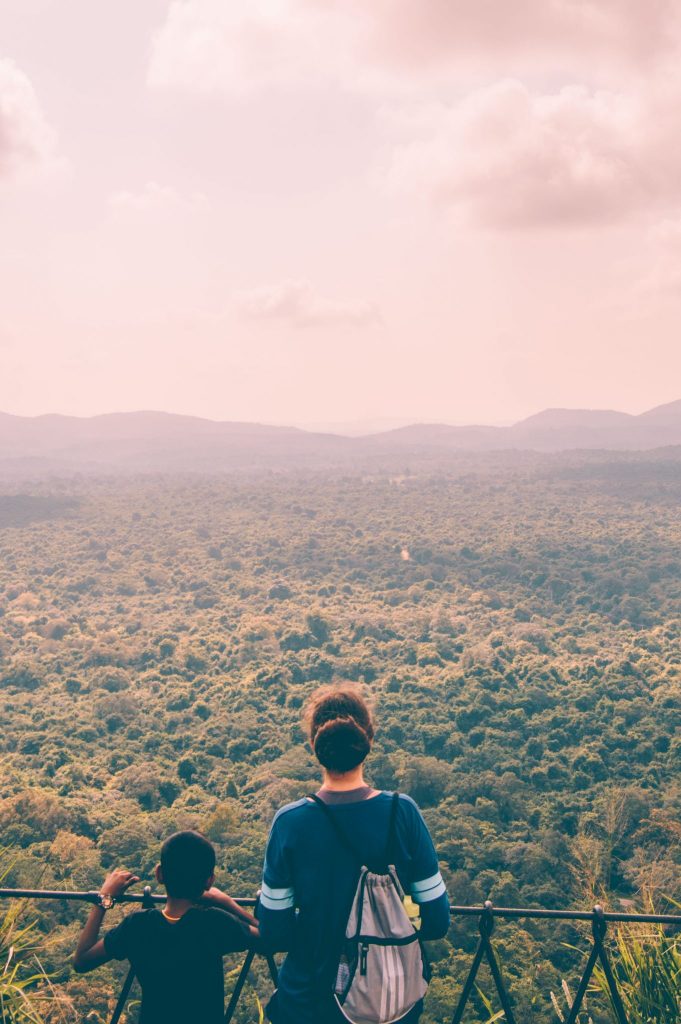 The Attractions
Although the tour has a clear focus on food, we'll see a lot of the country and its main attractions, like Dambulla Cave Temple that dates back to the first century BC and is a UNESCO World Heritage Site; we'll climb the Lion Rock of Sigiriya, one of the best preserved examples of ancient urban planning; we'll go on safari and see elephants in the wild (the most environmentally-conscious way to see these majestic creatures).
Areas covered during the tour:
Negombo, Dambulla, Sigiriya, Kandy, Nuwara Eliya, Galle, Colombo.
Attractions we are going to visit on the tour:
Explore Dambulla Cave Temple

 

Climb Lion Rock of Sigiriya

 

Hike Pidurangala Rock to see the view of the Lion Rock (optional)
Go on safari in Minneraya National park to see elephants in the wild
Ride on a boat across Hiriwadunna lake covered by lotus flowers
Visit the famous Temple of the Tooth in Kandy
Visit the not-so-famous Nelligala temple near Kandy
Walk through the premises of Peradeniya University and have snacks at their milk bar (yes, that's a thing! I was equally surprised)
Take a scenic train ride to Nuwara Eliya
Visit the house of Sri Lanka's most famous architect Geoffrey Bawa and have lunch at his garden
Explore the narrow streets of Galle Fort (Unesco World Heritage Site) with its many boutiques, galleries and cafes.
Shop for locally produced souvenirs in Colombo, including fabrics, organic food you can take home, and clothes made by Sri Lankan designers.
The Hotels
I have chosen some of my favorite hotels on the island. I'll say upfront, these are not uniform, perfect, five star hotels. These are, what I call "hotels with a soul" and they are pretty amazing. 
On the first night in Negombo, you'll be treated to a stay at a gorgeous hotel originally designed by Geoffrey Bawa — you can tell I am obsessed with him and so will you be, after taking this tour!
In Sigiriya, we'll be staying at an environmentally conscious hotel quite literally hidden in the jungle, in 4 acres of forest at the base of Pidurangala rock.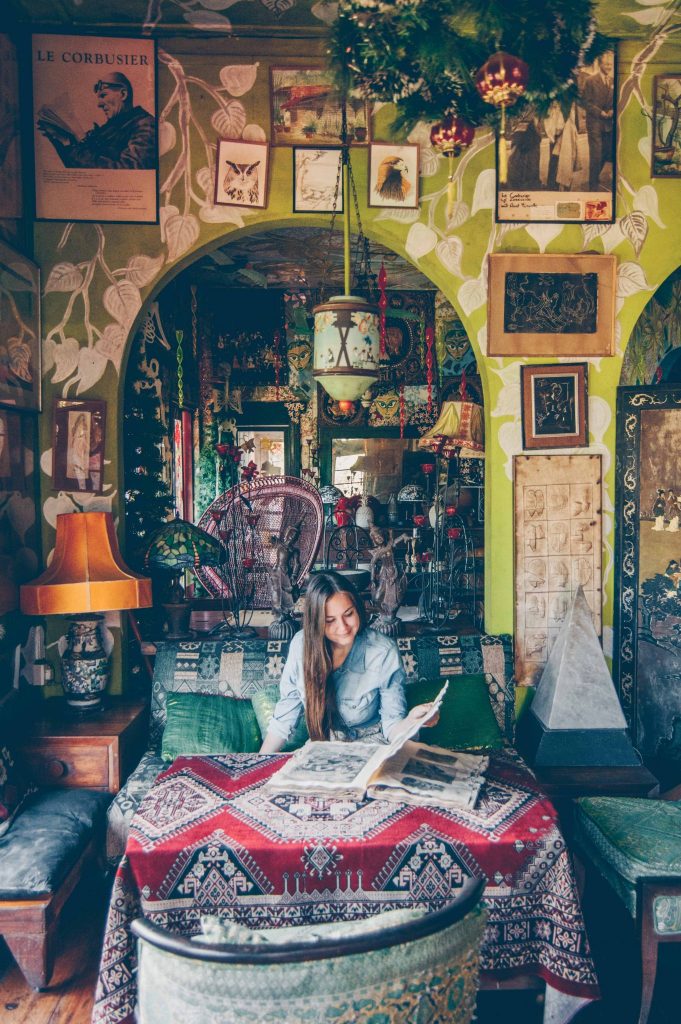 In Kandy, we'll stay at the quirky and eccentric Helga's Folly — hands down, the most uniquely artistic hotel I've ever seen, covered in murals inspired by Sri Lankan folklore as well as Alice in Wonderland from top to bottom. 
In Galle, we'll stay at a beach front villa with an infinity pool, tucked away from the hustle and bustle of the city, but within easy reach of the most popular beach areas and Galle Fort.
*Hotels are subject to availability. If the above mentioned hotels are booked prior to your confirmation we'll book you in a similar hotel with the same star category.
*You can choose double sharing or single sharing in hotels. If you are traveling alone and choose double sharing, you'll be staying in a twin room with another traveler on this tour (of the same sex).
What's included in the price of the food tour?
transfer from the airport to the hotel in Negombo
transport for the whole duration of the trip (private vehicle), one train ride, safari vehicle
10 nights at hotels
admission to all attractions and all food experiences
most of the meals with the exclusion of two lunches and three dinners
What's not included in the food tour price:
airfare

 

visa fee
travel insurance
5 meals (2 lunches and 3 dinners)
Who Will Love This Tour?
Those who love food, obviously. "Duh, Yulia!" you might say. But really, you have to be adventurous when it comes to food, especially if you are coming from Western countries. You should be open to trying things you haven't seen before, eating with your hands (at least trying it, even though it's a messy affair at first) and if you don't succeed, I'll find you a fork — don't worry! 
Sri Lankan food is quite spicy, so tolerance for normal than usual spiciness level is a must. At some places we'll be able to ask for less spiced dishes, but that's not always an option.
Sri Lankan food is great for vegetarians and even vegans, given that it's based on ingredients such as rice, vegetables and coconut products. This tour is not built for vegetarians and includes a number of meat and fish dishes, but we will try our best to accommodate a vegetarian diet if needed.
This tour is definitely for an active traveler. In 11 days we are covering a lot of Sri Lanka: from Colombo to ancient historic sites to the hill country to the beach areas. We'll be traveling from city to city and each day has activities to do, foods to eat, and sights to see. 
What People Say
Price
USD$2460 – total cost per person (with double sharing of the room)
*If you prefer to have a single room for the entire duration of the trip, it can be arranged for additional $400
Next Available Dates:
1st – 11th of March 2019
22nd of June – 2nd of July 2019
Get in Touch with Me!
To get a detailed day-by-day plan of the tour, ask any questions, or book your adventure send me an email to: thatswhatshehad@gmail.com. 
To get to know me better, check out my about me page and read some of my musings on life here. You can also find me on Instagram and see what I am up to on Insta stories. To plan a trip to Sri Lanka on your own check my posts under category "Sri Lanka".
Things to Note
*This food tour is a labour of love and my brain child. But since I am not a travel agent, I work together with Surmount Ventures, an accredited Sri Lankan travel agency, to help me with the organizational part of the tour. So you can be sure you are in good hands!
*As I want this to be a cozy and friendly experience, the group will be small (10 people max).
If you still have any questions, want to get more details, or ready to book your tour, get in touch with me through email: thatswhatshehad@gmail.com. I am looking forward to explore Sri Lanka through its delicious food with you!
Pin for later: