While for most of the world Christmas craze is finally over and you can breathe a sigh of relief, for most of Russians the whole shopping-till-you drop, cooking-so-much-it's-enough-for-the-next-two-weeks, and getting-a-nervous-breakdown-in-the-last-days-rush experience is still ahead of them.
Are you wondering why? The answer is simple and shocking to those of you who have never been to Russia or haven't Russian friends. Because New Year celebration in Russia is way more popular than Christmas. For me and for millions of Russian people it's not Christmas tree – it's New Year's tree. It's not Christmas dinner – it's New Year's dinner. It's not Christmas presents – it's New Year's presents. Boom!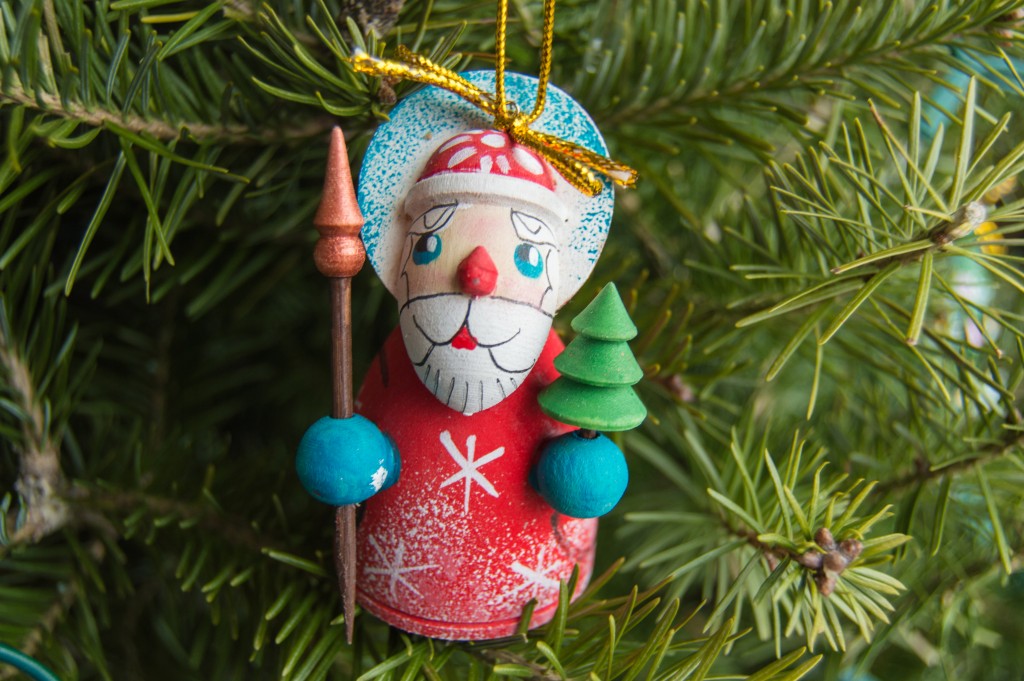 Right now every self-respecting Russian woman is running through malls with a crazed expression on her face looking for last-minute presents for kids, planning a New Year's Eve menu, and getting bottles of champagne and pounds of mayonnaise – I will elaborate on the subject of mayonnaise in my next blog post.
My family always celebrated New Year and never really celebrated Christmas as long as I remember myself. You got a tree, you got a kind old fellow who brings you presents, and you got abundance of food. What more can you wish for as a kid? The question "why?" never popped into my mind until I started travelling. It was just a normal order of things. So how did it happen that New Year took place of Christmas in Russia?
The earliest mentions of Christmas celebrations in Russia go as far back as X century. For hundreds of years Christmas was widely celebrated in the country: people would decorate a fir tree, have dinner on Christmas Eve and prepare presents for family and friends. But after Russian revolution of 1917 when Bolsheviks came to power all religious holidays were to be eradicated and traditions to be forgotten as it did not fit into atheistic philosophy of the Party. In 1929 Christmas celebrations were officially banned and Christmas day became just an ordinary working day.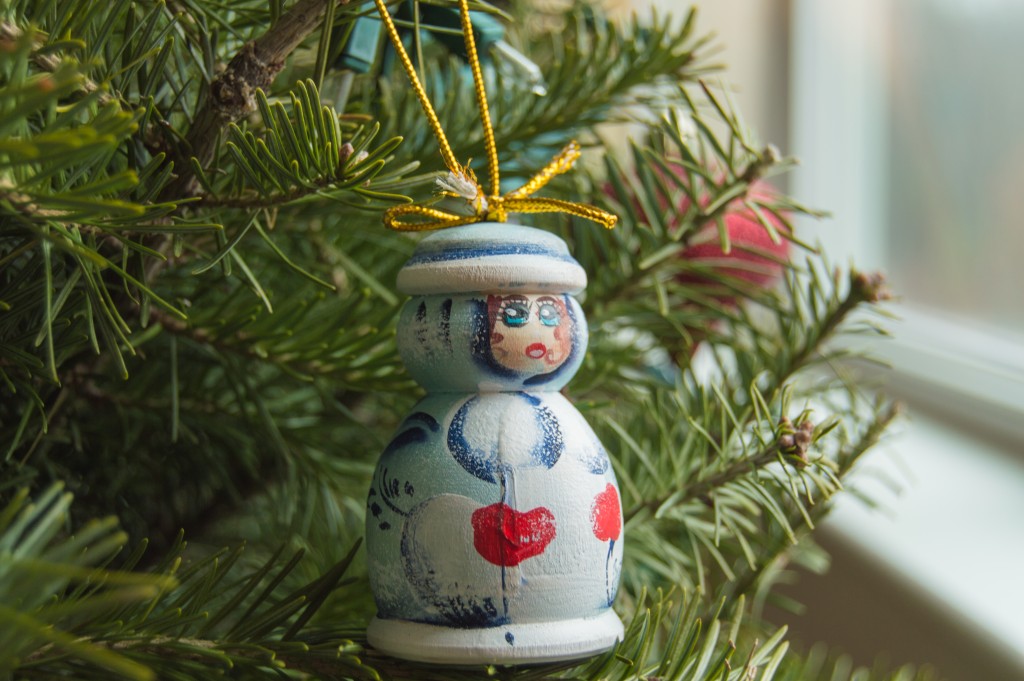 But as soon as 1935 those traditions are revived. Only now they are not Christmas traditions anymore: everything that used to symbolize Christmas now becomes an attribute of New Year. The trigger to these events happened to be a letter written to a Soviet paper Pravda by a Party member Pavel Postyshev. That's what Karen Petrone writes in her book "Life Has Become More Joyous, Comrades: Celebrations in the Time of Stalin":
"On December 28, 1935, a month after Stalin announced that "life has become more joyous", the Second Secretary of the Ukrainian Communist Party Pavel Postyshev called for the return of the fir tree (elka) to celebrate New Year's Day. In an article in Komsomolskaya Pravda, Postyshev noted that before the revolution "through windows, the children of workers looked with envy at fir trees sparkling with multi-colored lights and the children of the rich enjoying themselves around the tree"; he argued that Soviet children should not be denied this pleasure because some "left deviationists" considered it a "bourgeois undertaking". Postyshev proposed that the Komsomol and local Party and government leaders should help organize "collective" fir trees in "school, orphanages, Pioneer palaces, children's clubs, theatres, and movie theatres". Postyshev's pronouncement accelerated the transformation of New Year's Day into an official Soviet holiday…"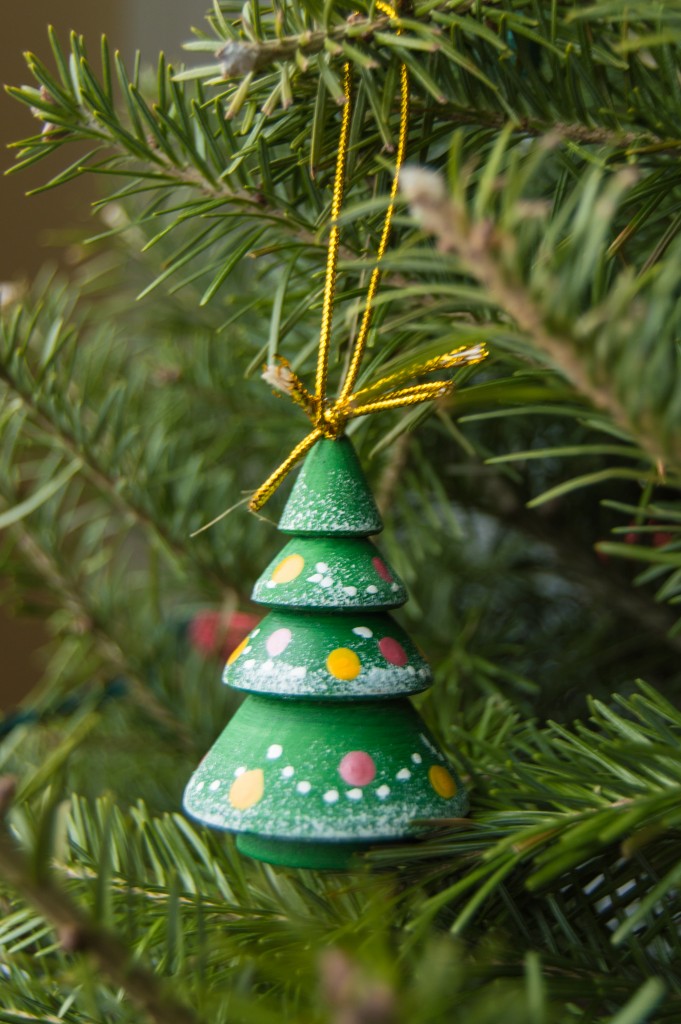 It wasn't an easy transition, though. Reviving old traditions had to be done carefully since the new holiday was secular in essence and not religious. So Christmas attributes like fir tree and Grandfather Frost (Russian Santa Claus) had to be deprived of any religious meaning. In the following years New Year obtained its own attributes such as mandarins and champagne, the Kremlin clock striking 12 at midnight and president's speech to the people of the country. So it continued for over 70 years. Christmas was officially pronounced a national holiday again only in 1991. Just think of it – 25 years back!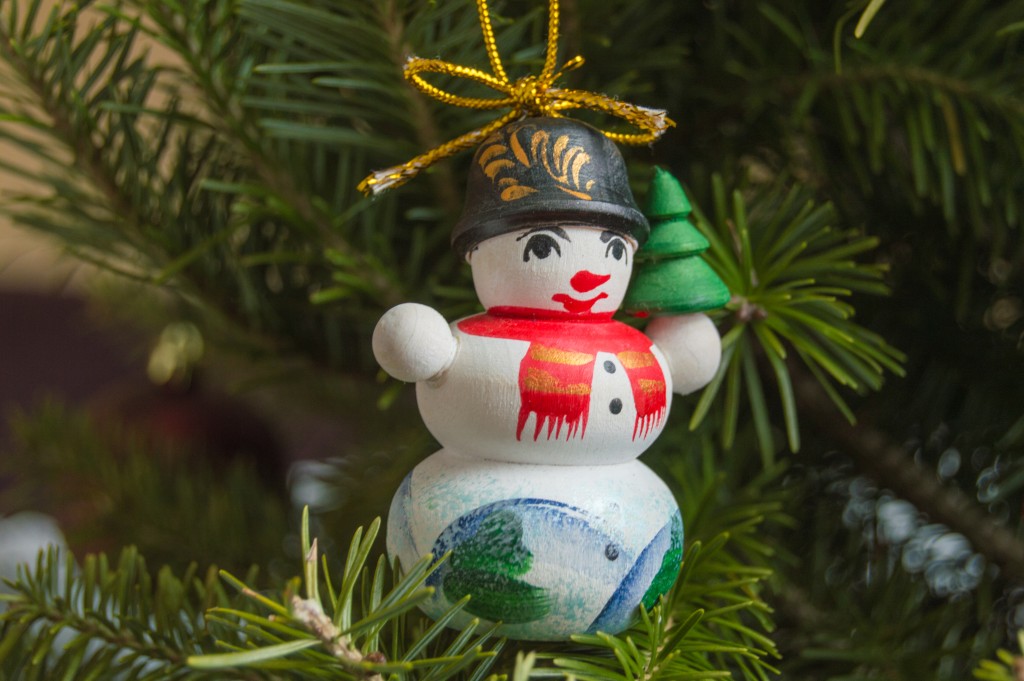 25 years is a ridiculously small amount of time to restore what's been destroyed and forgotten. Nevertheless, there are more and more people who turn to religion and celebrate Christmas the way it should be. On Christmas Eve crowds are overflowing churches to attend service.
New Year still remains the main occasion to throw a party for friends or for a family to gather around the table. It is festive, colorful and loud. Christmas, meanwhile, is a quiet celebration in the families of true believers. Maybe this is one good consequence of the whole story. Christmas in Russia is not commercialized, not used to make money and promote goods and services. New Year took up that role, leaving a much more important spiritual meaning for Christmas.
PS. All the pictures in this post are of my New Year tree toys that I brought from my last trip to Saint Petersburg. They are hand-made, hand-painted and unbelievably beautiful.
Pin for later: