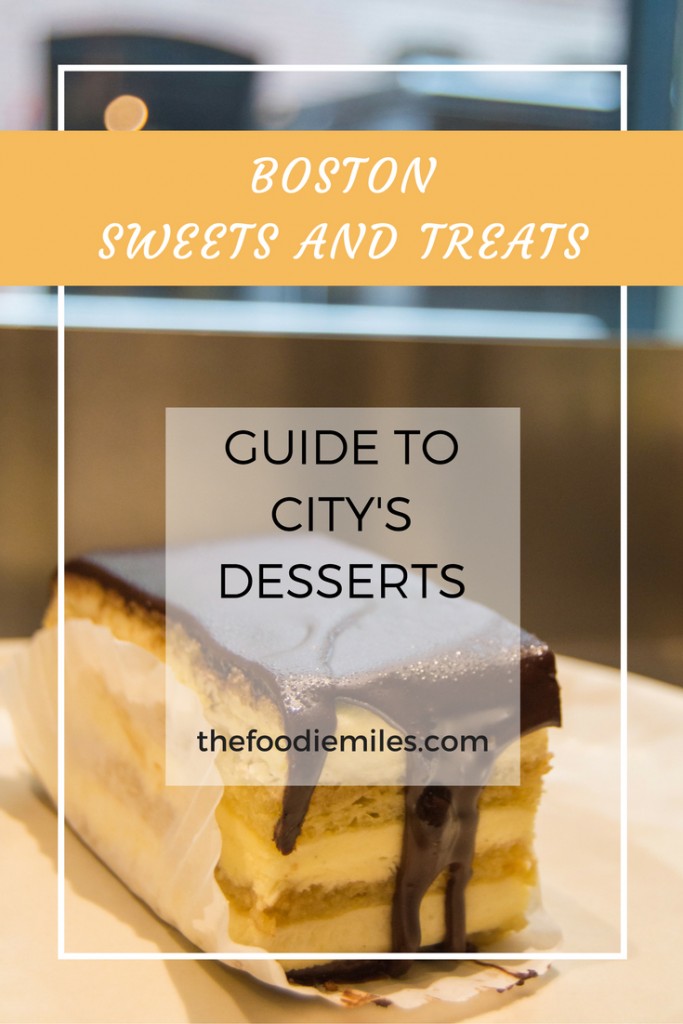 Boston is not only a city of lobster roll and clam chowder it is also a city of unique sweets and treats from all over the world, including Italian cannoli, Mexican chocolate and French-inspired pastries. The problem with being a food and travel blogger is that there's a limit to how much food, and particularly sweets, you can eat in one trip before the top button on your jeans pops open and you are forced to write an article "How to gain 5 kilos in only 1 week". So this is a list of my personal favorite Boston desserts that I think everyone must try in this city.
Italian Cannoli at Modern Pastry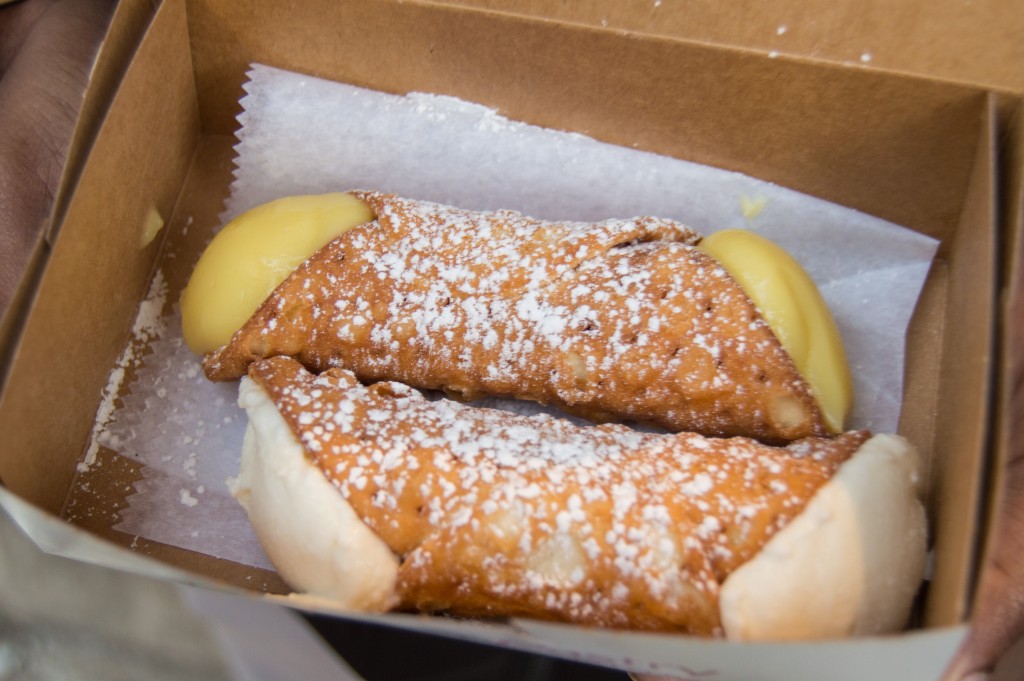 Modern Pastry is a family-run bakery in Boston's Little Italy, or North End as locals it. Located on Hanover Street, this place is always busy with a line of customers stretching along the sidewalk for good 10 meters.
They offer cakes, pastries and cookies, but your main goal here is to get a cannoli, and preferably ricotta cannoli! The shell is deep-fried to give you a good satisfying crunch and the smooth sweet cream is oozing from the shell. It's crazy good and last time I had one, I finished it right by the shop entrance in under 1 minute.
Why you should try it:
Modern pastry is one of the oldest bakeries in the city opened over 70 years ago. They use authentic Italian recipes and "old world" methods. Their cannolis attract both locals and tourists from all over the world and they are as close as it gets to traditional Italian version.
Address: 257, Hanover Street, Boston
Tip: bring some cash since they don't accept credit cards.
Original Boston Cream Pie at Omni Parker House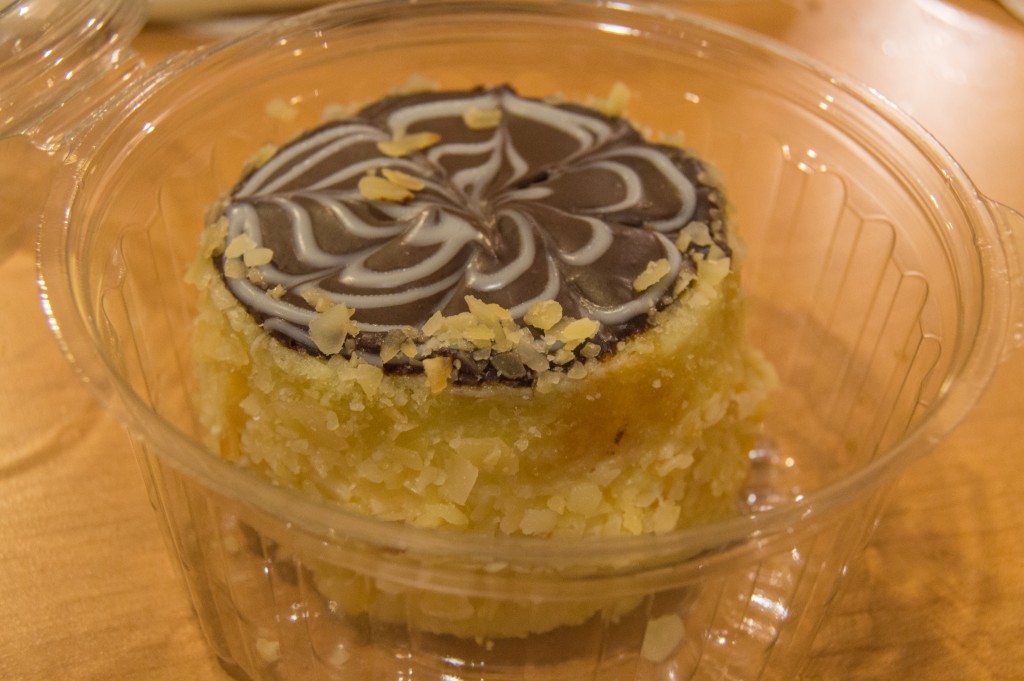 Boston cream pie (that is not a pie but a cake in all actuality) is the official dessert of Massachusetts so no wonder you can find it in many restaurants and bakeries across the city. It's made of two layers of sponge filled with rum infused custard cream and topped with chocolate ganache frosting.
There is a 160 year history behind it but the most fascinating fact is that you can try the pie at the place where it was invented: at Omni Parker House. It's like a time machine: imagine biting into a piece of cake that was created here over a century ago! The hotel used to be called Parker House and the recipe was originally named "Chocolate Cream Pie". It was created and served at Parker's Restaurant from the opening of the hotel in October 1856.
Why you should try it:
The pie is genuinely good with soft layers of sponge cake and light custard cream. In all honesty I should say, it probably won't be the best dessert you've ever had and it won't blow your mind away, but you will enjoy it. Besides, Boston Cream Pie is not just a piece of cake, it's a piece of history. How many desserts are there that you can try at the place of their origin?
To learn more about the pie's history and how to get a cake without a reservation at Omni Parker House restaurant, check out this post I wrote a while back.
Address: 60, School St, Boston, MA 02108
Boston Cream Pie at Flour Bakery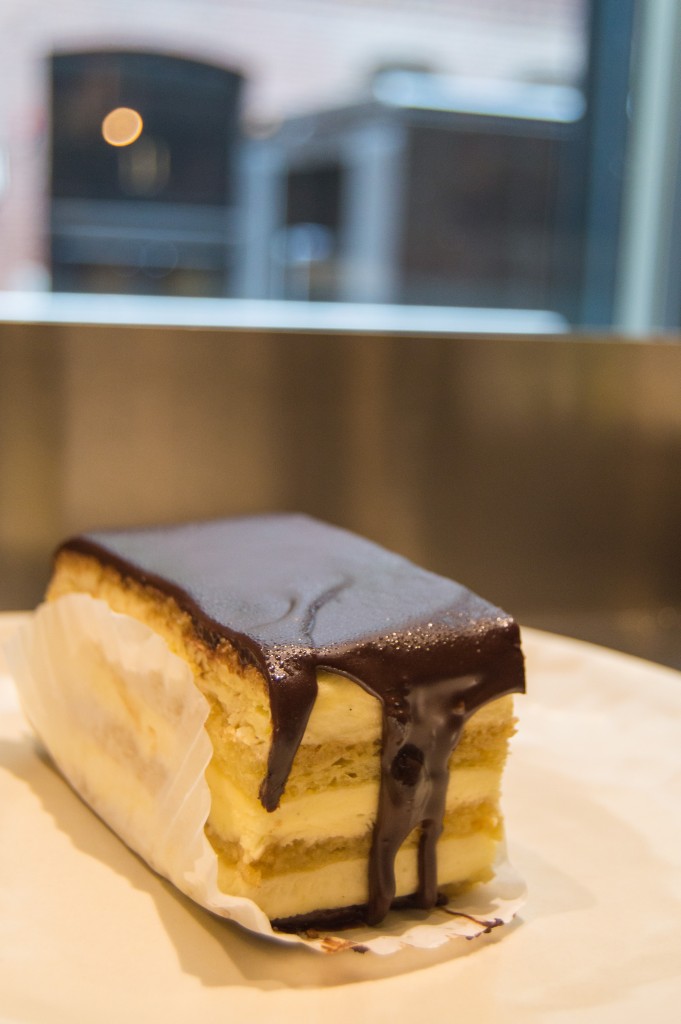 Now if you want to try a version of this classic dessert that will blow your mind away you should head down to Joanne Chang's Flour Bakery. Joanne Chang is the culinary rock-star of Boston. A Harvard College graduate, Chang left her career in management consulting to follow her passion for baking. She opened the first branch of Flour bakery in Boston's South End in 2000 and then 3 more branches followed.
Why you should try it:
The pie's light texture and delicate taste make you feel like you are eating a cloud. Asked what sweets to try at her bakery, Chang named this pie among her favorites:
"We view this as the stealth dessert—it's not too fancy or dressy looking, but when you eat it, you forget about all of that. It's sponge cake soaked in coffee syrup and filled with vanilla whipped cream and pastry cream and then topped with chocolate ganache."
Signature Sticky Bun at Flour Bakery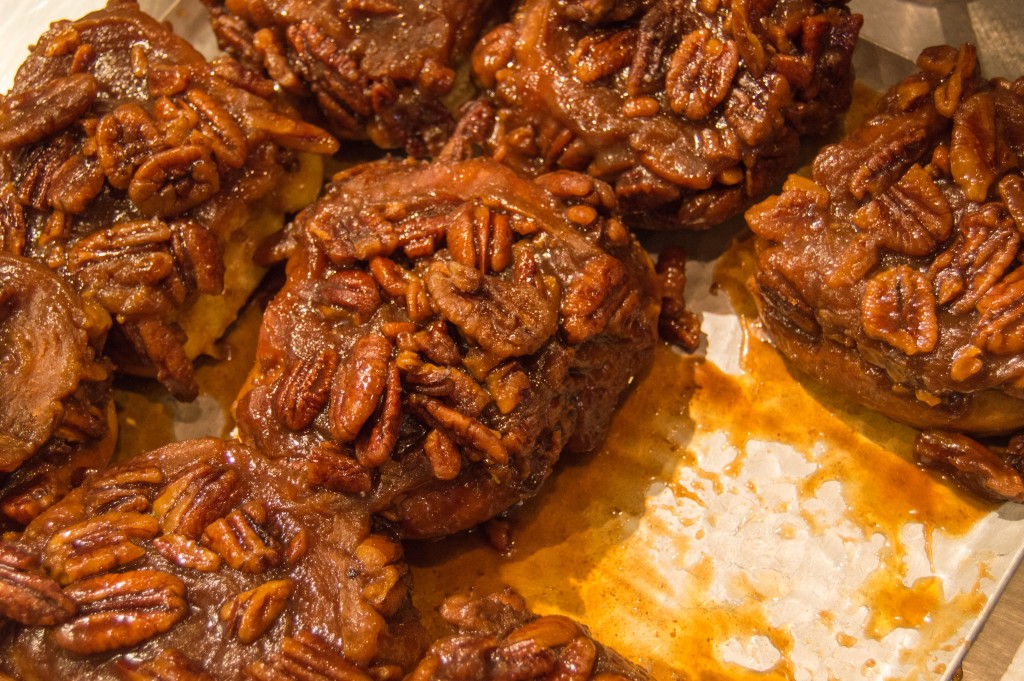 While you are at Flour Bakery trying the Cream Pie don't miss out on their signature pastry – sticky bun! I believe making a perfect sticky bun is a ridiculously hard task that requires dedication, precision and a lot of time. Making brioche dough that will raise just fine, getting the gooey caramel and figuring that ideal amount of cinnamon – you have to be a baking wizard to do all of it just right. But Joanne Chang just did! Even though I am usually a fan of all things light and creamy, I fell in love with this sticky gooey mess at once.
Why you should try it:
It's perfect and you don't have to take my word for it: Joan Chang beat the famous Bobby Flay in a sticky bun Throwdown. The facts speak for themselves.
Address: they have 4 locations in South End, Back Bay, Fort Point and Cambridge.
Taza Chocolate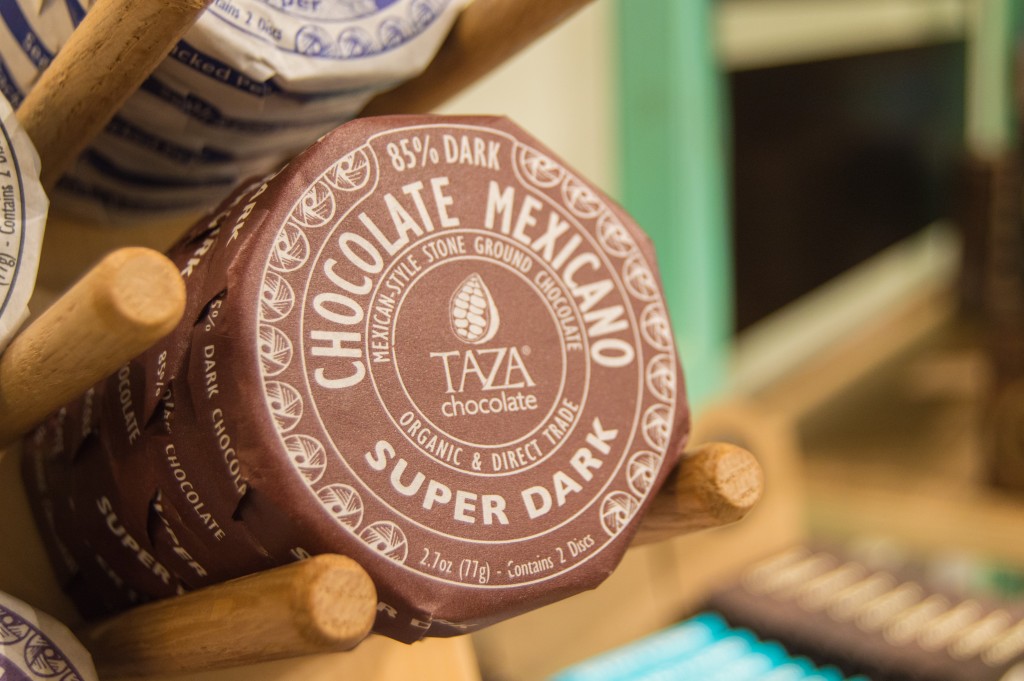 Taza is Mexican-inspired organic chocolate produced in Somerville, MA, just minutes away from Boston. The whole operation from bean to bar is done with minimal processing to make "bold flavors of cacao shout proud and loud" – as the owner states.
What's unique about this chocolate is that organic cacao is stone-ground on traditional Mexican stone mills, called molinos. Taza founder Alex Whitmore took a trip to Mexico to apprentice under a molinero in Oaxaca and learn how to hand-carve granite mill stones. The company supports ethical cacao sourcing by maintaining direct relationships with cacao farmers and paying a premium above the Fair Trade price for their cacao.
Why you should try it:
It's nothing like you've ever tried before with its gritty texture and bold flavor! If you think all chocolate is the same, just take a bite and it will instantly prove you wrong. I tried my first Taza before I had any idea how it's made and what's so special about it and I was dumbfounded by its unique flavor.
Address: they have a shop at Boston's Public Market (100, Hanover Street, Boston). Chocolate is also available in some shops around Boston, check their website for locations.
Hazelnut Latte at Thinking Cup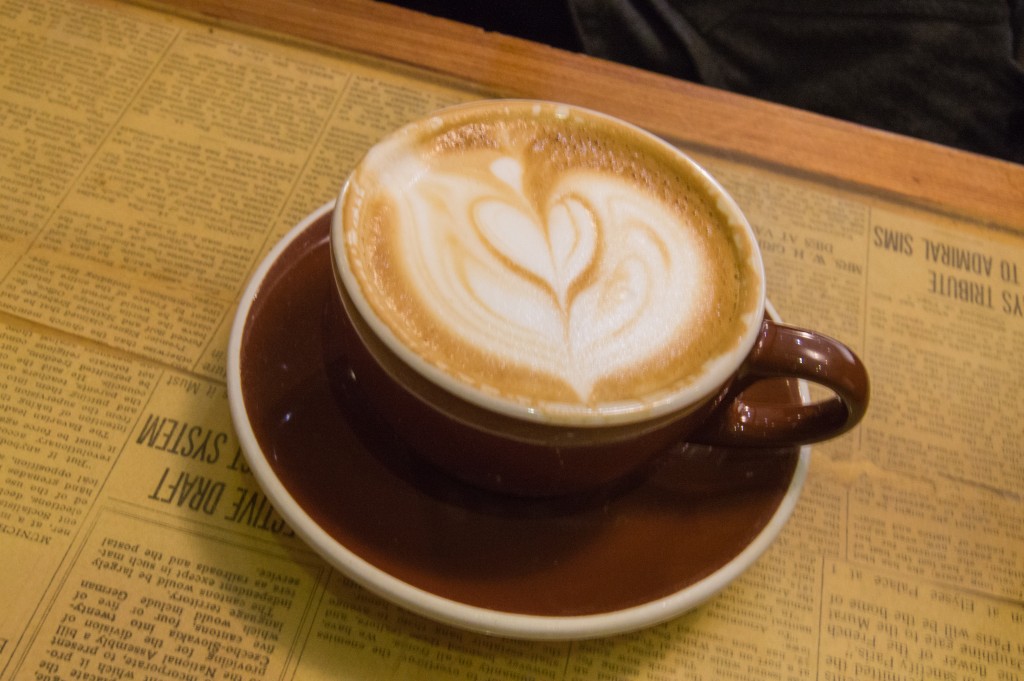 The best way to finish up our sweet tour around Boston is with a cup of coffee. I assure you any cup of coffee in this cozy place will be great. But their hazelnut latte is to dye for!
Why you should try it:
Because it has real hazelnut paste in it! I know it shouldn't sound so astonishing in a perfect world. But we don't live in a perfect world, we live in a world full of chemical additives, flavors and preservatives. Most of the coffee houses add hazelnut syrup that has nothing to do with hazelnut whatsoever. This latte will surprise you with its strongly pronounced nutty flavor and hazelnut particles inside.
Address: they have 3 locations in North End, Back Bay and Boston Common.