I am no novice to packing up my whole life and leaving the comfortable and familiar only to create a home in a land I've never visited before. My first move was to Sri Lanka. I lived there for a year and keep coming back every so often using the island as the base between my long-term travels. The second time was to Brazil where I spent another year of my life. The third time life (or better said — husband) took me to the USA, and within the USA I moved from New Hampshire to Texas which is not unlike changing countries.
Finally, a month ago I arrived to Nuremberg, Germany. I've decided to write about my adaptation here because of how I felt in the very first days. And that is: terrified. I can't pinpoint what I was so terrified of, perhaps, of the unknown in general, and it surprised me. I moved three times before —I was sure I can do it again and wouldn't blink twice.
Yet, on the first day in Nuremberg when my husband left for work, I found myself at home, alone and scared. Not actively scared like when you fear for your life and your mind rushes and you have to act immediately, but the kind of lazy long-term scared that freezes your brain, paralyzes your thinking, and prevents you from doing anything.
I felt this way upon moving to new places before, but there was always a good reason. Like coming to a developing country like Sri Lanka for the first time and discovering that I was going to live in a house by the main road with cars honking all night, a rat in the kitchen and no hot water in the shower. I remember washing my clothes in a bucket of cold water on the first day and repeating "If I can do this, I can do anything" like a mantra.
I felt scared when I landed in Brazil and realized no one can help me with directions because of the language barrier. "Is this bus going to São José dos Campos?" People in the bus stared at me in silence. Not one person replied. "Ok, let's hope it is," I mumbled to myself.
These are all legitimate reasons to be terrified. This time, though, I had it easy. My husband had come to Germany before me and had already found a beautiful cozy apartment for us. Everything was taken care of. Yet, here I was surprised at my own helplessness.
The thought of how much I have to figure out all at once overwhelmed me. Where do I buy groceries? How do I read the ingredient list on the foods if I don't speak German? How can I learn German? Are there classes? Shall I do it online? Is there a coffee shop with wifi around? I've been told wifi in Europe isn't easy to find and, also, that cafes charge for tap water. That is just mean. Where is the nearest hospital? Is it covered by my insurance? Will I find friends here? Where do I take trash out?
The latter was especially disconcerting. I went downstairs and stared at five colorful containers with signs in German, each for a different type of trash. Now what? It took me doing some web-research and talking to two German friends to figure out that paper has it own container, the blue one. Plastic has its own container too, the yellow one. Unless there's no yellow container (like in my case), then you put all plastics in a yellow bag. But where do I put the yellow bag if there's no container? It's been a month now and I still didn't quite figure this out. I think I put the yellow bags in the wrong place, but they disappear in a few days so that's good news.
All the food scraps go into the green container, apart from the cooked foods, meat and fish leftovers. Those go into the black container. As well as everything that didn't quite fit into other containers. Oh, there's also glass. That you have to take to containers located in the streets of the city and separate into three streams: white, brown and green glass. I also have a broken suitcase and apparently to throw it out I have to go outside of the city limits. Can you understand my overwhelm now?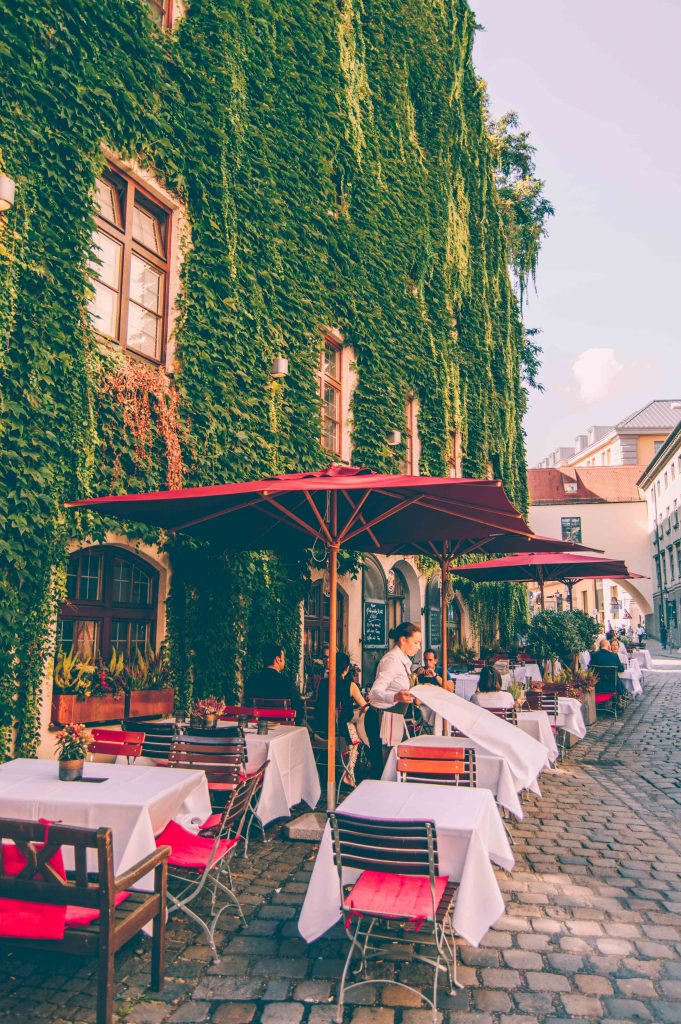 In the first three days in Nuremberg, I was so scared by the mishmash of thoughts in my head that I didn't want to leave the house. All I wanted to do was stay on the couch, watch Netflix, and eat junk food instead of exploring the beautiful country that should become my home. I had to make a conscious effort and tell myself: "Go take a shower, have breakfast, get dressed, now get out of the house!" Somewhere in the middle, I'd sit down and stare at my phone trying to delay the minute when I had to leave the safety of home. "Stop it! Out! Now!" Am I mental?
What pushed me out of this state was Oktoberfest. Three days after my move to Germany my sister-in-law and her boyfriend arrived to Germany for the start of the biggest beer festival in the world. We got into the car, drove to Munich, stayed in line of crazy beer drinkers at 7 am to get the best spot in a tent, and ate juicy sausages and giant pretzels and horrible-tasting gingerbread hearts. I snapped out of my zombie state. From then on it was life as usual bar the fact that I now separate trash into five groups.
A few days ago, my friend asked me if I like it here. That is a tricky question. Or maybe the question is not tricky, but my answer is extremely complicated at this point. If I was passing by through Nuremberg and had only a few days to explore, I'd probably say I like it. But I am going to stay here for a while. And so I don't look at the city and judge it by the same standards as tourists do.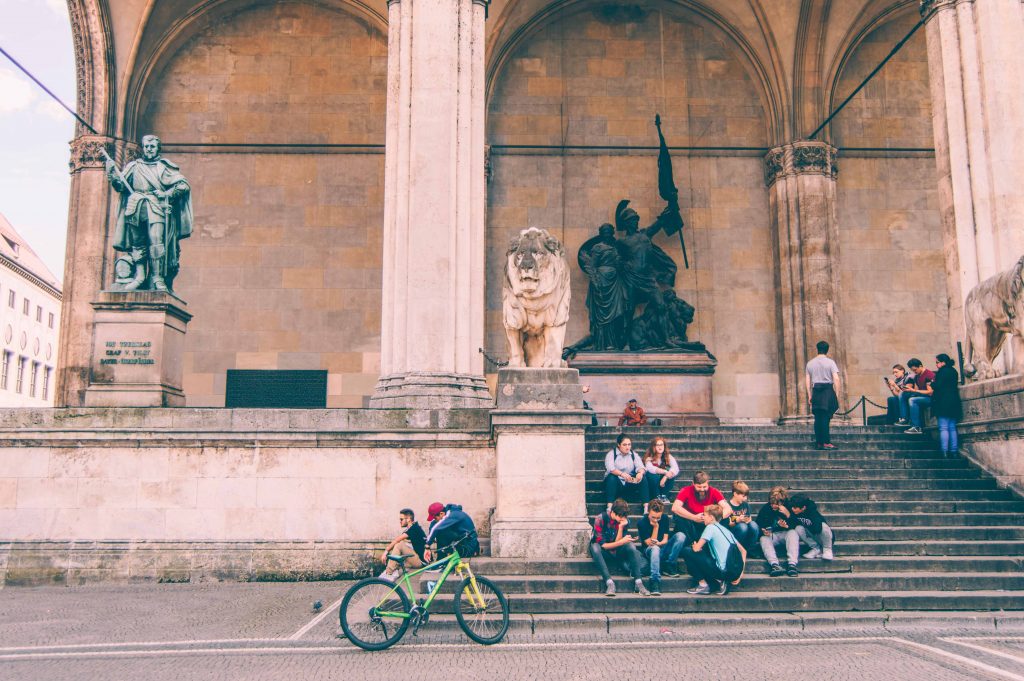 When asked if I like it, I can't help but think if I like living here. And so far I've no idea. Do I like the old town with its historical buildings, churches, and souvenir shops? I do. Do I like the fact that I have to make myself understood with the help of Google Translate on occasion? Not the best scenario, but I don't mind. Do I like that every time I jaywalk even when there's no cars in sight I get judgmental looks from law-abiding citizens? Hmmmm… I could live with that. I am ok with being undecided right now. After all, it took time for me to fall in love with my previous homes too. It takes paying attention to detail, learning the history and culture of the place, and getting to know the people.
In the first month in Germany I learned that when you ask a waiter to recommend a cocktail out of hundreds in the restaurant's menu he might say "No" and walk away. I learned that if you run out of toilet paper on a Sunday, there's pretty much nothing you can do but wait till Monday morning because all the shops are closed. Sundays are very quiet and are meant for visiting church and spending time with family. Definitely not for haircuts, manicure or shopping, not even shopping for toilet paper.
I learned that people respect the law so much that no one has to check if they paid for using public transport. I learned that sometimes I'll mistake shampoo for shower gel and face cream for hand cream because I can't read German. In the good news, other customers are happy to help and translate the labels for me.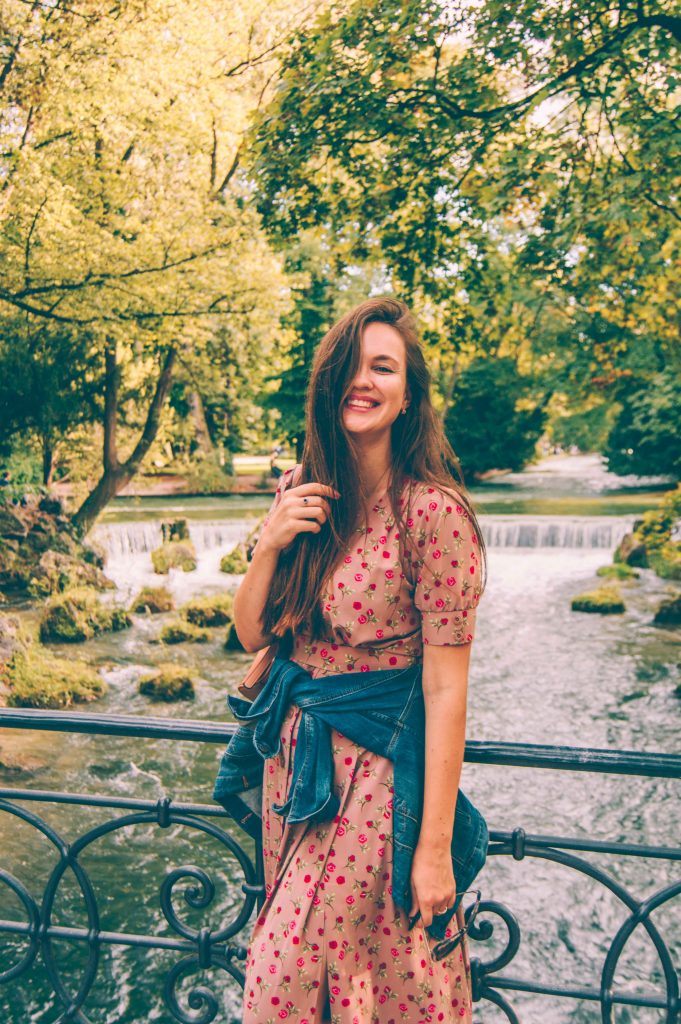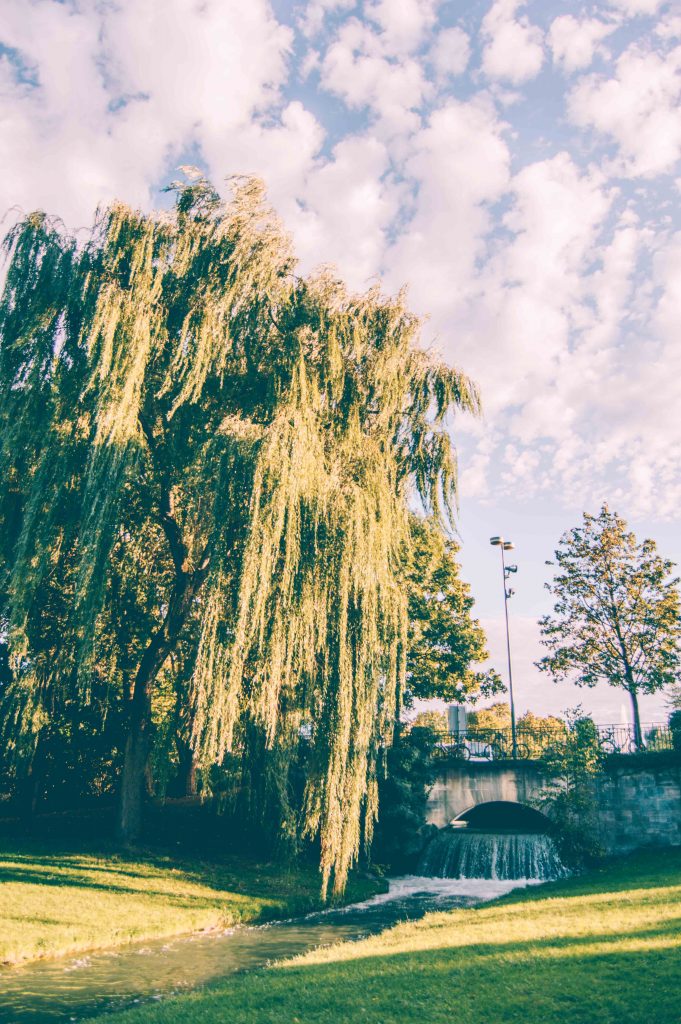 But my favorite learning curve was in the food department, of course. The taste of my first month in Germany is rye bread with butter. After years of living in the USA and Sri Lanka, I can finally walk from my house to the bakery and get a loaf of freshly baked rye bread every morning. Not that I do it. It's too early and too cold. I buy bread on the evening before. I can rarely wait till breakfast, though. As soon as I get home, I cut the crust off, smear a fat layer of butter on top and eat it while standing in the kitchen. This is what Germany is for me at this point. A slice of rye bread with butter.