The way many people make a list of attractions to visit in a new city, I make a list of foods I want to try. New York, though, makes it unbelievably hard to choose the best of the best. Given that I only had 3 days in the city, my list consisted of the most iconic New York foods, and Dominique Ansel's cronut was on top of it.
I was following Dominique Ansel, creator of the hit pastry which is a mix of croissant and doughnut, on Instagram for a while now. The pictures of cronut cut in half, showing flaky layers of paste with cream oozing out, were haunting me. I wanted a picture like that! Let's be honest, one of the reasons we visit places with so much hype is to post a picture on Instagram, join the cult, and be able to say "I have been here too!"
The problem with cronut is that there are hundreds of foodies who want to try it so much, they are ready to stay in line for hours. Although there are two locations in New York (Dominique Ansel Bakery and Dominique Ansel Kitchen), cronuts are only sold in the bakery. You have to arrive before it opens, and, though each person is only allowed two cronuts maximum, there's no guarantee you will get one, since a limited amount is prepared every day. Long story short, I couldn't make it to the bakery on this trip. I did try cronut almost one year later and I can vouch it's worth the trouble.
Not getting a cronut this time was the reason I decided to visit Dominique Ansel Kitchen and try other creations of the master, and he did not disappoint!
The idea behind this place is a fusion of bakery and restaurant kitchen. Most of the items are finished off when you order them, which means they don't sit on the counter – very important when we talk about pastry – its shelf life is extremely short. As Dominique Ansel describes it himself: "time is an ingredient".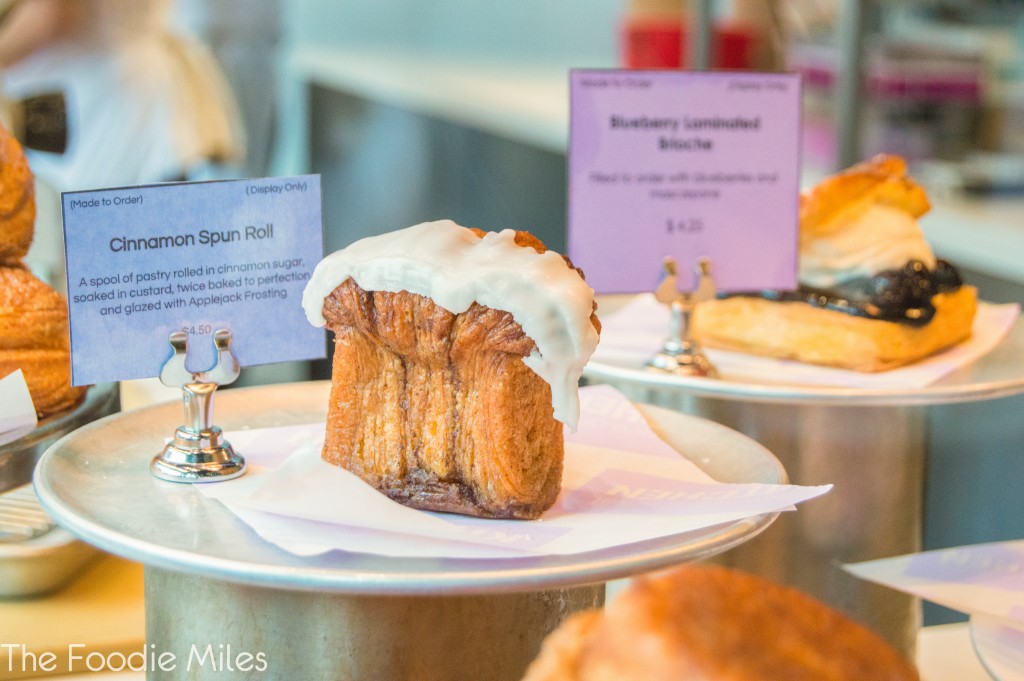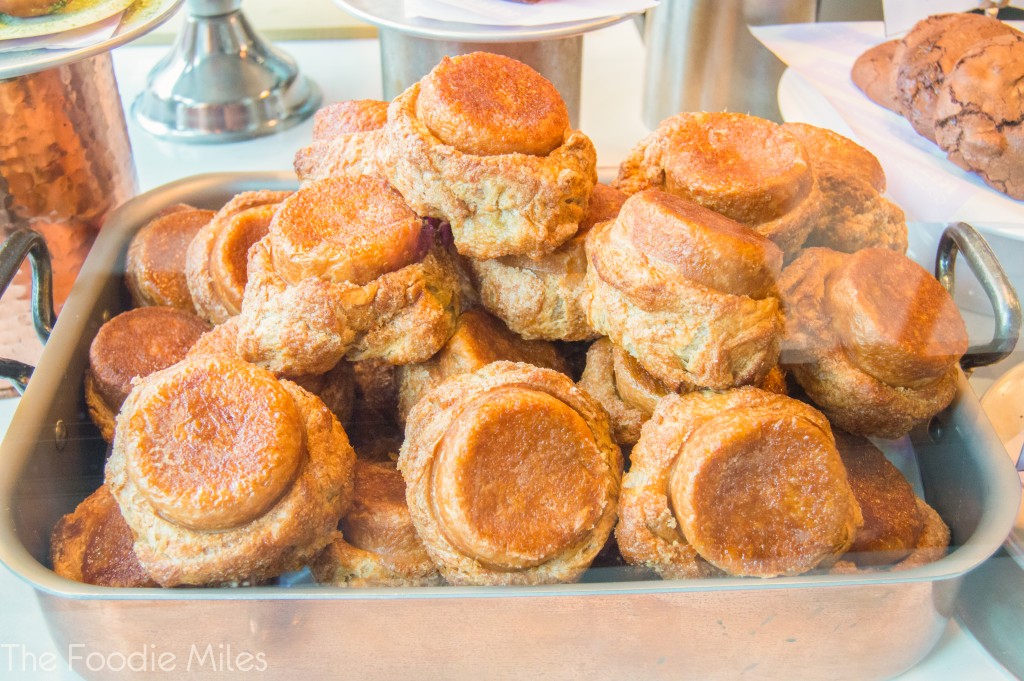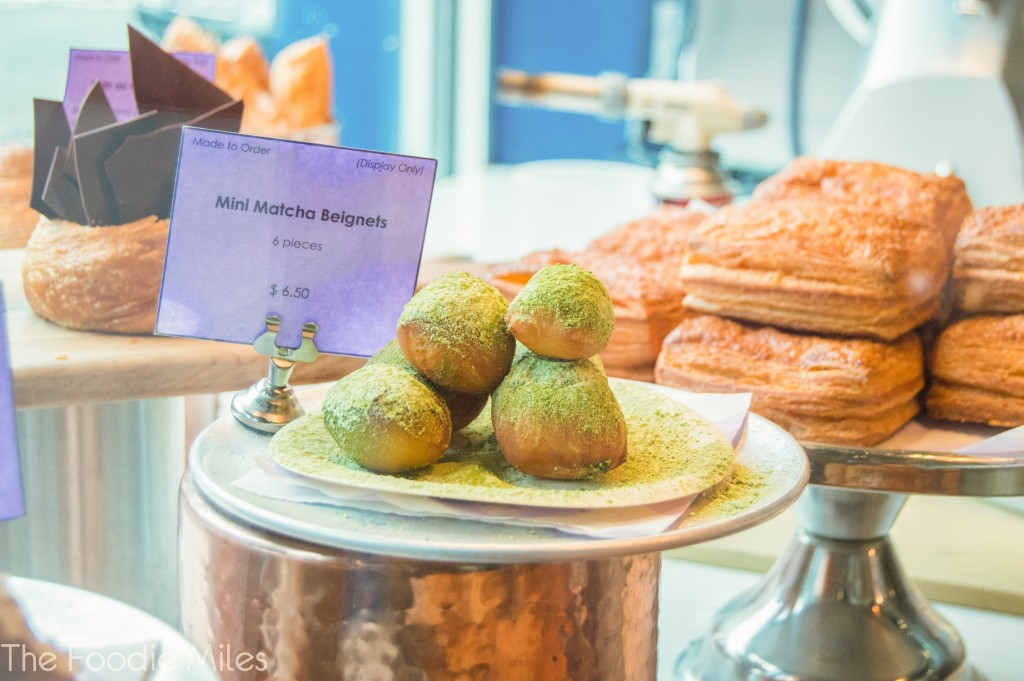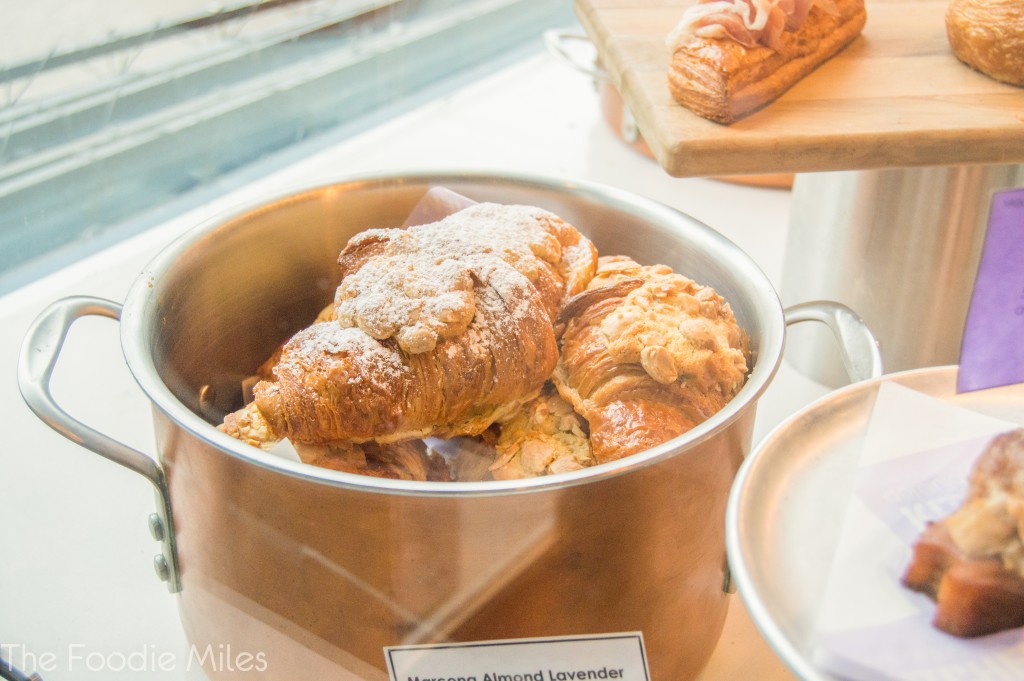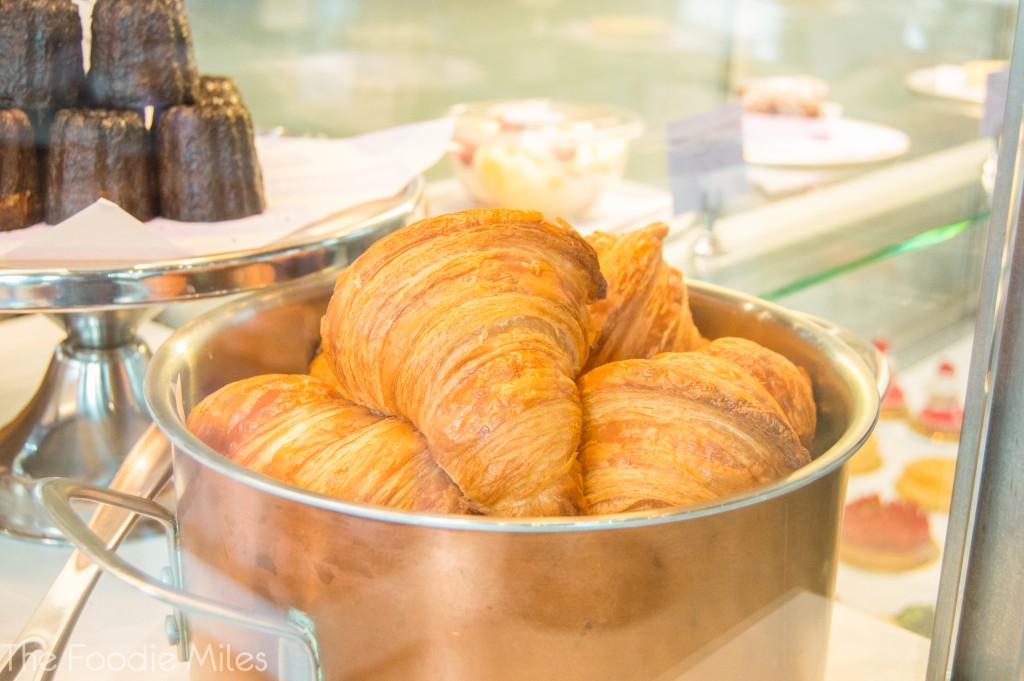 Only a few items are made ahead of time and those are desserts that only get better after sometime.
Even though the lines here don't get as crazy as at the Bakery, it's better to come early: the space is not big, and by 10 am it was crowded. Another advantage of going to the Kitchen instead of the Bakery is amazing selection of savory items for breakfast. That's exactly what we did: ordered 3 different dishes and shared it.
The XL Croque Monsieur was made to order right in front of us and was pure cheesy goodness. The ultimate breakfast item, Croque Monsieur is a fancy name for cheese and ham grilled sandwich. It has one significant distinction though – bechamel sauce. At Dominique Ansel Kitchen slices of bread are soaked in custard of milk and eggs to prevent it from being dry.
You gotta love the moment when you pull two sides apart and watch long threads of cheese stretch in between. Then you take a bite and wish this moment never ends.
How about a Winter "Ratatouille" in Papillote for breakfast? Zucchini, red peppers, tomatoes, squash, and brussel sprouts mixed with farro and served with a soft egg on top. Hearty and healthy, this dish made me feel less guilty about the upcoming dessert.
Couldn't help but poke the egg on top and watch egg yolk running over vegetables – simple pleasures of life!
This tower is Edamame Avocado Toast. The base is a poppy seed brioche, topped with avocado, ricotta and mint leaves. I love the combination of ricotta and avocado on bread, and often have it for breakfast at home. But since I am no Dominique Ansel, I don't add mint leaves and pickled beets on top, and it makes all the difference! It's always about the little things, right? I only wish brioche wasn't that cold, it's breakfast after all.
After a little break we go back to glass-case and choose 3 different pastries. First, the Cinnamon Spun Roll with Apple Jack Frosting. One word: butter! No, two words: butter and cinnamon. Julia Child once said: "You can't have too much butter", and I fully agree with her. This is heaven. I am jumping ahead of myself, but I have to say that this was my favorite out of three.
Sage-smoked brownie is exactly what a brownie should be: slightly crispy on top and really moist and chewy inside. And who would think of using sage in brownie? Given how many varieties of brownies are out there, sage makes this treat stand out.
Finally, DKA – short for "Dominique's Kouign Amann". I was glad to have the abbreviation because who the hell knows how to read Kouign Amann? With Google's help, I figured that it's pronounced QUEEN-ah-mahn. Ansel's version of the traditional Breton pastry is their №1 selling item. Made with croissant-like dough, DKA is crispy on the outside while flaky and tender inside. One of my all-time favorite pastries in New York and easily one of the most delicious sweets around the world!
I left the place feeling happy and slightly envious of people who just came inside because their Dominique Ansel experience was still ahead of them.
Address: 137 7th Ave S, New York, NY 10014
Hours: open daily 9 am – 9 pm
Address: 189 Spring St, New York, NY 10012
Hours: Mon – Sat: 8 am – 7pm, Sun: 9am – 7 pm
Pin for later: