I bet Harvard University is on the top of your "best things to do in Cambridge, Massachusetts" list. It was on mine too. This year 39 000 people applied to Harvard University. A little over 2000 were accepted. I was there during the week when freshmen arrived in the end of summer and watched those kids drag their suitcases across Harvard Yard and pull mattresses out of cars parked in Harvard Square.
Never do I envy people's money (because I am rich with loooooooove), fame (I'll get there, you'll see) or looks (unless I come across pictures of Adriana Lima of course… but who wouldn't?), but how I envied those kids! They are going to study in Harvard! And if not in Harvard, then MIT!
Whenever I walk the streets of Cambridge I can't help but think that everyone I meet on the way is a genius, because who else studies in Harvard and MIT? And if they are not students, they are probably professors which makes them even bigger geniuses.
Also, I can't help but think about God Will Hunting.  "How do you like THEM apples?" I repeat over and over in my head.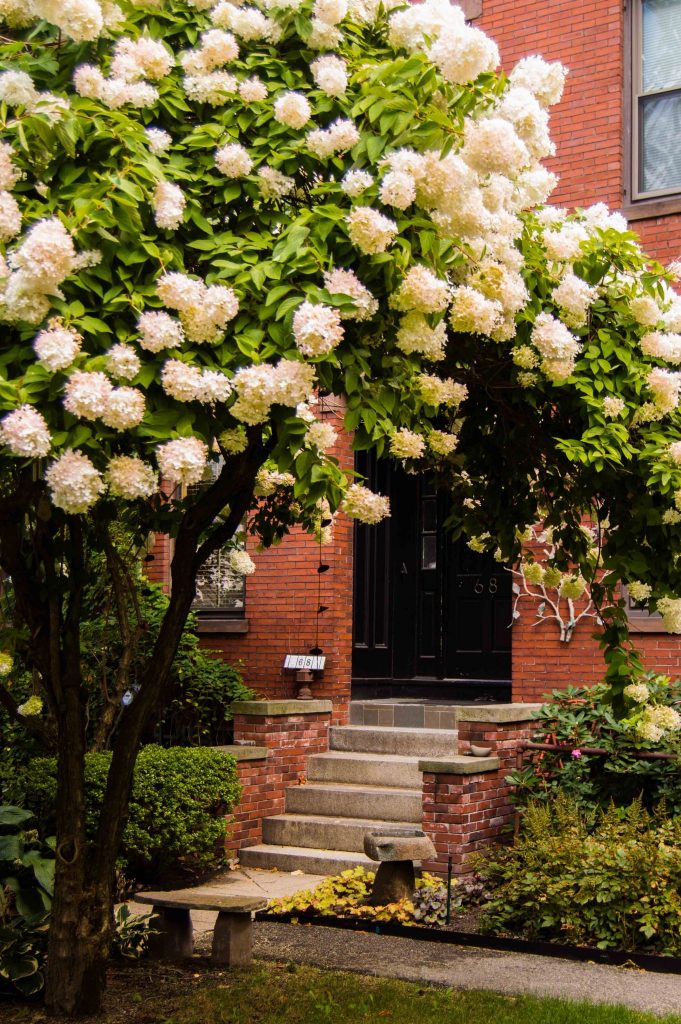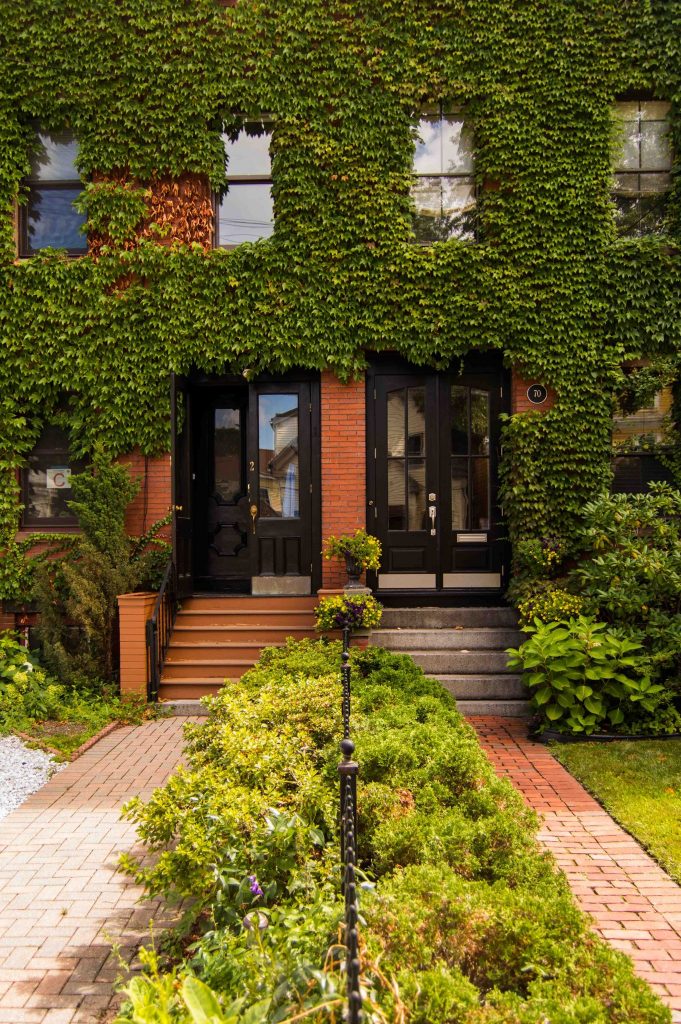 I realize I will never study here, but it's nice to know that I am walking in the same streets as FDR once did, sitting on the steps of the library where JFK borrowed books, and looking at the building where Mark Zuckerberg invented Facebook.  Wanna follow my steps? Here are the best things to do in Cambridge, Massachusetts, in one day (and some of the most delicious foods too)!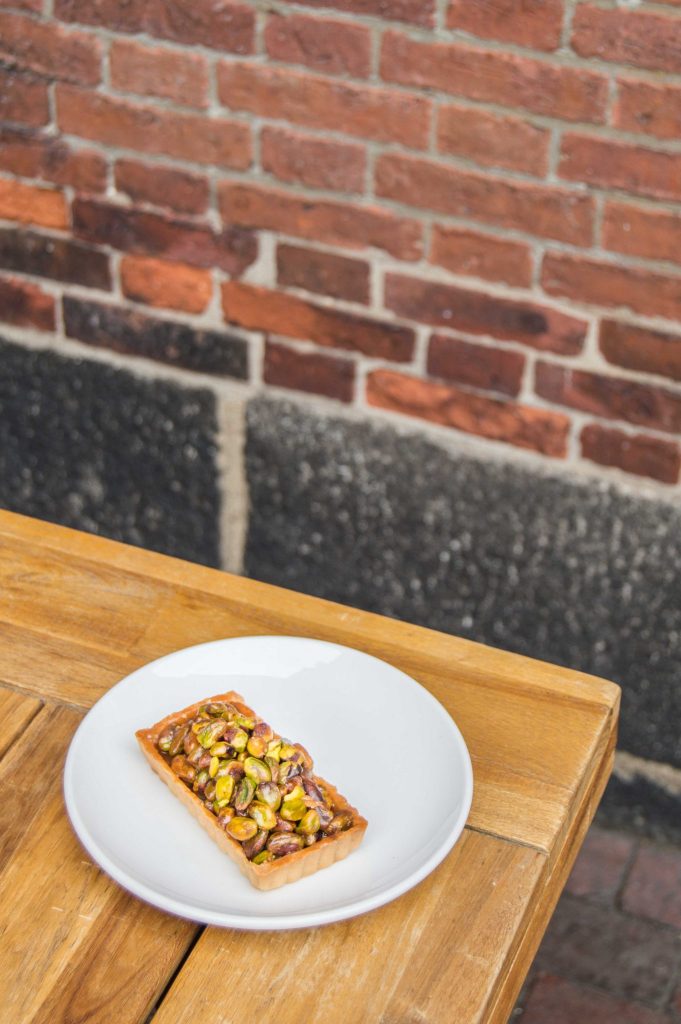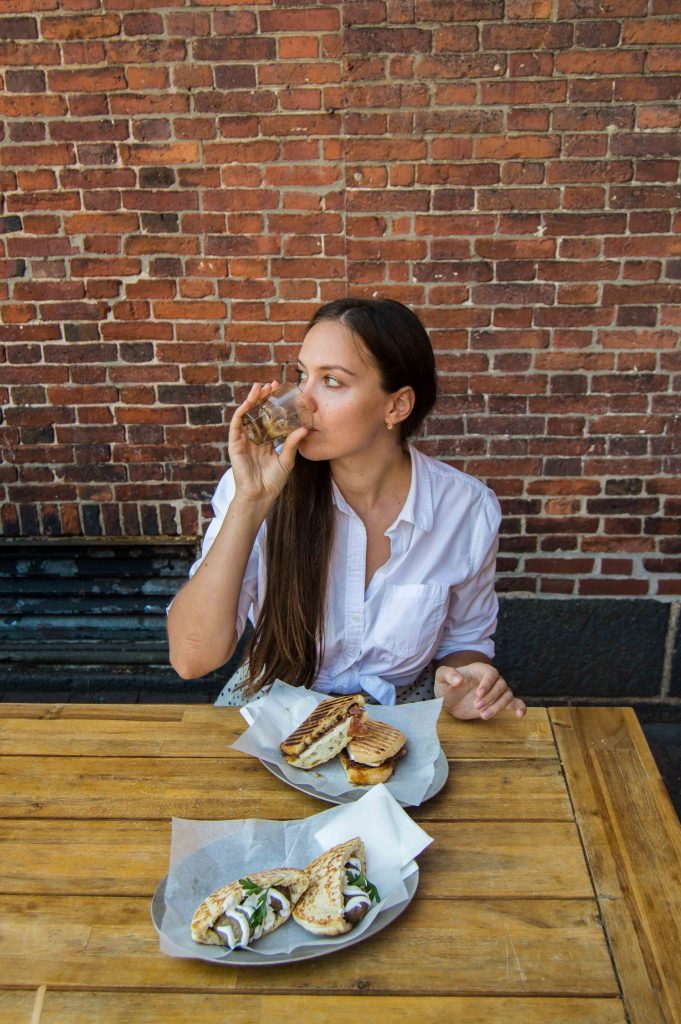 Best Things to Do in Cambridge, Massachusetts, in One Day
9.00 am – Breakfast at Tatte
Boston's Tatte bakery was praised by Oprah Magazine, the New York Times, the Boston Globe and even made the list of 25 bakeries one must visit around the world according to BuzzFeed. Not a bad place to start your day in Cambridge, right?
Tatte was opened by a self-taught chef Tzurit Or who grew up in Israel and worked as a film producer for 12 years before moving to USA and starting her baking business. Nut and fruit boxes are one of their specialties, but pretty much any pastry you choose is bound to leave you speechless. Apart from delicious baked goods, they serve decadent breakfast items like shakshuka and croque monsieur. It doesn't hurt that the space is incredibly pretty, too – bonus point for Instagram lovers.
Tatte has several locations in Boston and Cambridge. The one in Harvard square will make a perfect starting point for the day.
Tatte – 1288 Massachusetts Ave
Other options: If you are not scared of early wakeup call and a little morning walk, you can also check out Sofra for breakfast. It's a little Turkish café located about 30 minutes-walk away from Harvard square (or a short Uber ride). They have delicious breakfast options, insanely good baklava, and Turkish coffee, which is not your ordinary coffee, but really interesting. If you choose to have breakfast at Sofra, Mount Auburn Cemetery is only a few minutes away and is worth exploring.
10.00 am – Walk Around Harvard Square
After breakfast in Tatte walk around Harvard Square and explore its many shops, boutiques, and art galleries. One of my favorites is Harvard Book Store. They have a big selection of cheap used books in the basement.
Starbucks in the heart of Harvard Square is worth a visit not for the sake of coffee – Tatte's coffee is way better and the lines here are insanely long – but just because the space is really cool. Take the staircase to the second floor and get a table next to the window with a view of the Square. That is if you are lucky enough, most of the times all the tables are occupied by students and tourists alike.
Harvard Bookstore – 1256 Massachusetts Ave
Starbucks in Harvard Square – 1380 Massachusetts Ave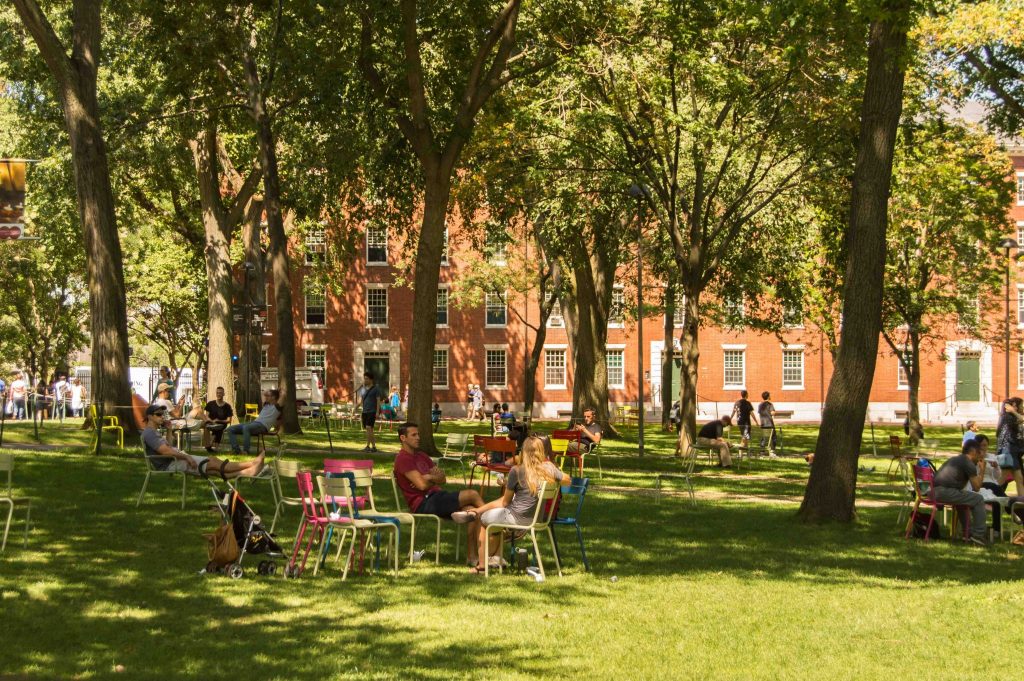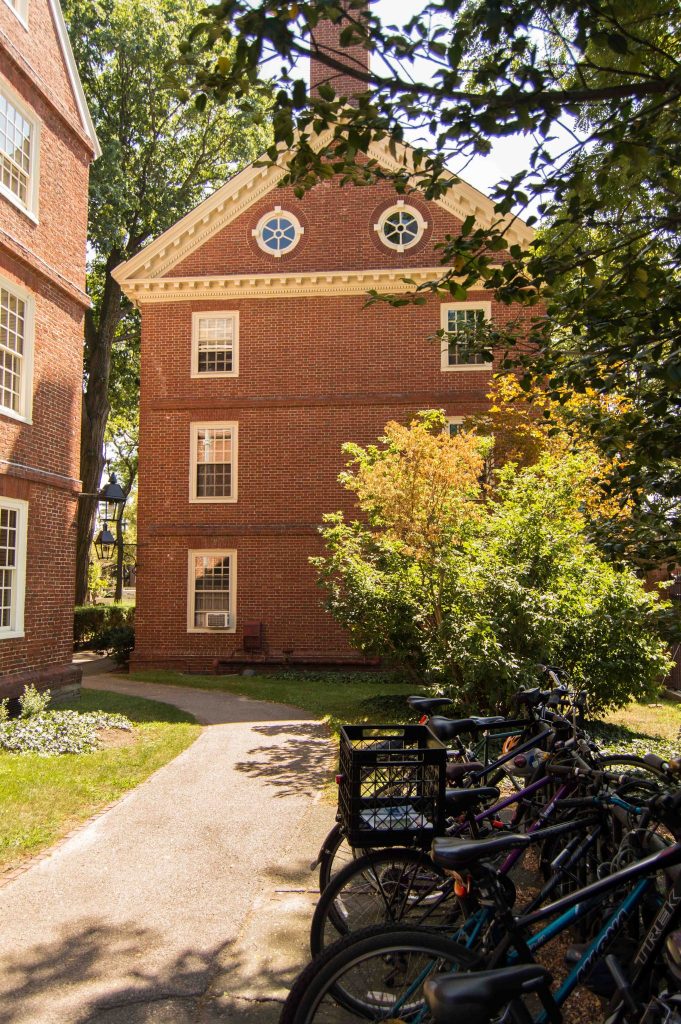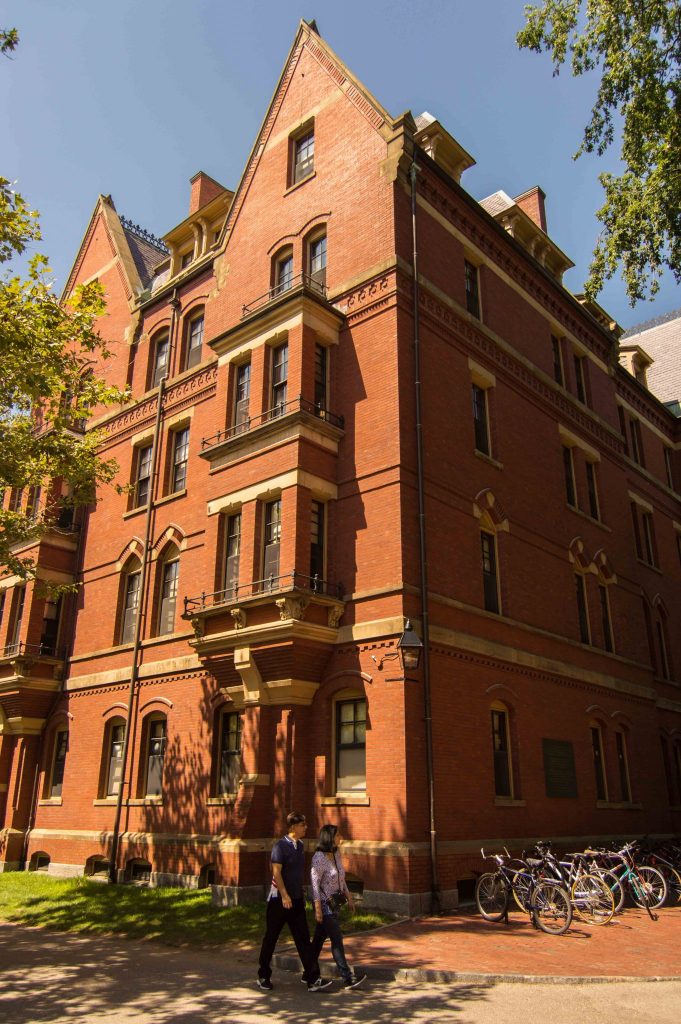 10.30 am – Take Harvard University Tour
At the first glance, Harvard University is a little confusing. What I expected was a big building that clearly looks like a university and has a sign saying Harvard on it. What I found was many red brick buildings all around, none of which I could identify. Is this where students study? Is this where they live? Where do I take a picture of myself pointing at the sign and smiling like a maniac?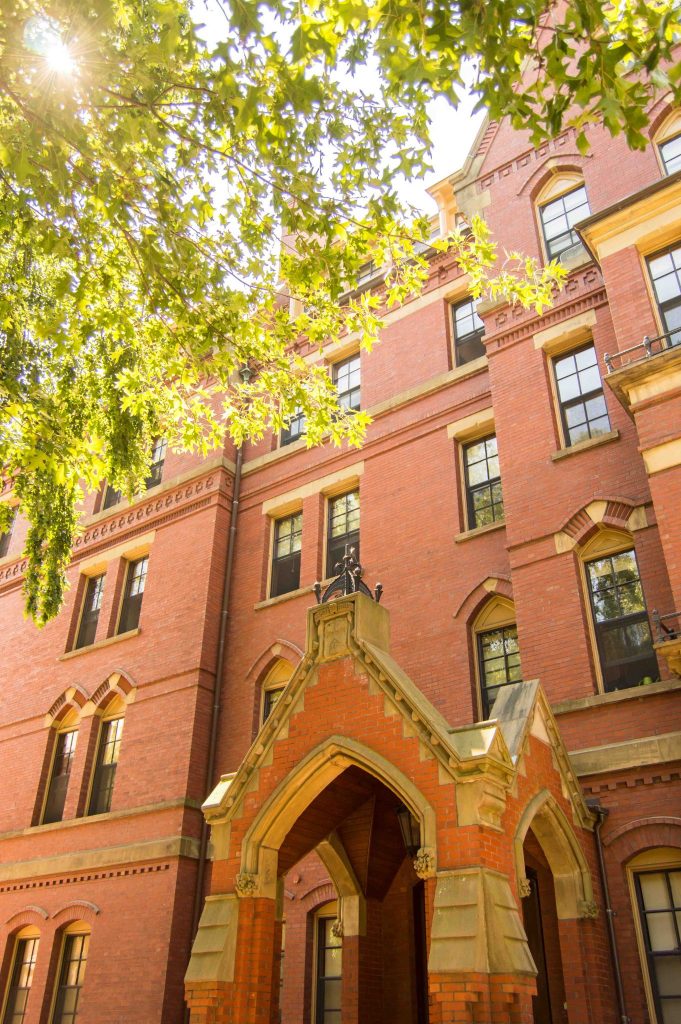 As it turned out, there's not a single sign in Harvard saying it's Harvard. Neither will you find a main building, except maybe for the library that looks bigger than everything else. If you come here without a plan, you are bound to wander around for 15 minutes and leave without learning a single thing.
This is why you should take a guided tour. To explore on your own, download a free self-guided tour here. It's very clear and informative. But I would highly recommend to go on an actual tour with a local guide. I learned in which building Mark Zuckerberg invented Facebook, why Harvard students never walk out of the main gate and why you shouldn't touch the statue of John Harvard from the guide.
Free Tours by Foot offer tours of Cambridge and Harvard free of charge (you should tip the guide at the end of the tour). You must make a reservation beforehand, though. During summer months they have tours of Harvard every day at 10.30. In other months – only on certain days. Check their schedule here.
Tip: If you take a guided tour it will take longer than exploring the University on your own. Free Tours on Foot tour of Harvard finishes at 12.30 pm. In this case, you'll have to skip the next stop of this guide since you won't have enough time.
11.30 am – Visit Harvard Art Museums
Or at least one of them. The Harvard Art Museums are comprised of three separate museums—the Fogg Museum, Busch-Reisinger Museum, and Arthur M. Sackler Museum. The collections include approximately 250 000 art objects from Europe, North America, Africa, Southeast Asia, and Middle East, including works of Gustav Klimt, Claude Monet, Pablo Picasso, and Vincent Van Gogh.
Harvard Art Museums – 32 Quincy St, Cambridge
Tip: Be aware that both Harvard Art Museums and MIT (that you'll see in the end of this guide) close at 5 pm. Make sure you have enough time and (very important!) energy to cover both since they require a lot of walking.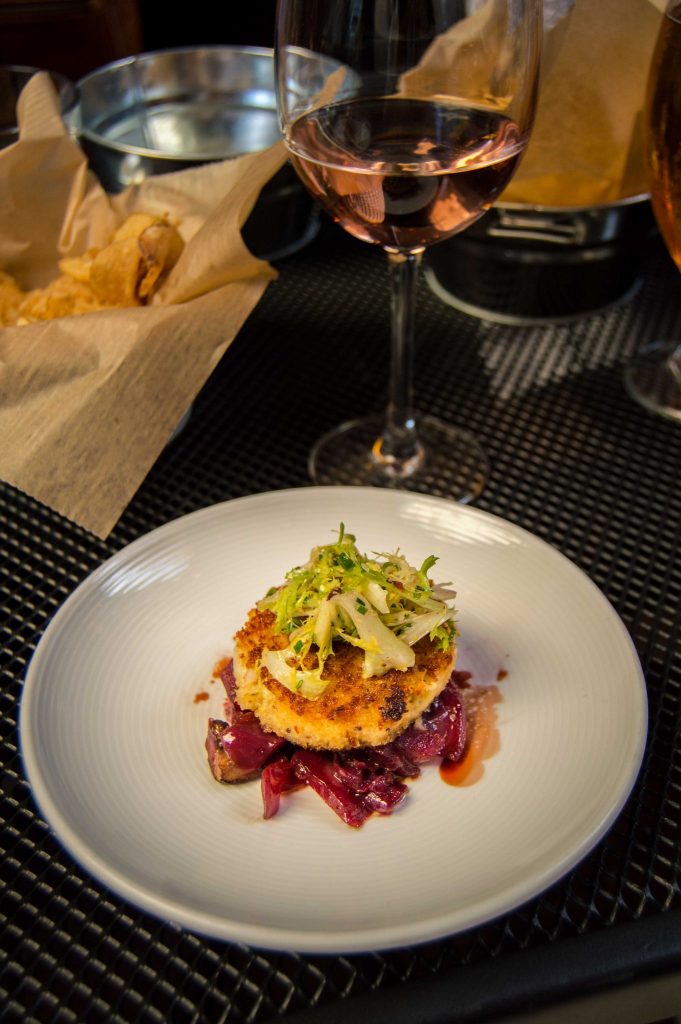 2.00 pm – Lunch at the Hourly Oyster House
A day in Cambridge wouldn't be complete without oysters, a good old chowder and a lobster roll! The Hourly Oyster House is located just outside of Harvard University, on Dunster Street.
Dunster Street used to serve as the Cambridge meeting point for the horse-drawn wagons called "hourlies" that departed each day – on the hour – for Boston. The building itself used to be home of the Second Cambridge Savings Bank. You can still find a vault inside the restaurant that serves as waiters' station.
Lobster roll is a must-try here. The restaurant has a 250 lb tank for lobsters in-house which means you are getting the freshest meat. Chowder, oysters and crab cakes are also a great choice.
The Hourly Oyster House – 15 Dunster St
Other options: if you are looking for a budget option, try the Cod Squad food truck at the Harvard Plaza which is located between Harvard Yard and the Science Center. The food truck belongs to Captain Marden's, one of the biggest seafood suppliers in New England. Check whether the food truck is going to be there on the day of your visit here.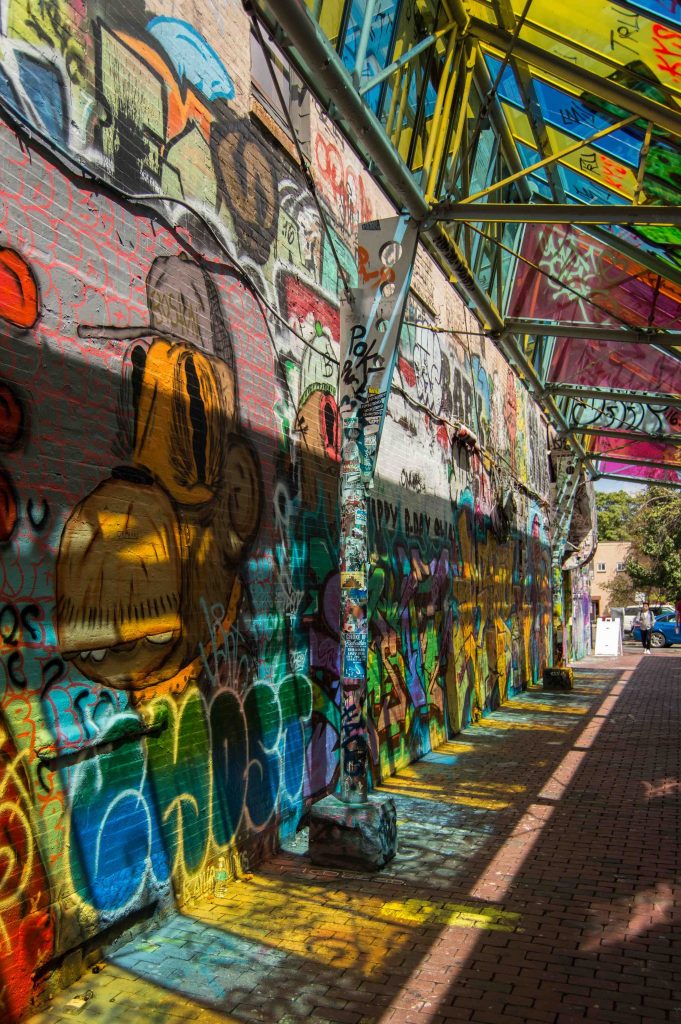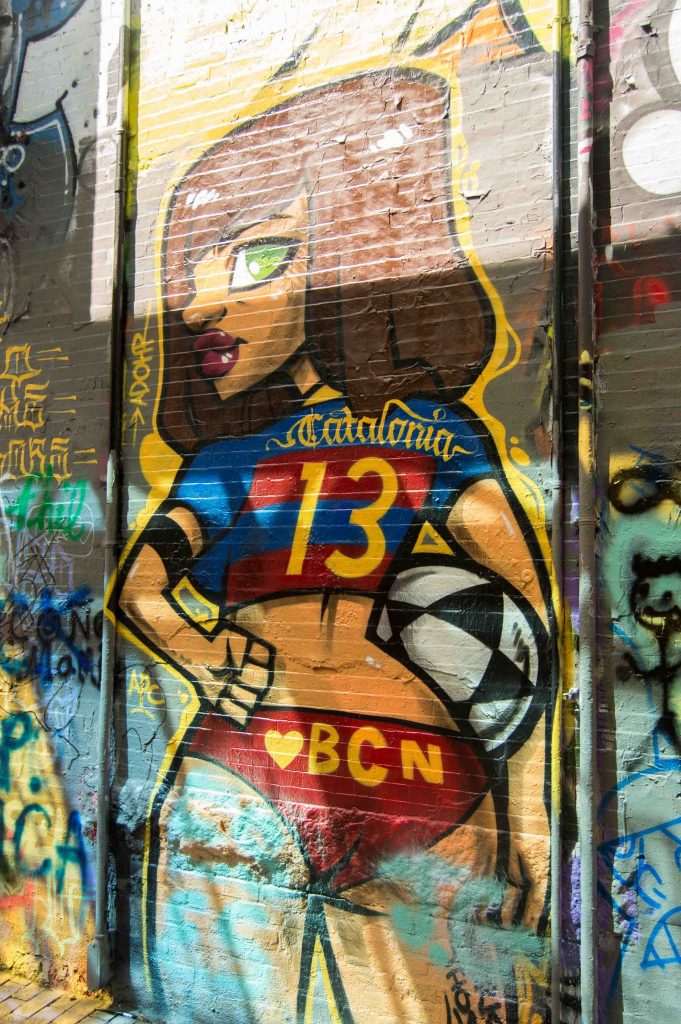 3.15 pm – Stop by Modica Way
Head to MIT campus after lunch and stop by this narrow alley in Central Square on the way. Modica Way is a public walkway connecting City Parking Lot 5 to Massachusetts Avenue that serves as an open-air art gallery. One side of the alley is covered with a black and white photo collage installed by the city. The opposite side is used by street artists to express themselves.
Modica Way – Between 567 and 565 Mass Ave
Tip: If you don't want to walk, take metro from Harvard Square to Kendall Station that is located near MIT. You'll have to skip Modica Way.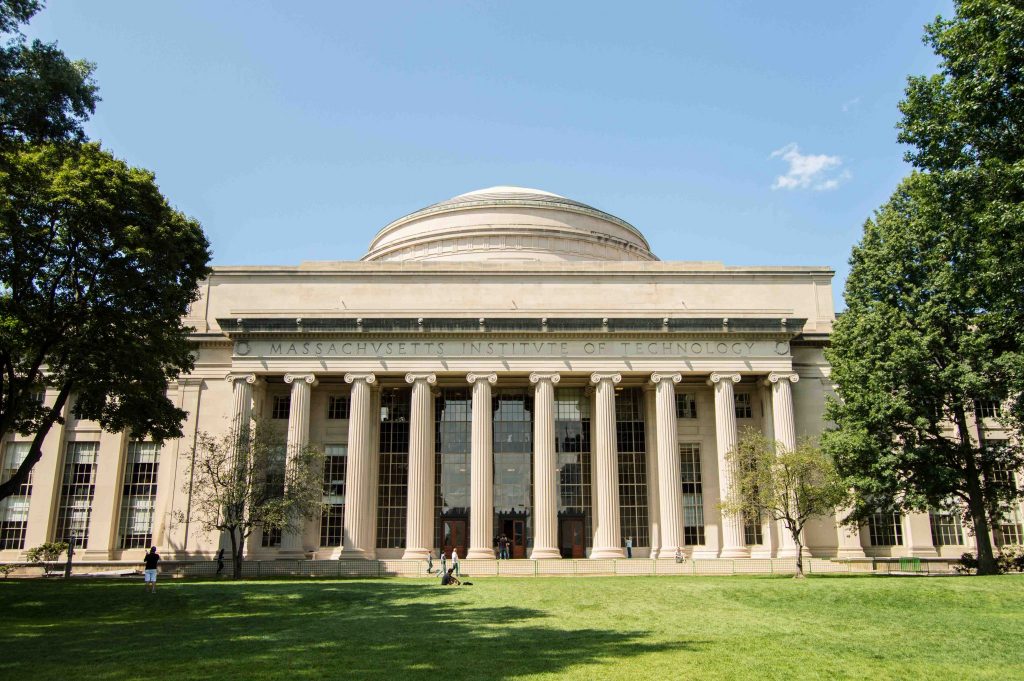 3.30 pm – Explore MIT Campus
We made it to the University that boasts 87 Nobel laureates among its graduates, the alma mater of Buzz Aldrin who received his degree in astronautics here, and the place where Will Hunting worked as a janitor, while proving impossible theorems in the middle of the night.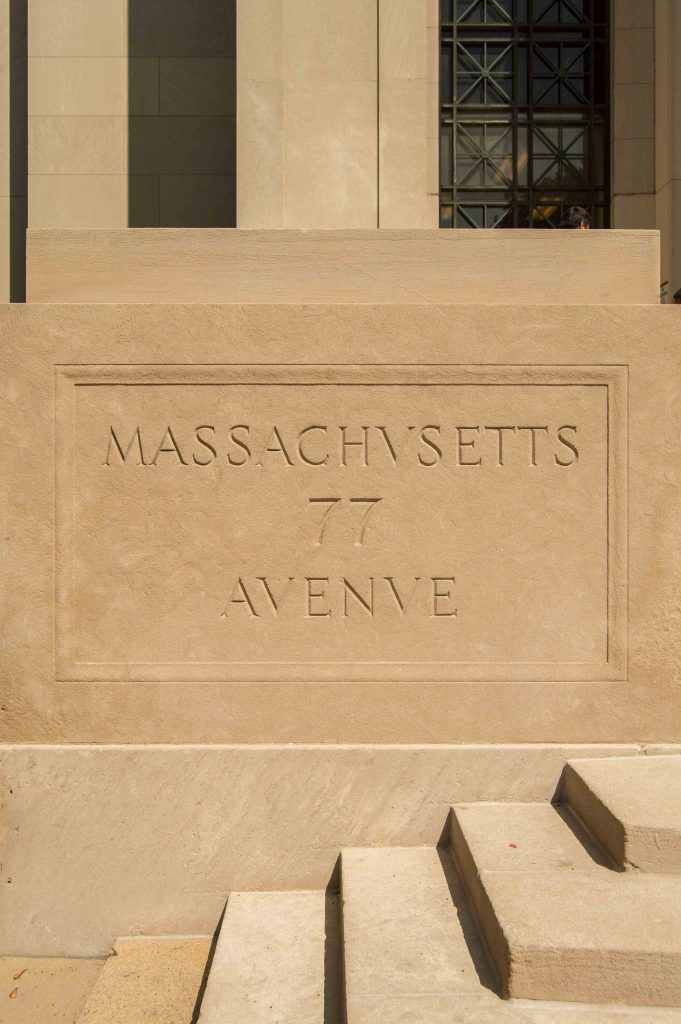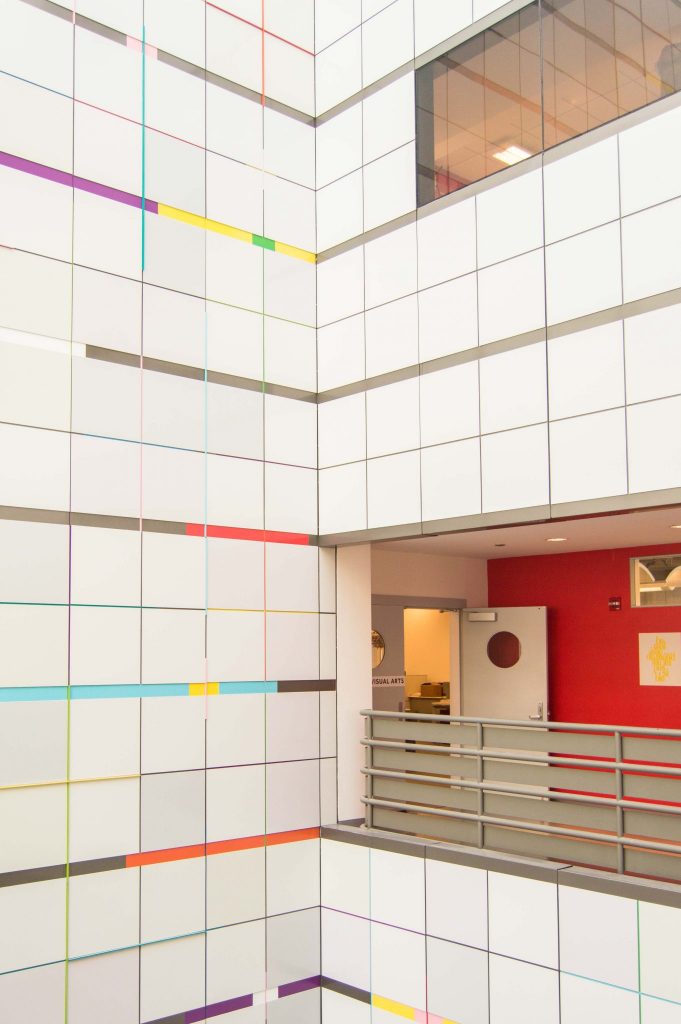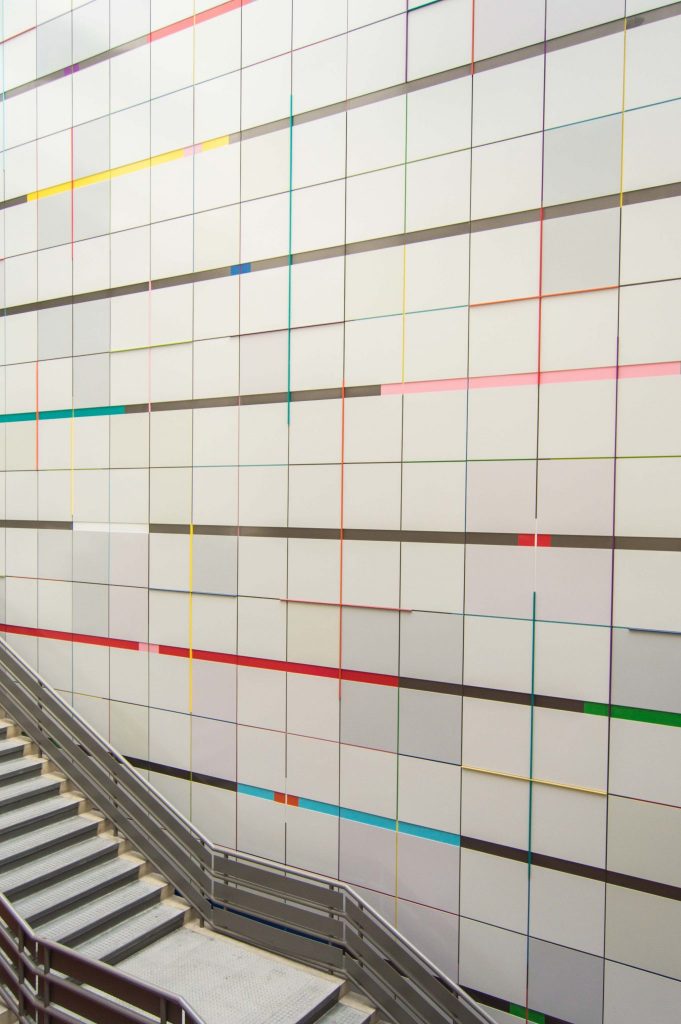 The best way to explore MIT is by following a self-guided tour of the campus. You can download the map and tour description here or stop by the visitor center located in the main building and get a printed version of the map.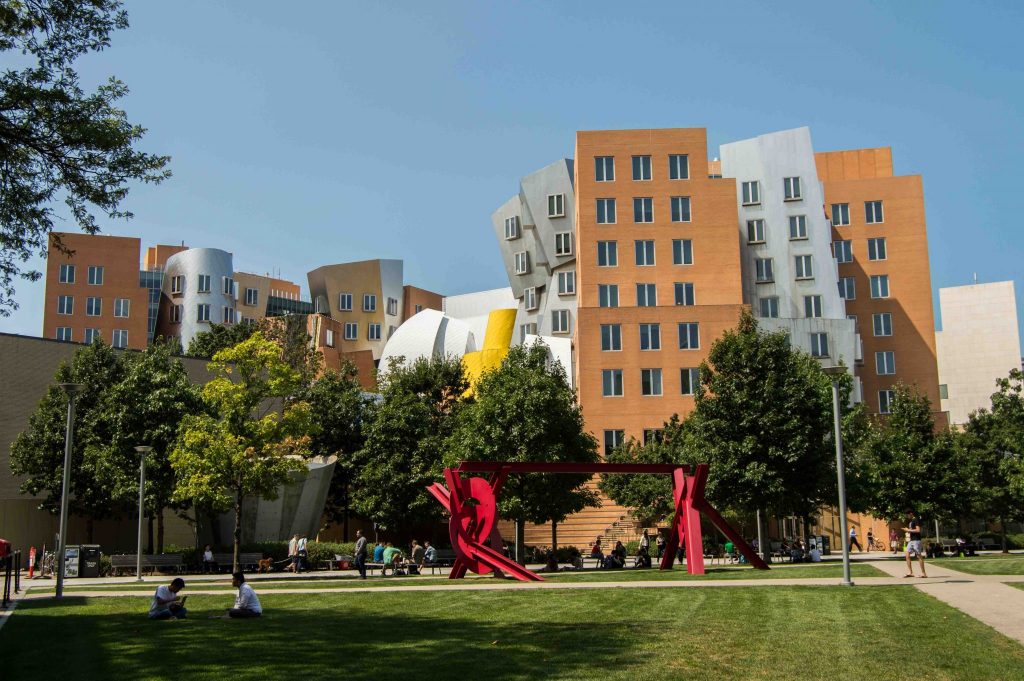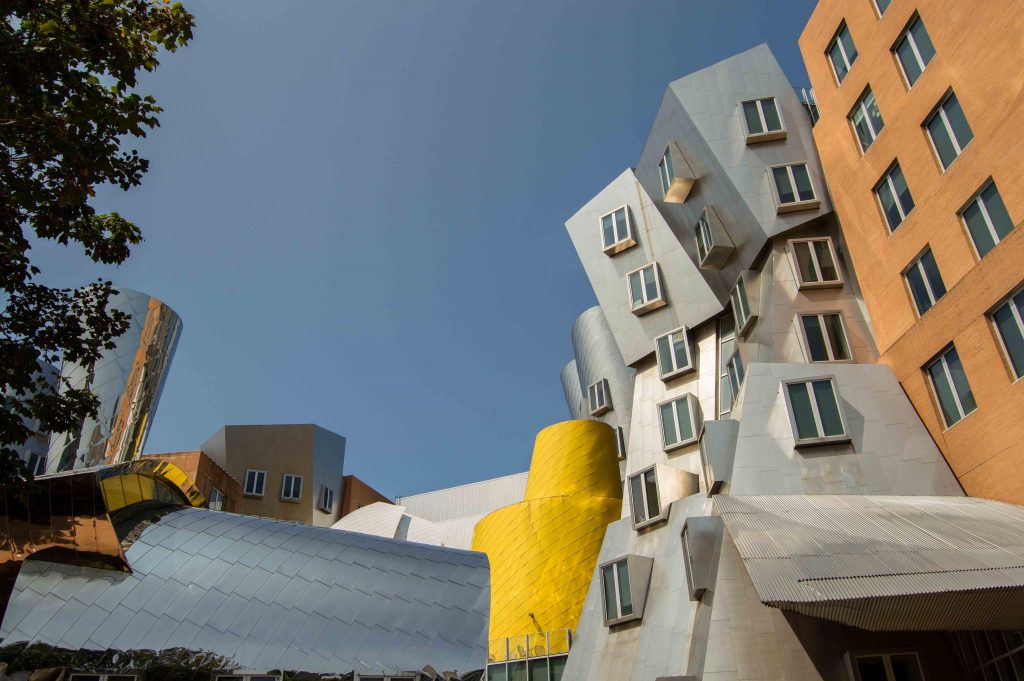 Some of the sites that are not to be missed at MIT: the main building at 77, Massachusetts Avenue; the view of the Great Dome from Killian Court; Barker Library (4th floor of the main building), Ray and Maria Stata Center. There are many art objects located all around the campus. You can find a map of public art and an audio guide here.
MIT – 77 Massachusetts Ave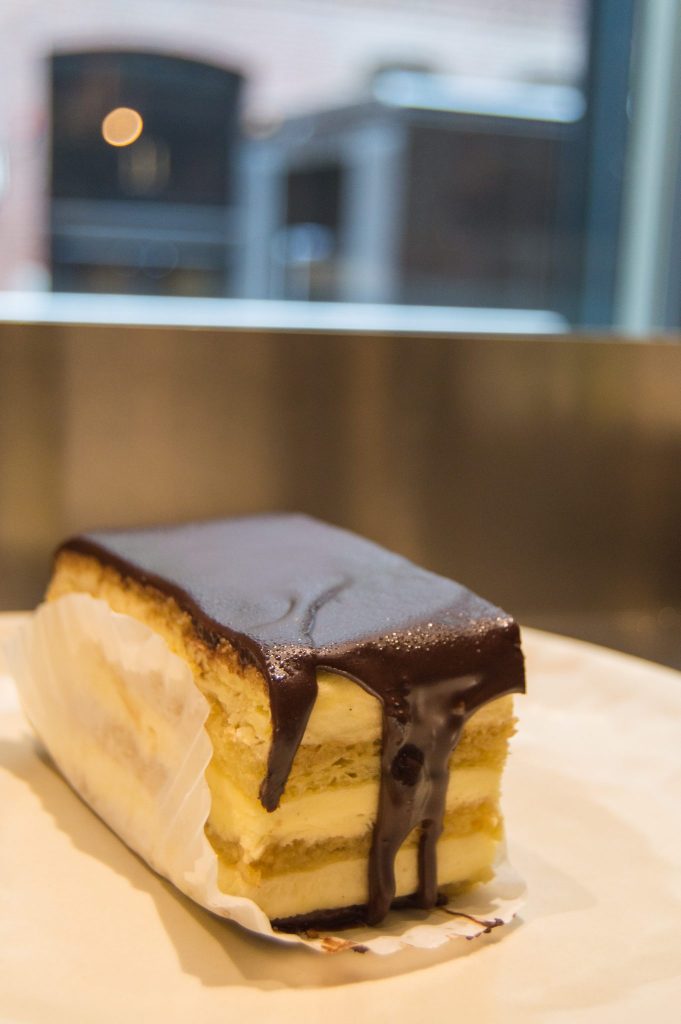 5.00 pm – Coffee and Dessert at Flour Bakery
Just like Tatte, Flour Bakery is a Boston staple, beloved by locals. It was opened by Joanne Chang, 2016 James Beard Foundation Award winner for Outstanding Baker. Try their sticky bun that even Bobby Flay couldn't beat. Boston cream pie is ridiculously good too!
Flour bakery – 190 Massachusetts Ave
5.30 pm – Take in the Views of Boston from Harvard Bridge
Walk to the middle of Harvard Bridge and enjoy the views of Boston located across Charles River. While you are walking look out for a painted sign that will tell you how long the bridge is – exactly 364.4 smoots + 1 ear. The story behind this unusual measurement is one of the best stories about fraternity initiations I've ever heard.
Although the bridge is named after Harvard, its history is intertwined with MIT. In 1958, when an MIT student Oliver Smoot decided to join a fraternity, one of the tasks he received was to measure Harvard bridge with his own body. You can find the full story and pictures on MIT website:
"On a crisp Thursday night in October, seven freshmen set to work. They planned to calibrate the bridge with a few actual Smoot lengths-having Smoot lie down and marking off the distance with chalk-and then use a string to measure the rest of the bridge. But a sophomore LCA brother happened by. He was so amused that he stayed to watch, so they had to abandon the idea of using the string altogether.

They painted marks every 10 Smoots; by the end of the bridge, Smoot was so exhausted he had to be carried along. But they finished the job. According to their calculations, the bridge was 364.4 Smoots, plus or minus an ear."
And if you think that smoot is some kind of joke, try googling "smoots into miles". The measurement of smoot is recognized by Google calculator!
6.30 pm – Dinner at Café ArtScience
Dinner at Café ArtScience is the most logical ending to a day in Cambridge. David Edwards, a Harvard professor, a biomedical engineer, and Ph.d founded Café ArtScience with big goals in mind:
"We aim to be the most original, vibrant and forward-looking restaurant on the planet – and not just a culture center of tomorrow, but a cultural center that helps make tomorrow."
The café stands on the crossroads of food, art and science – hence the name. It's a restaurant, a bar, and a culture lab all at once. "Is that a robot driving around your café?" I asked upon sitting down at the table. "Why, yes, it is a robot and her name is Gita!" It was the end of my day in Cambridge so I wasn't even surprised to hear this answer.
Gita (on the picture below) is an intelligent cargo vehicle that follows its owner (in this case, the hostess) around. It can also move autonomously once it learns the surroundings. On top of Gita was a strange object which turned out to be one of Edward's inventions – Le Whaf. I mentioned that science is a big part of this café, right?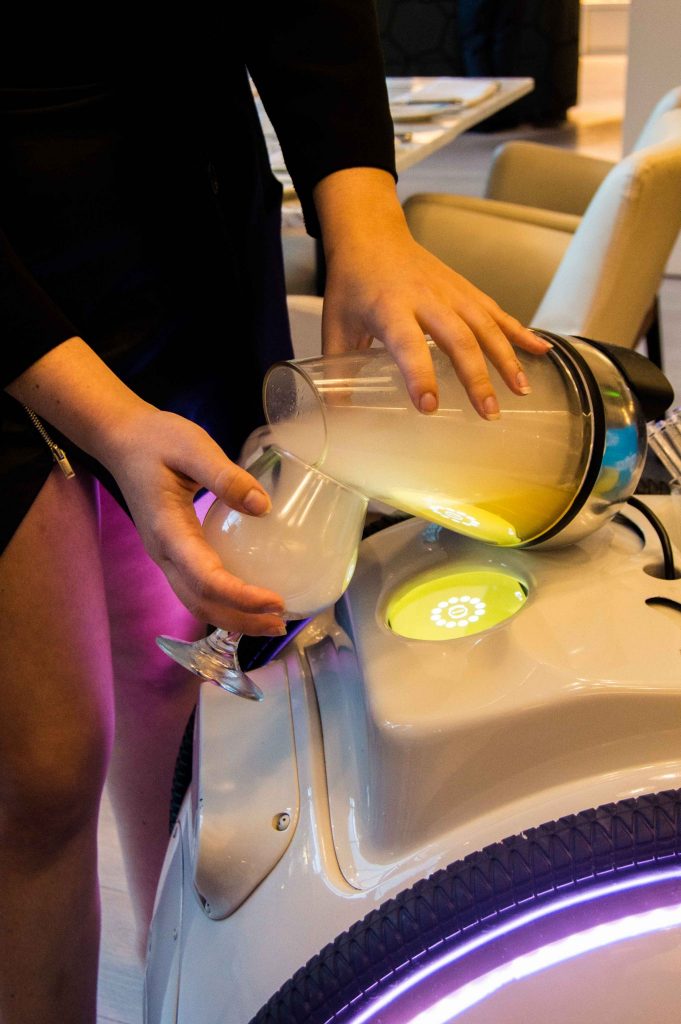 Le Whaf is a device that – simply put – turns liquids into vapor. You can pour any alcohol or cocktail inside, and le Whaf will transform it into a flavored fog that you inhale with a slotted glass straw. The fog tastes like your favorite drink, but doesn't have any effects of alcohol or calories.
The food at Café ArtScience is highly praised by food critiques and Boston media. In my case, one dish – beef tartare – was a hit, another – dry-aged duck – a miss. But I honestly think I got unlucky and would come back again to try other dishes.
Cocktail menu created by the bar director Tenzin Samdo deserves a special mention. Every drink is named after and inspired by an exotic animal like Blue Whale, Tasmanian Devil or Titi Monkey. I was blown away by the Birds-of-Paradise cocktail prepared with mango, special rum blend, almond, saffron, date palm syrup, and citrus.
Cafe ArtScience – 650 E Kendall St
Other options: Area Four, one of the most famous Italian restaurants in Boston is located only 15 minutes-walk away from Harvard Bridge.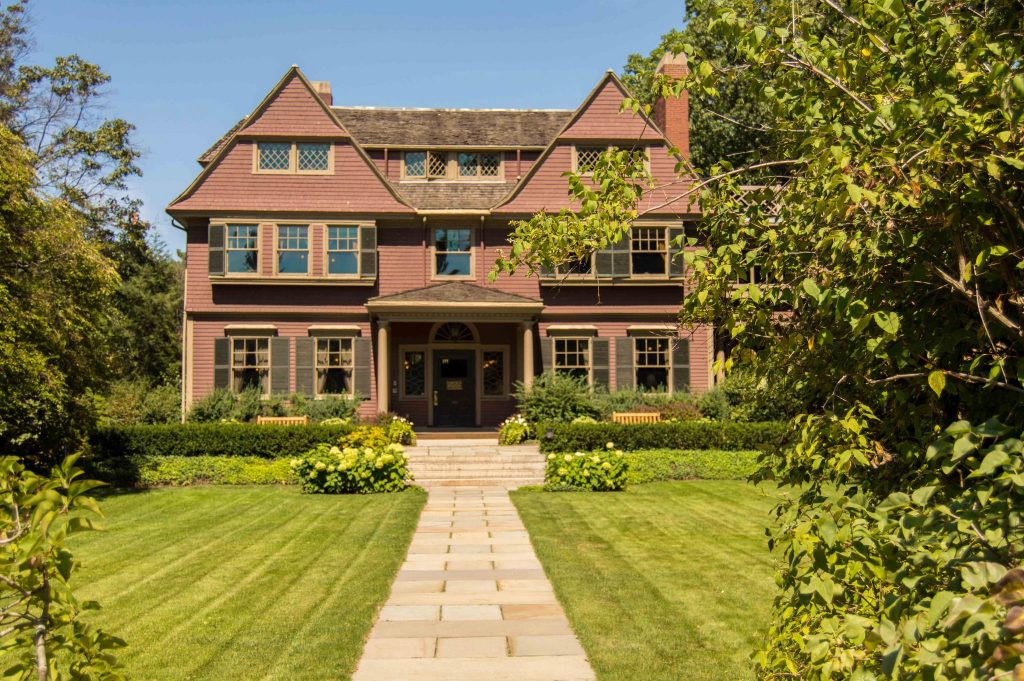 Cambridge is a special place. A place where I witnessed a man show his three-year old daughter around an art museum: "This is Picasso, Julie! 1901, his second trip to France… And this is Van Gogh, Julie, see?" A place where the host at the restaurant casually mentioned that he studies in Harvard and invented shoes for running on water. A place where a robot brought me a cocktail meant for inhaling rather than drinking. And all of the above happened so casually like robots, running on water, and 3-year-olds learning about art are completely normal. I swear, by the end of the day you'll feel like your own IQ has gone a few points up.
P.S. After exploring Cambridge, head to Boston. Here's my 48 hours in Boston guide for the best things to do and the most delicious foods to try in the city.
Pin for Later: