The problem with the "best this and that in city X" type of guides is that more often than not they should be named "this and that that I tried and liked in city X" which is not exactly the same. To make a legitimate list of best foods/drinks in the city one should 1) be an expert on the subject 2) have tried a wide variety of food/drinks in question.
While I might have had my morning (also midday, afternoon and occasionally night) cup of coffee all around Austin since I moved here, I wouldn't call myself an expert. A coffee connoisseur, maybe. A coffee maniac, some would say. But not an expert. I could have shared my favorite coffee shops with you. Instead, I asked a professional, a person who knows a thing or two about coffee – Jordan Rosenacker of Atlas Coffee Club – where one can find a good cup of Joe in Austin.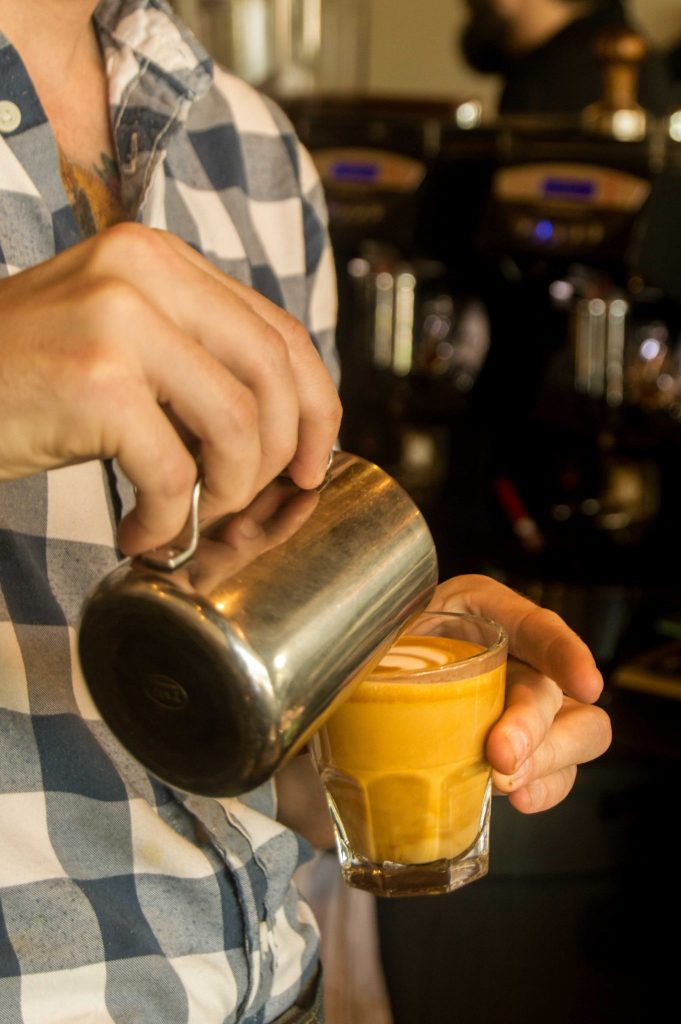 Jordan and his business partner, Michael Shewmake, started Atlas Coffee Club to help people explore the many tastes of coffee from around the world. They source single origin coffee from countries like Ethiopia, Kenya, Guatemala, Indonesia, Brazil and Peru to name a few and deliver it to coffee lovers on a monthly basis. The duo moved to Austin a year back to open their company's headquarters here. In short, that is why I feel safe to name this post "Best Coffee Shops in Austin".
But, first things first, we need to understand what makes a good cup of coffee. According to Rosenacker, these four criteria define a good cup of coffee:
first and and foremost, using a fresh batch of premium coffee;
using quality water and brewing at the right temperature;
picking the right brewing method to best serve the roast;
preparing coffee with the right grind size for selected brewing method.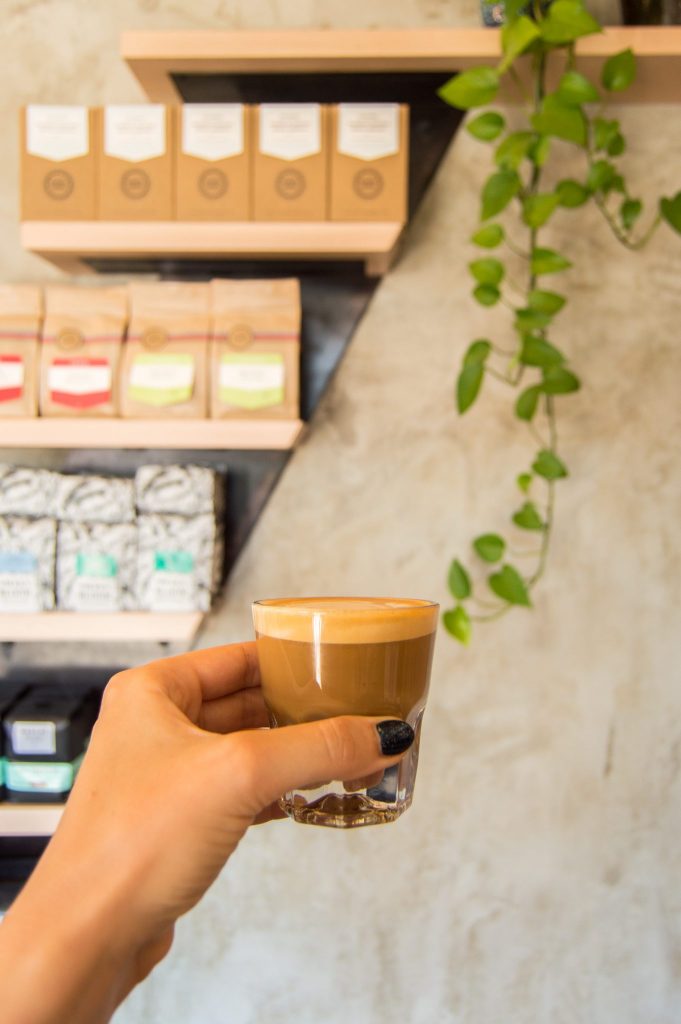 Best Cup of Coffee – Fleet Coffee
A precious gem on the East side of Austin, Fleet Coffee is a tiny space taking a creative spin on your average caffeinated drinks. Opened by Patrick Pierce and Lorenzo Perkins who met while working at Austin's landmark, Caffe Medici, Fleet stands out among many coffee shops in Austin. Its limited space doesn't allow to sit down with laptop and work for hours, but is perfect for a quick cup of coffee and a chat with barista or fellow coffee lovers. As Pierce explained to Dan Gentile of Austin Chronicle,
"A lot of inspiration for the space was from a 1950s train station cafe. You go in, get your coffee, chat with the barista and the person next to you, then you go. It's a little romantic moment that you experience, then go on with your day."
What to order: pour over
Fleet Coffee – 2427 Webberville Road
Best Cup of Coffee – Figure 8 Coffee Purveyors
A brainchild of another duo, former Houndstooth and Cenote baristas Ryan Hall and his girlfriend Kathleen Carmichael, has been serving coffee on Chicon Street for 3 years now. The couple spent months redecorating the space initially built in the late thirties as a grocery store. Figure 8 sources coffee from several Texas-based roasters as well as from cities like Portland and San Francisco.
"[They have] a neat back patio that wraps around the back of the building, which you wouldn't even notice. When you go out the back door, take a left and it's like a little enchanted garden" – Jordan Rosenacker.
What to order: pour over
Figure 8 Coffee Purveyors – 1111 Chicon Street

Best Cup of Coffee – Houndstooth Coffee
Houndstooth is a locally owned and operated business with two locations in Austin: on Congress Avenue and North Lamar Boulevard. Their baristas are "trained by nationally recognized industry professionals". Whoever those unnamed people are, it sounds pretty awesome. They serve amazing coffee in pretty cups with Texas state outlined on the side.
What to order: pour over
Houndstooth Coffee – 4200 N Lamar Blvd, suite 120 and 401 Congress Avenue, suite 100 C

Best Vibe for Daily Work – Wright Bros. Brew & Brew
I know we are talking about coffee here, but it doesn't hurt when you enter a coffee shop and have an option of ordering beer too. Wright Bros. Brew and Brew is a full espresso bar that also features 39 rotating taps of craft beer and cider. From the owners:
"We keep it pretty simple: coffee and beer in one spot, with each given equal attention. We source our coffee from multiple roasters, including local buds Flat Track and other great programs around the country. Similarly our beer is very focused on local and Texas breweries, but there's plenty of taps with great beers from around the country and overseas."
Wright Bros. Brew and Brew has perfect atmosphere for getting work done while enjoying your cup of coffee. They have plugs everywhere and good wifi.
What to order: single origin coffee on drip (not the blend)
Wright Bros. Brew and Brew – 500 San Marcos Street, #105

Best Cortado & Doughnut – Flat Track Coffee
Cortado is my drink of choice, and I've tried it in many Austin coffee shops. My personal favorite is made at Epoch Coffee, which is also featured on this list. But after trying cortado at Flat Track, as per Rosenacker's recommendation, I have to admit it is every bit as good. I now have two favorite cortados in town. The one at Flat Track is incredibly smooth, strong and creamy at the same time.
"I like Flat Track's cortado for some magical reason. Some cortados can come through watered down or weak, but Flat Track's delivers a kick. I'm pretty sure it's their ruthless Dog Speed blend that they use that makes it bark" – Jordan Rosenacker.
If you have a sweet tooth try their vegan doughnuts too:
"Chocolate vegan doughnuts… are like these little dense balls of heaven and they just feel nice, so pillowy, so good!" –  Jordan Rosenacker.
What to order: cortado, of course. Drip coffee made using their own blend called "Dog Speed" is also very good if you like dark roast​, definitely not for light to medium roast fans.
Flat Track Coffee – 1619 E Cesar Chavez Street

Best 24 Hour Coffee Shop – Epoch Coffee
Just a few months ago Epoch celebrated its 10 year anniversary. Their branch on North Loop Boulevard is open 24/7 which makes it perfect for late night work or studies. It's one of those place that has almost tangible Austin vibe. If you want to fit in, it's best to bring a laptop, a book or a board game:
"A lot of other places that are open late sacrifice the quality. Epoch is the best 24-hour coffee shop. Last time I was there someone had a blanket and brought half of their library," – Jordan Rosenacker.
What to order: Americano
Epoch Coffee – 221 W N Loop Blvd

Best Place to Brainstorm – South Congress Hotel
South Congress Hotel features two wonderful places for food and drinks – Café No Sé, serving seasonal breakfast, lunch and dinner, and Mañana offering coffee and pastries. But what Rosenacker recommends for a good brainstorming session is to stay in hotel's lobby bar and order a French press. The bar features picnic-style tables comfortable for big group discussions.
"The French Press is really more about accommodating a group of people than it is about the coffee. It's traditional, chocolaty and a crowd pleaser," – Jordan Rosenacker
What to order: French press at the lobby bar
South Congress Hotel – 1603 S Congress Avenue
Many thanks to Jordan Rosenacker for sharing his favorite coffee shops in Austin with me! If you prefer to have a cup of coffee in the comfort your home, check out Atlas Coffee Club guides that show in detail how to brew coffee: from French press to aeropress to chemex and beyond.
What is your favorite coffee shop in Austin?
Pin for later: