Sometimes it takes hours of research, web browsing and reading reviews to find a great dining option. Sometimes it takes picking a random exit on a highway.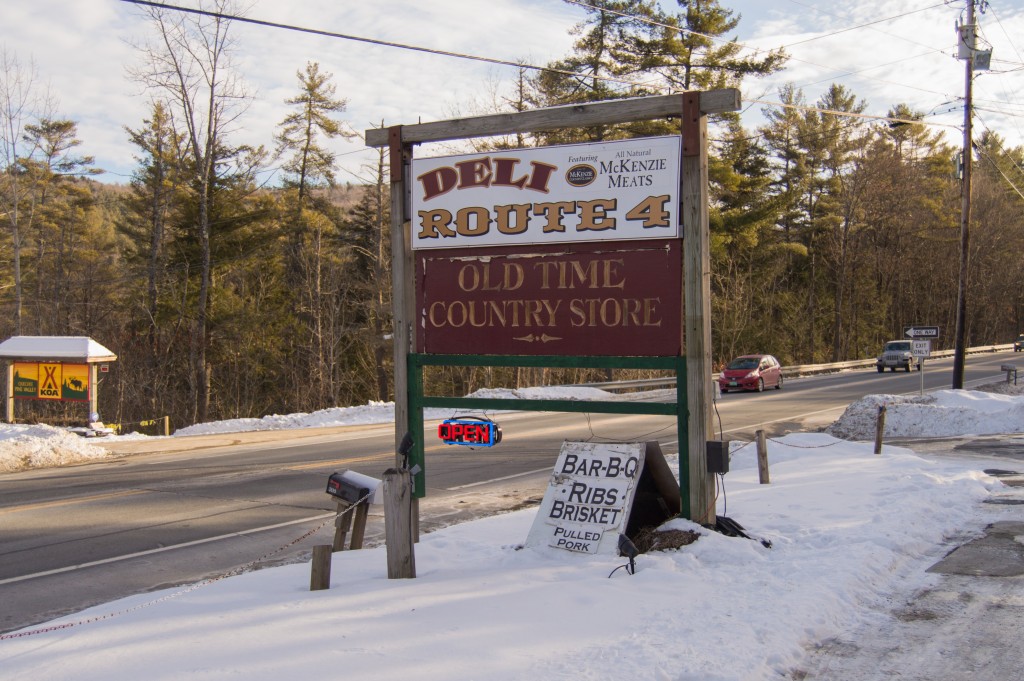 After driving for several hours from Montreal back home and crossing the border to USA we found ourselves in Vermont feeling hungry and took the closest exit that had a sign of food next to it. An old house had a front porch cluttered with all kinds of vintage stuff and quite a few boards, including: "Deli", "BBQ", "Vermont cheese", "Vermont Chocolatier", and "55 flavors of ice cream" – all under one roof. Boy, this place is diverse! – thought I to myself.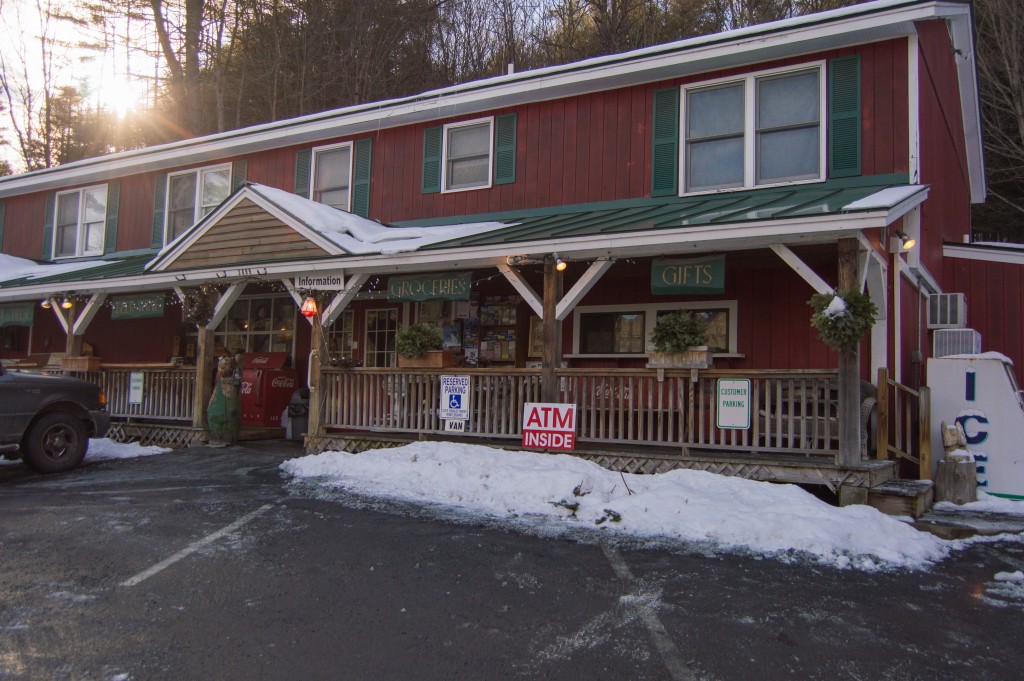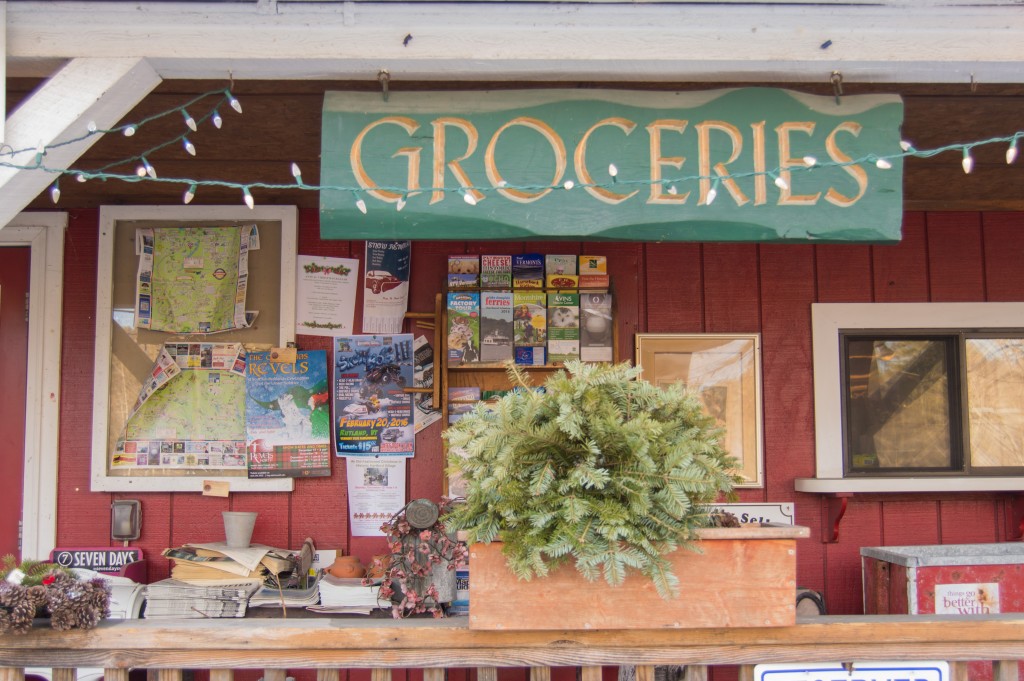 We enter a quiet empty house and wait for a couple of minutes, then we knock on the counter, then we scream hello.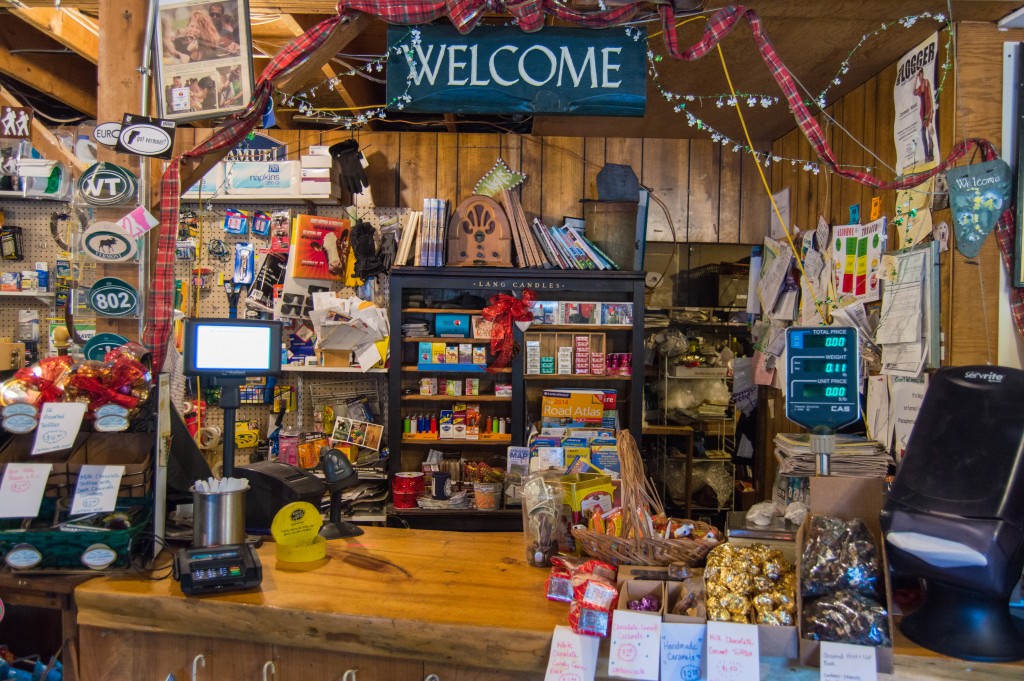 A nice lady appears from behind the curtain and gives us a welcoming smile. "So, you guys, serve BBQ here?" Yes, they do. "Would you prefer a Texan-style brisket or, maybe, pulled pork?"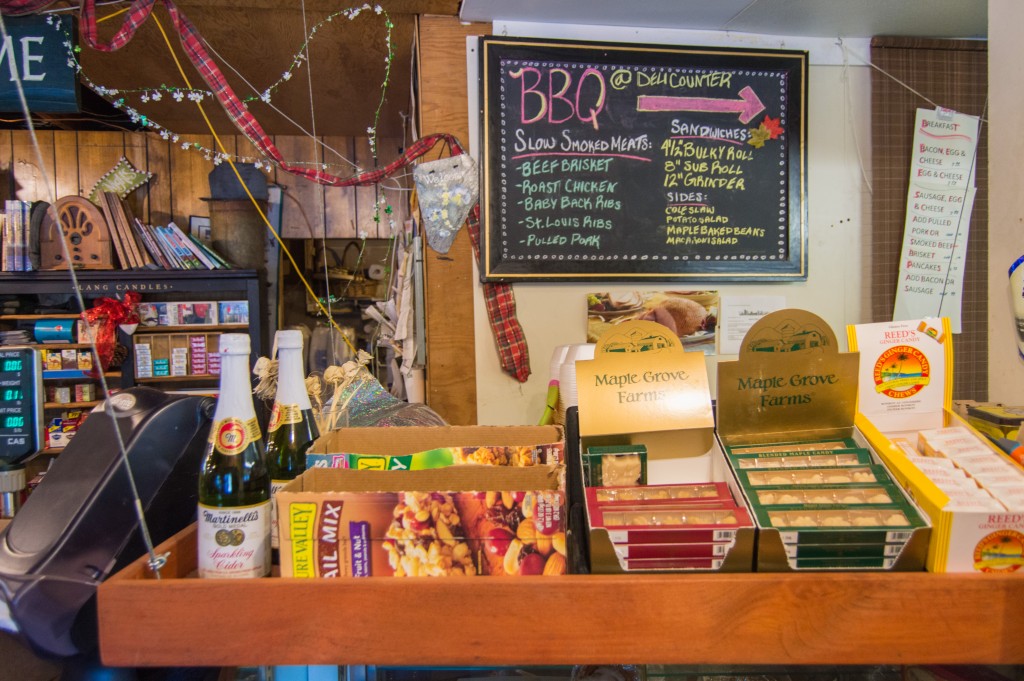 I am still slightly hesitant: we are in the middle of nowhere and this place is deserted. Finally, we decide to try chicken and a beef brisket sandwich. While our meat is being prepared I wonder about the deli peeking into hidden corners and talking to the lady who took our order. She happens to be the cook and the owner too. Her family was running the deli for the last 7 years, but it was in operation for over 70! Rumor has it, that John Wayne, an American actor and country icon, once dined here.
A smell of meat and BBQ sauce fill in the house and my doubts, slowly but surely, disappear and give way to curiosity and anticipation. The smell is too good. The more I pay attention to details, the more I fall in love with this place: it is like a grandma's house where in every hidden nook you find unpredictable and surprising things. Books and newspapers here, knitted socks and hats there…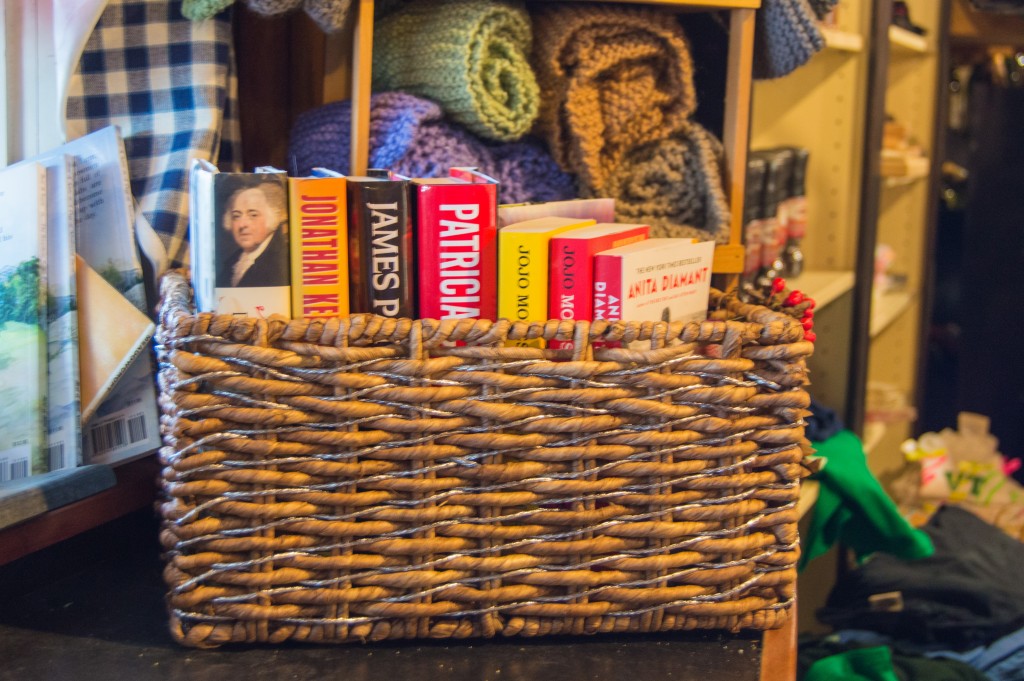 Jam and chutney…
Coffee…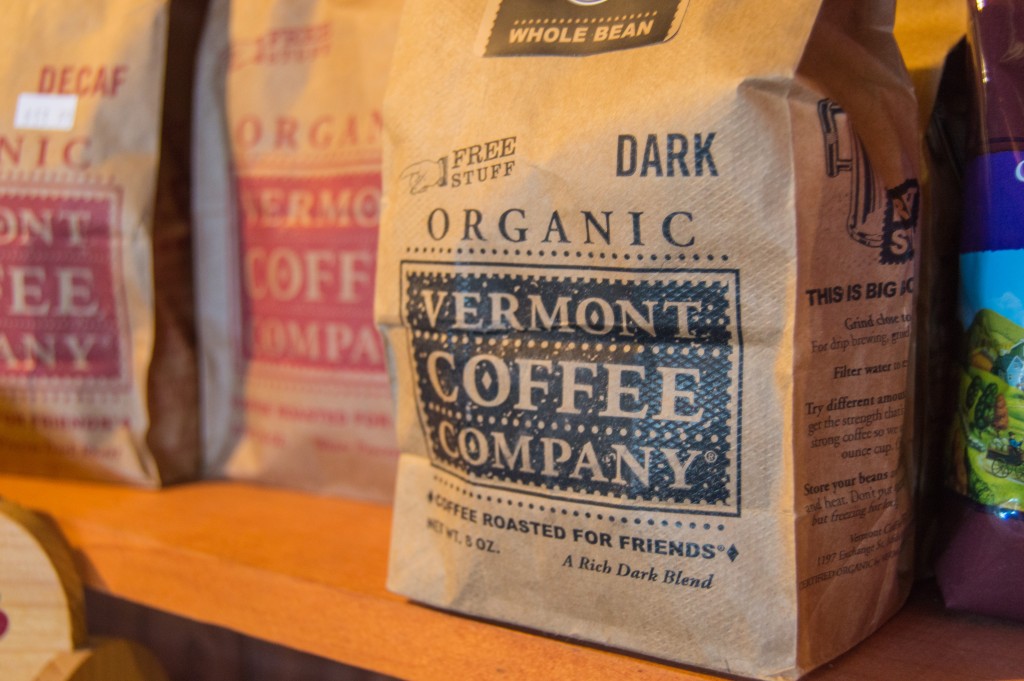 Postcards…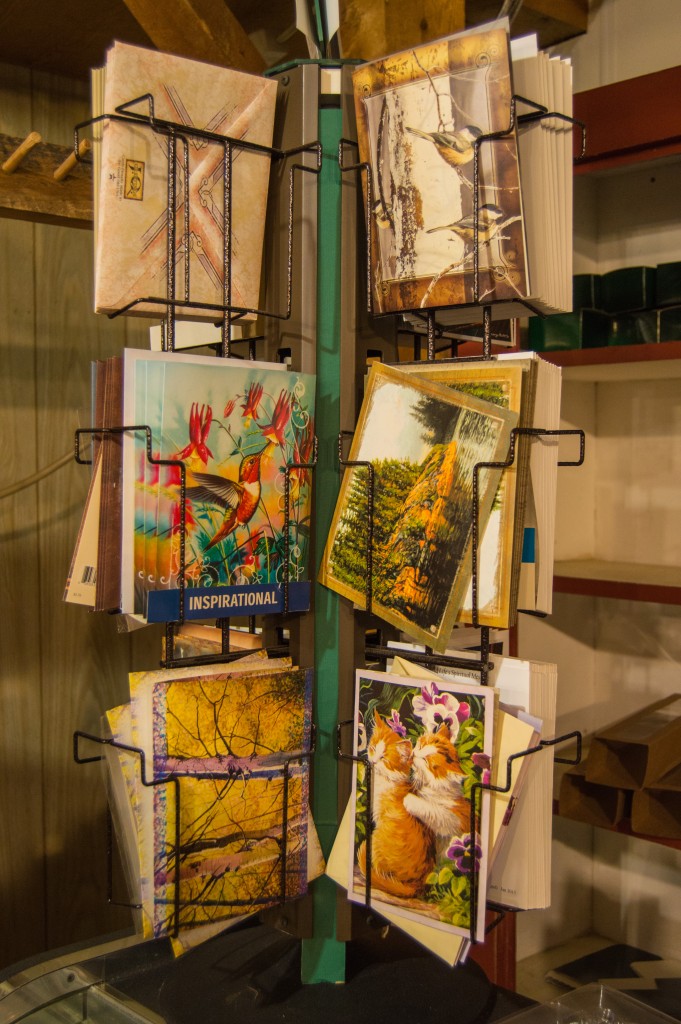 I also notice a small table right in front of the window and 2 bar stools – this is a dining area – tiny, cute and cozy.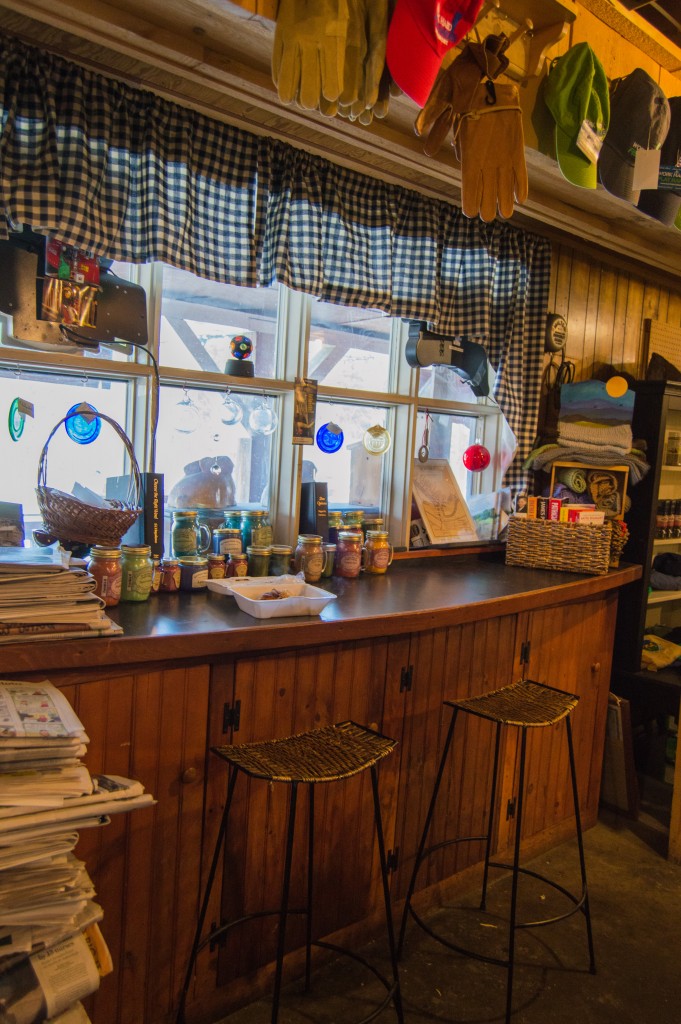 Our plates arrive shortly and I swear, never have we picked a random place to have lunch so wisely!
This meat is fabulous and BBQ sauce heavenly. We are told that beef is smoked using Vermont maple syrup – that's what makes it so good.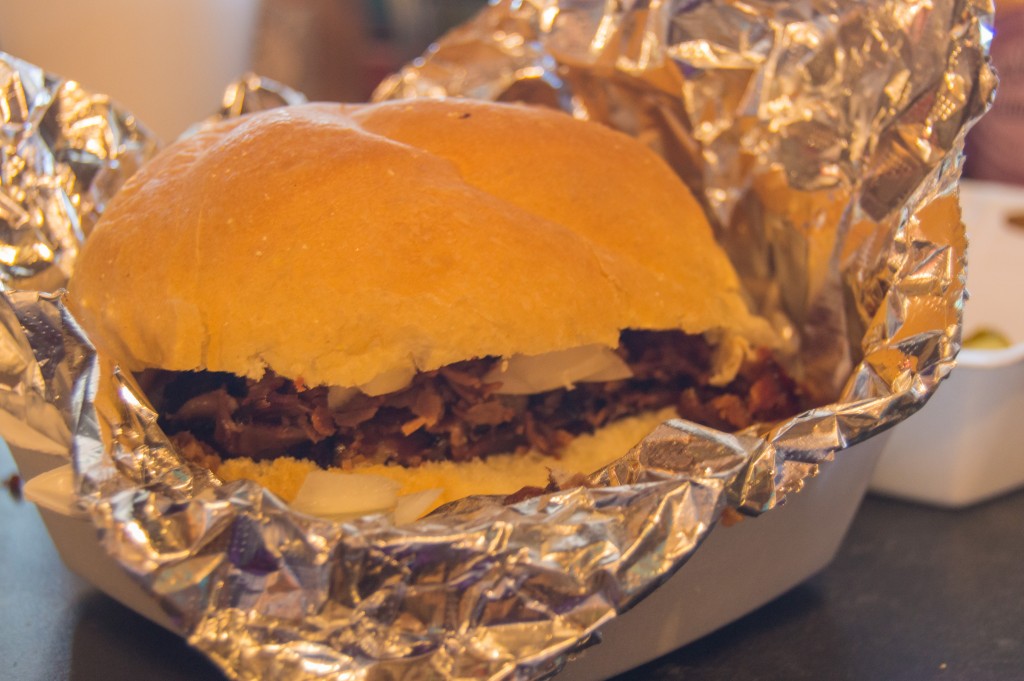 Whether it is because I am hungry or because I am scared somebody is going to come and take my food away, I finish the chicken in about 5 minutes. Then I go to the counter and get a couple of homemade candies. They are packed in bright golden foil paper, they look a bit crooked and they taste ridiculously delicious. There are several kinds, but to my mind, the coconut ones are the best.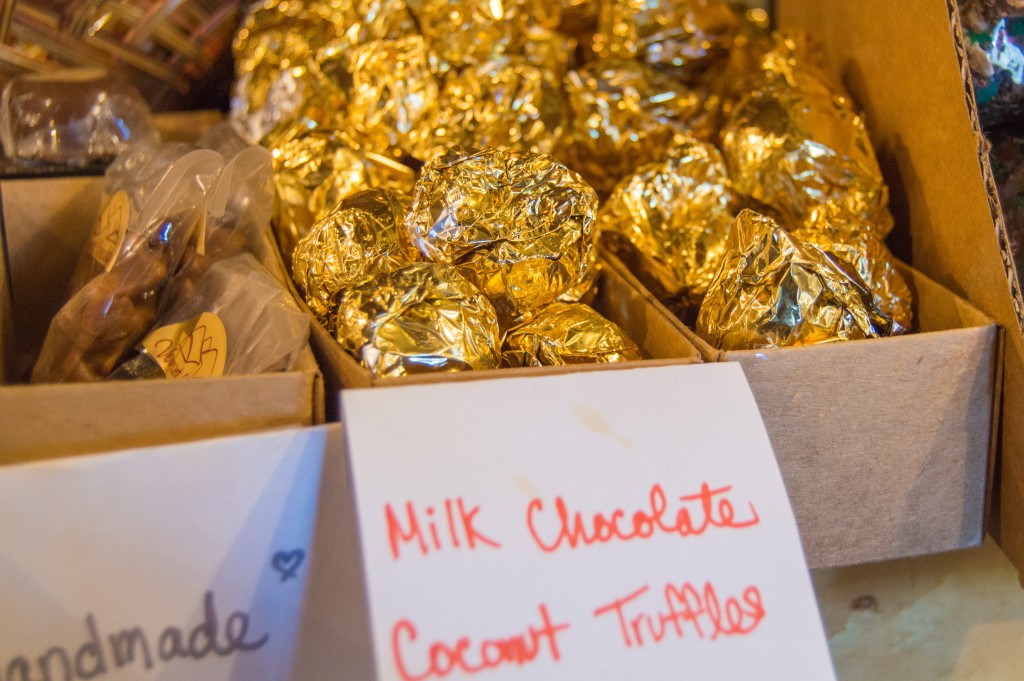 After leaving the deli (not without a jar of pear cinnamon jam, apricot chutney, and honey), I sighed on the way home thinking how good those candies were and that we should have taken some more. What do you think? I got a chance to get my hands on those candies again. Two hours later. When I realized that I had forgotten my purse there and we had to drive 90 miles back. So I got my candies and a cup of Vermont coffee. As expected, coffee was excellent.
Address: 3699 Woodstock Rd, White River Junction, Vermont
Hours: Mon-Fri: 11:00 am – 1:45 pm, 5:00 pm – 9:00 pm, Sat-Sun: 8:30 am – 8:30 pm
Tip: If you find yourself on I-89 highway in Vermont, take exit 1 towards Quechee and look for a sign "Deli. BBQ". Try their beef brisket (it is smoked with maple syrup), coconut candies and coffee. American roadside food at its best!
Pin for later: